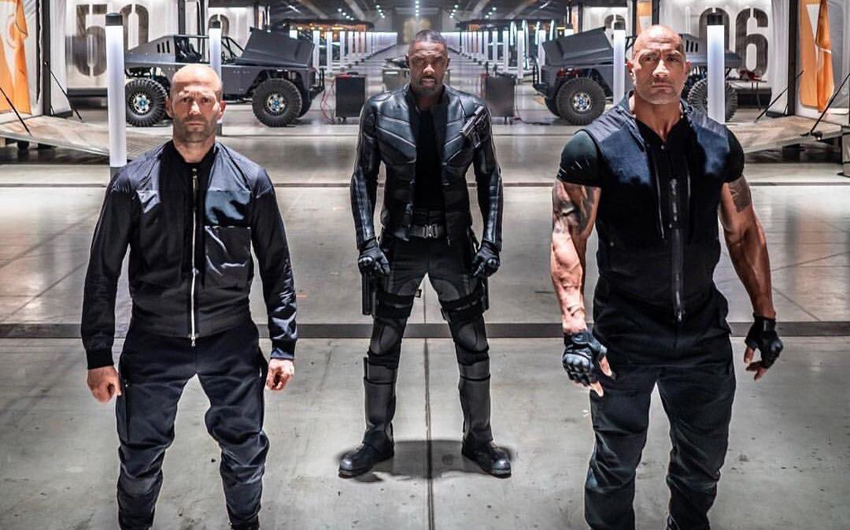 With the Fast and Furious franchise evolving into the best live-action feature film adaptation of 1980s action figure commercials, it only makes sense that Dwayne "The Rock" Johnson didn't just rise to become one of its biggest stars but is also new leading the very first spinoff which sees him reteaming with Jason Statham. After all, as this ridiculous pic Johnson posted from the set of upcoming Hobbs & Shaw confirms, the wrestler-turned-actor has indeed completed his own metamorphosis into a living action figure.
Reportedly Johnson nearly put those bulging muscles to violent use when tensions rose between him and Fast and Furious star/producer/franchise numero uno Vin Diesel during the production of 2017's Fate of the Furious. That bad blood spilt over into a war of words on social media between the two action heroes and has seemingly not abated as its now been confirmed that Johnson's DSS Agent Luke Hobbs will not be joining Diesel's Dom Toretto for the upcoming Fast 9. This confirmation comes via an interview Johnson did with MTV in which he explained that he's sitting the next film out but that there was still some "unfinished business" to resolve (possibly both in front of and behind the camera).
The plan has always been for the Fast and Furious universe to grow and expand. As of now, we're not in Fast 9 because they're getting ready to start shooting. But who knows with Fast 10 and down the road, you never know. Because, look, at the end of the day, the truth is there's unfinished business between Hobbs and Dom. It's unfinished.
That business will have to wait as Johnson will have his hands full in his own spinoff which sees him revisiting the brilliantly entertaining reluctant odd-couple pairing of his Hobbs and Statham's villain-turned-kinda-sorta-good guy Deckard Shaw. This time the pair will be teaming up to take on Idris Elba's Brixton, an intimidating international terrorist group leader with a personal vendetta against our titular heroes. Johnson spoke about why Elba was cast, and how the movie will boast some jaw-dropping three-way action between the men (not like that, you pervs!).
Well, the goal was who is the actor out there who had the believability that they could go up against not only me, but Jason, and us combined. The bad guy that's so bad [laughs] he actually becomes really cool.

And so we have the showdown of the summer. Without giving it away, we have his army coming in that descends upon a little island of Samoa. [gets cautioned from spoiling too much] I know. Here we go!
Johnson's co-producer Hiram Garcia (who, along with Johnson's ex-wife Dany Garcia, produces most of his films) then went on to elaborate that "We have an abundance of fights. We're trying to pull it back because we've got so much stuff right now."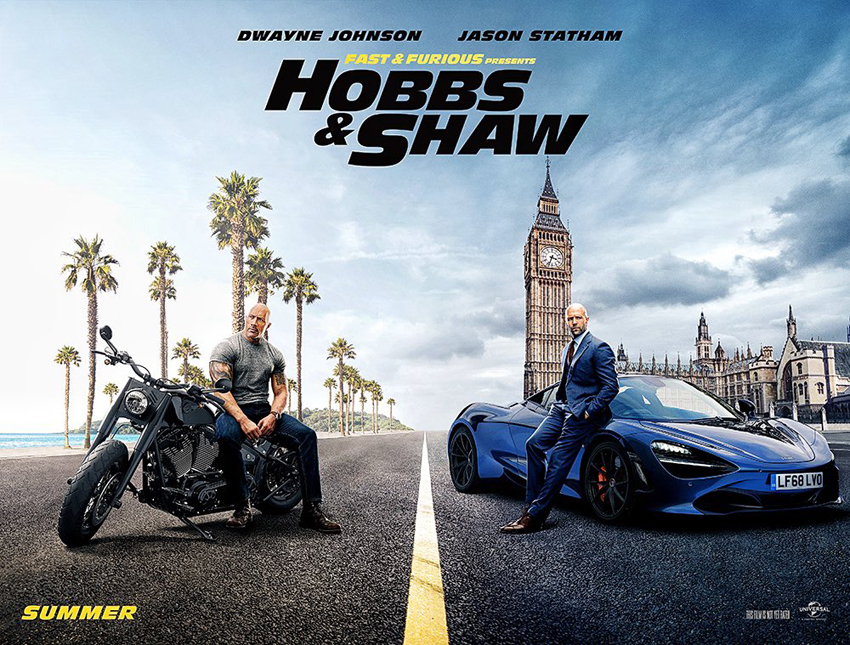 Speaking of having stuff, and having it early, Johnson revealed the first poster for Hobbs & Shaw last and also confirmed via Twitter that the first trailer would drop later TODAY! Originally the teaser would have landed during the Super Bowl this coming Sunday, but plans have apparently changed for the better! We'll post it as soon as it goes live!
Hobbs & Shaw is directed by David Leitch (John Wick, Deadpool 2) off a script from longtime Fast & Furious franchise architect Chris Morgan. It also stars Vanessa Kirby, Eiza Gonzalez and WWE's Roman Reigns, and is scheduled for release on 2 August 2019.
Last Updated: February 1, 2019