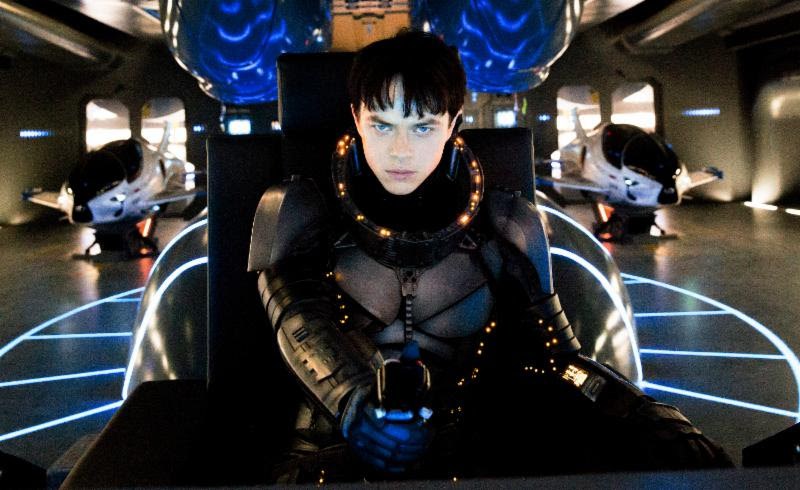 While Luc Besson hasn't made a massive impact in the blockbuster world over the last few years, his cult sci-fi classic The Fifth Element remains a favourite for many despite its often extreme characters. So when we started to get a look at the trailers for his upcoming film Valerian and the City of a Thousand Planets – which gave glimpses of that world building style that made The Fifth Element such a memorable film – people started to get very excited for what it has to offer.
If there is one thing Michael Bay has taught us though, it's that a great trailer does not necessarily make a great movie. The film is only releasing in South Africa later in July but has already been screened to some US critics who are finally able to start revealing their thoughts now that the social media embargo has lifted on it. So is it any good? Let's take a look:
mixed on Valerian, BUT: this movie is god damn SPECTACULAR to look at. if you're going to fork out extra $ for 3D, do it for this.

— e. oliver whitney (@CinemaBite) June 29, 2017
Now that the embargo is lifted I am free to say that VALERIAN surpassed all expectations. The best blockbuster of the summer.

— Patrik Sandberg (@PatrikSandberg) June 29, 2017
#Valerian: Inventive world-building and some awesomely unique set pieces. Runs out of steam eventually, but overall a fun, worthwhile romp.

— Angie J. Han (@ajhan) June 29, 2017
Dug opening sequence of #Valerian, has amazing 3D look. Flavor of FIFTH ELEMENT but not the same payoff. Luc Besson fans are gonna luv it.

— Jason Guerrasio (@JasonGuerrasio) June 29, 2017
Well, the short answers is yes, yes it is. While not everyone is convinced about the story, it seems everyone has fallen in love with the visual aesthetic and world, with some even calling it the best blockbuster of the year so far. Most blockbusters have underwhelmed this year, but the likes of Wonder Women are included in this comparison, so that is high praise indeed. We will wait for our own screening before completely making up our minds.
Based on a French comic book series, the film stars Cara Delevigne as Laureline and Dane DeHaan as the titular Valerian and revolves around the pair protecting a vast intergalactic metropolis called Alpha against an unknown threat to not only their city but the universe itself.
Last Updated: June 30, 2017