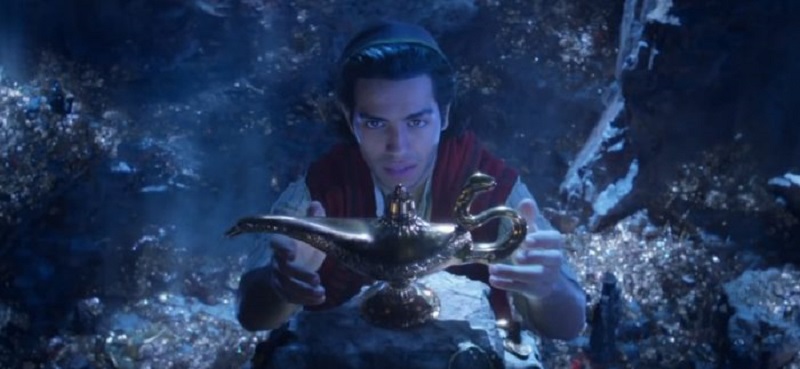 Disney has been doing relatively well (though the jury is still out on Dumbo) with their live-action adaptations of their classic animated films. However, the trailers for their latest production, the Guy Ritchie-directed Aladdin, all looked rather underwhelming, especially a certain poorly render blue genie played by Will Smith. With fans not happy, it looked like Disney's run of success was about to end.
Turns out though that the genie pulled a fast one on all of us, as according to recent reactions (as reported in /Film) from critics that have seen the film, the move is not only a lot better than expected but a decent throwback to the original:
So, not everyone loves it, but what's impressive is that no one outright hates it either, with a lot of positives coming out of Will Smith's performance. He may not have lived up to the legendary Robin Williams, but then no one conceivably could, and Smith is at least a fun replacement. Naomi Scott's performance as Jasmine, Billy Magnussen stealing the show and the big musical numbers in particular also proved to be a hit. That last bit may surprise people who are only familiar with Guy Ritchie's British gangster film work. Perhaps Ritchie, after having a poor run of form with his traditional action films, has found a new genre in which to ply his trade.
These are obviously just early reactions and not formal reviews just yet, but for fans who were worried their memories of one of their favourite animated movies would be tainted need to fear no more, as it looks like Disney's Aladdin is worth watching. It is scheduled to hit cinemas this coming Friday, 24 May.
Last Updated: May 20, 2019