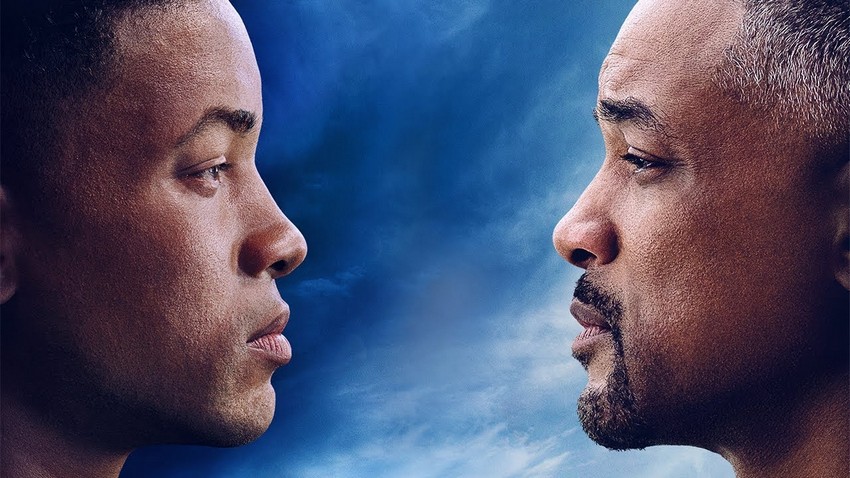 There was a time where any movie starring Will Smith was guaranteed to be a box office success. Thanks to a couple of mishits in films like After Earth, Focus, and Collateral Beauty though, he was less of a surefire hit. Still, films such as Suicide Squad (despite the rest of that film) and the new Aladdin remake have proven that he still has plenty of charisma and leading man potential to be a big draw at the box office.
This is what makes his next film, legendary director Ang Lee's Gemini Man, such an exciting prospect because we don't just get to see Will Smith in a leading role, but we get to see him star opposite himself too! The upcoming sci-fi thriller (which had been bouncing around Hollywood for decades before Lee finally figured out how to make it) will see Smith play a legendary hitman who is targeted by a 20-years younger clone of himself – in this case, brought to life through some cutting edge digital effects to allow the actor to play both roles.
Surely more Will Smith can't be a bad thing, right? Well, early reactions have made their way online from critics who have already seen the movie and it turns out that adding another Will Smith to a movie may just make it even more awesome as the film received high praise all round. Special mention was made not just of the digital wizardry to create a young Smith, but also Lee's decision to film in an eye-watering 120fps 3D, leading to some insane visuals that make you feel like you're right in the action.
A lot of the praise here focuses on the remarkable visual effects and action which Ang Lee has put together in this movie, promising to be both a visual spectacle and likely an insightful one, given Lee's reputation for both. Also, it seems like this is one that needs to be seen in the cinema to best be appreciated too. For Smith, who definitely needed to be at the top of his game in playing both aspects of himself here, it looks like his screen success is only set to blossom once more and we could be seeing the Smith of old back in the movies.
That is until Bad Boys 3 comes around and possibly reminds us that success in Hollywood can often be such a fickle thing. Gemini Man releases on October 11th 2019.
Last Updated: September 20, 2019