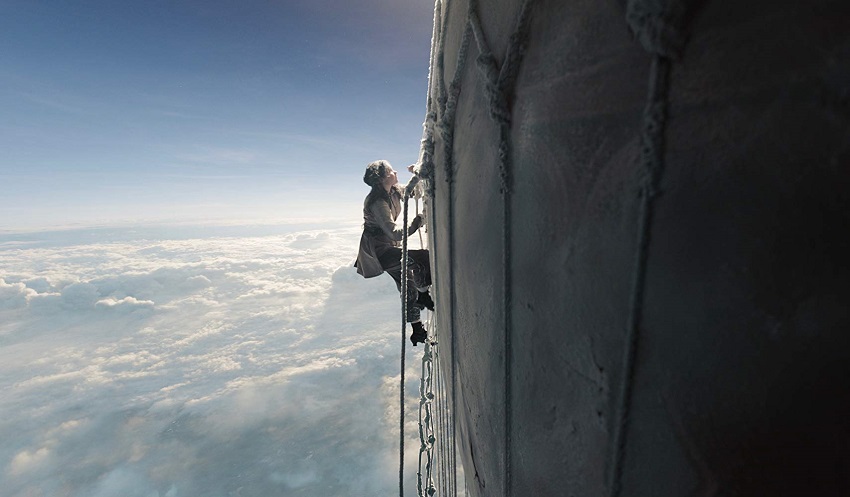 The Aeronauts is Amazon Prime Video's upcoming biographical adventure movie that draws its inspiration from the life of James Glaisher, the pioneering British meteorologist and aeronaut who was a founding member of both the Royal Meteorological Society and the Royal Aeronautical Society. And if you're wondering what an aeronaut is, it's someone involved in study, design, manufacture, and/or operation of machines capable of flight – aeroplanes, rockets, gliders, and most importantly, in this case, hot air balloons.
In the mid-1800s Glaisher, together with his pilot Henry Tracey Coxwell, made numerous ascents in a hot air balloon to measure the temperature and humidity in the upper atmosphere, breaking the world altitude record in 1862 along the way – and it was a particularly dangerous endeavour back in those times and nearly lead to their deaths.
It reunites The Theory of Everything co-stars Eddie Redmayne and Felicity Jones (which earned them an Oscar win and nomination for their respective performances), with Redmayne taking the role of Glaisher and Jones as his daring pilot. It's directed by Tom Harper (Wild Rose, War & Peace), and co-written with Jack Thorne (Wonder).
The official plot synopsis is as follows:
In 1862, daredevil balloon pilot Amelia Wren (Felicity Jones) teams up with pioneering meteorologist James Glaisher (Eddie Redmayne) to advance human knowledge of the weather and fly higher than anyone in history. While breaking records and advancing scientific discovery, their voyage to the very edge of existence helps the unlikely pair find their place in the world they have left far below them. But they face physical and emotional challenges in the thin air, as the ascent becomes a fight for survival.
There's inspired by true events, and then there's "inspired by true events". Let's take a look:
I have mixed feelings after watching the trailer because in a way the movie reminds me a lot of Prometheus. It's got drop-dead gorgeous visuals, some thrilling action, and a fantastic cast who can elevate whatever material they're working with, but what they're working with unfortunately doesn't seem that good.
The plot and dialogue both come across as clunky and some of the action sequences are just a bit too over-the-top for my taste. For me, the difference between a biographical adventure movie (which it claims to be) and a straight adventure movie (which it actually is) is that the biographical part requires it to have some sort of grounding in reality – and it misses the mark by going overly dramatic.
What do you think?
The Aeronauts is due for release in US cinemas on 6 December before heading off to Prime Video two weeks later, 20 December. It also stars Himesh Patel, Anne Reid, Tim McInnerny, Phoebe Fox, Vincent Perez, Tom Courtenay, and Rebecca Front.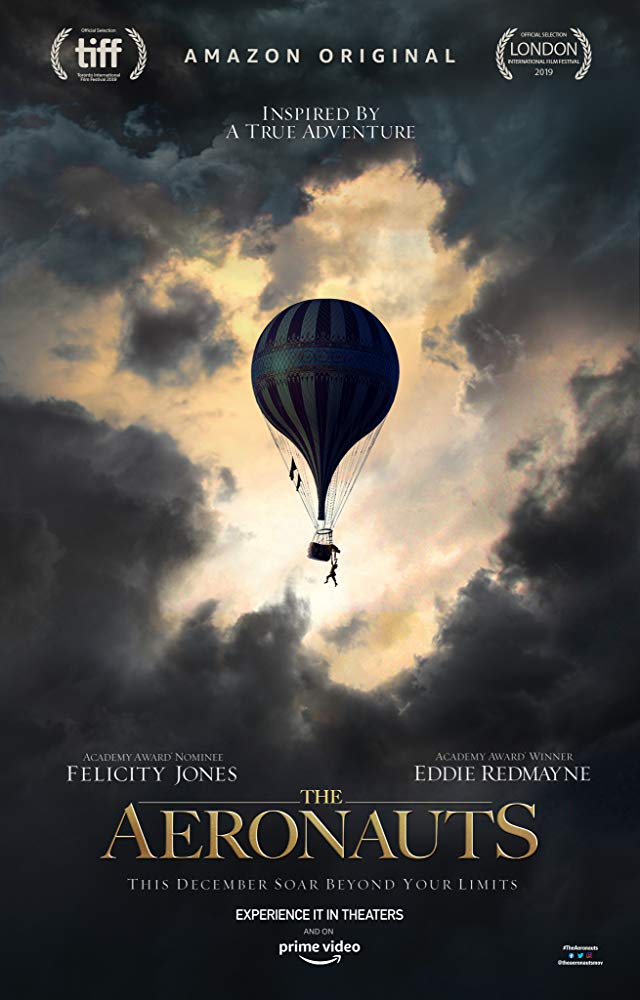 Last Updated: August 30, 2019