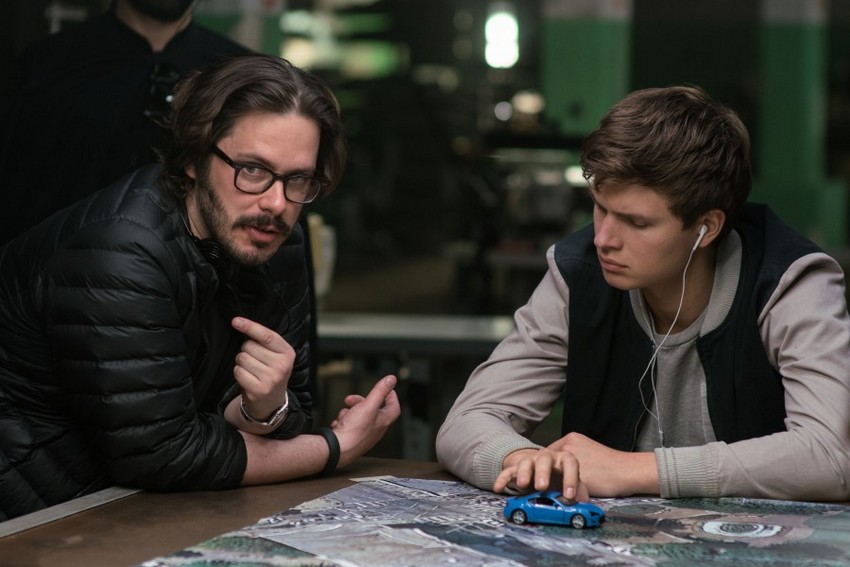 Sequels to terrible movies happen all the time. Hell, you sometimes get whole franchises popping up. Most of the time this is nothing to do with quality but rather just due to the simple fact that said terrible movie made a lot. This is just the way of the entertainment world. But with that being said, can somebody then please explain to me how a critically-acclaimed, three-time Oscar nominee action movie masterpiece like 2017's Baby Driver still doesn't have a sequel when it made $226.9 million worldwide off just a $34 million production budget?
Luckily, this criminal oversight will seemingly be rectified "real soon" as writer/director Edgar Wright recently revealed on Twitter that things were finally happening.
Those pesky misaligned planets that Wright is referring to has to do with the fact that he and star Ansel Elgort have been insanely busy since their previous collaboration. The fan-favourite British filmmaker is currently in production on horror/thriller Last Night in Soho. As for Elgort, besides for currently shooting Steven Spielberg's West Side Story feature film adaptation, in which he plays the lead, his name seems to pop up on just about every single Hollywood shortlist lately. On top of that, he is already set to star in Tokyo Vice, an upcoming 10-episode series slated for WarnerMedia's still-untitled planned streaming service.
With the timelines of said service being a complete mystery for now though, it could be that Elgort and Wright's next project will be the eagerly-anticipated sequel. Especially since Wright has reportedly already finished the script for Baby Driver 2… which won't actually be titled Baby Driver, as Elgort cryptically told MTV News during a recent interview.
The original film saw Elgort star as Baby, an insanely talented getaway driver who drowns out his chronic tinnitus by constantly playing an eclectic selection of music. It's the latter aspect that made Baby Driver as memorable as it was, as Wright meticulously staged and choreographed the film's action (most of which was jaw-dropping practical driving stunts) to perfectly synchronize with the music's tempo and beats. He even infused the film with numerous visual cues to add to the experience, truly blurring the line between music video and action movie. The result was unlike anything we've ever seen before and it was brilliant.
I have no idea how Wright and co will top what they've already delivered, but I will be burning to rubber to get to the cinema whenever this does happen.
Last Updated: August 1, 2019