Kayla Day (Elsie Fisher) is in her final week of said year. Leading up to her graduation and transition into high school, she has a week filled with activities. Pool parties, trips to the mall. But all the while she struggles to interact with her peers and people around her thanks to severe social anxiety. However, when she is at home, she records vlogs on the subjects of self-confidence and self-image, contributing to an alternate life she leads on YouTube and Instagram. Those qualities are put to the test in several interactions over the course of five days. They include Kayla's efforts to participate in events, get close to a love interest, and put up with the strained relationship with her father (Josh Hamilton), who continually makes effort to engage with his daughter when she's not staring down at her phone.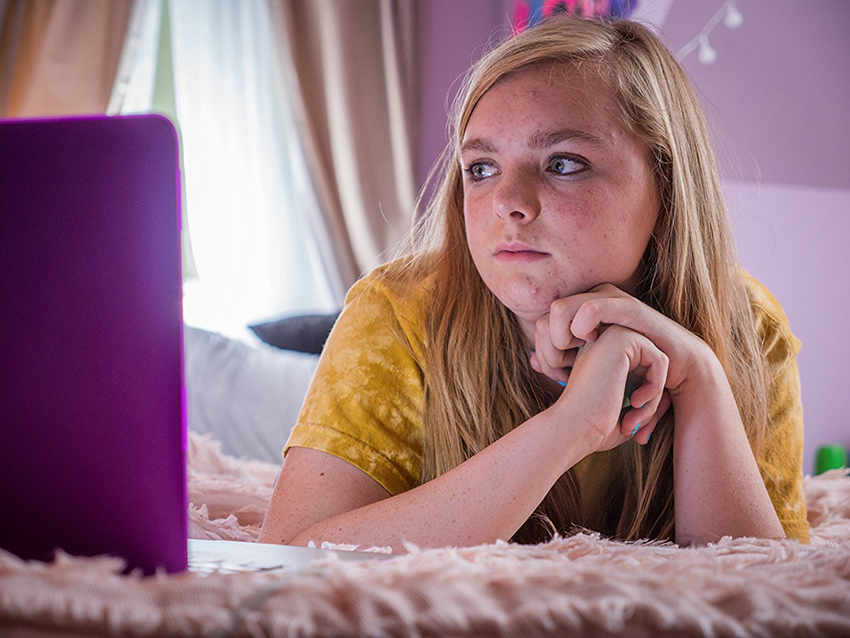 Eighth Grade is the directorial debut of Bo Burnham, whose screenplay is inspired by his personal struggle with anxiety. Reinforcing it is also Burnham's past experience as a YouTuber. Given the prominence of social media and the way in which the lead character uses it, you can see that the material is coming from a very real place. And that is what the film ultimately, and successfully, is.
It is an exercise in ultra-realism. Burnham is gunning for completely realistic storytelling, and the production achieves this up to the point that it physically can. The plot is very neatly structured by Kayla's vlogs that telegraph what kind of issue that she is facing in that given scene. Thanks to the way that Kayla films them, the vlogs themselves do not feel detached from real-world events and as a bonus, do not assume the role of propelling the story forward.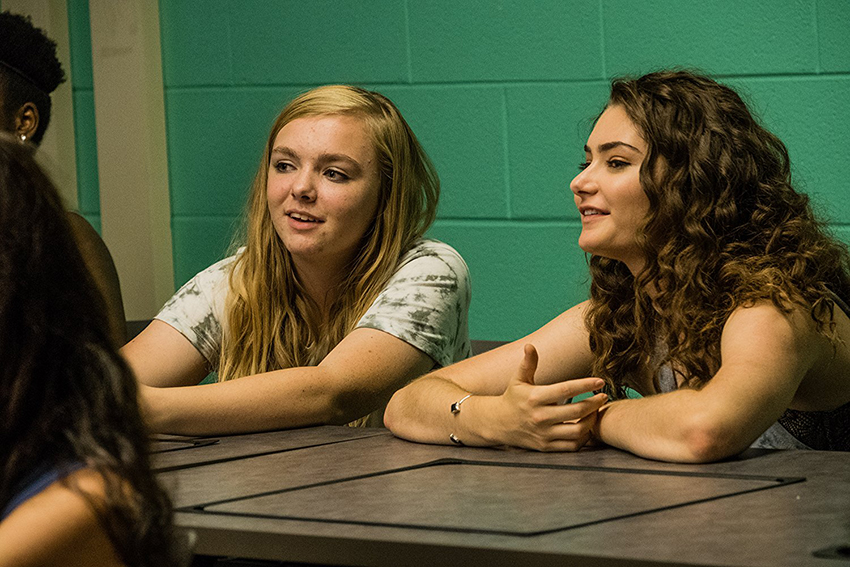 That role is taken care of by Elsie Fisher. I say that this film has a plot, but really the slice-of-life narrative means that while it may have a beginning and end, the level of engagement is dependent on and lies with the life that is being focused on. Fisher's performance is believable from start to finish. It is not necessarily compelling, but it certainly feels real. The character development is both definitive and subtle and when it comes to what thirteen-year-old Kayla is setting out to achieve, it is as clear to us as it is to her. She doesn't have all the answers. She is terrified of what may come next and what the world expects of her. She has aspirations and believes what she says in her videos, but to live up to all of it remains a challenge.
At no point does the film act like it has the answers to any of this. By its closing, we are left but with one clear-cut message: It's gonna be alright.
The film makes effort to explore other themes such as sexuality and the overuse of social media. Both are handled well by way of the film being careful with how much information it gives the audience. For instance, with the exception of one confirmed viewer, we do not know how many people are actually watching Kayla's vlogs. We are also not given any detail into the absence of her mother. It does not impact this story and its outright omission means that further emphasis can be put on her and her father. It serves as the emotional core and it works thanks to Josh Hamilton's performance and the script treating him like a real person, and not as a driver of the plot.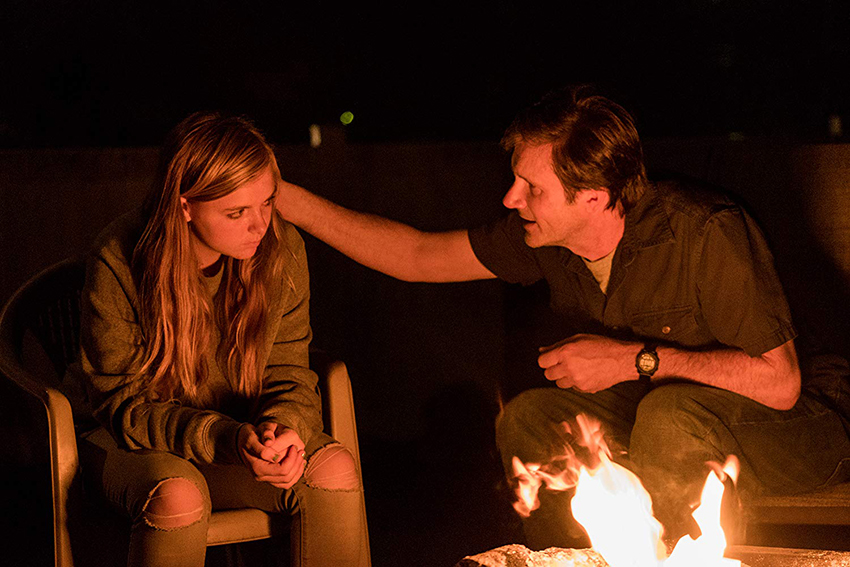 If there is any gripe to be had with this film, it's that the plot can only move at a certain speed. Thanks to the slice-of-life storytelling, there are times when it drags thanks to necessary inactivity, and I started to check my watch around the beginning of the third act.
Eighth Grade is a victim of extended international release dates, arriving in South African cinemas more than a year after it first debuted. I sincerely hope that it gets a warm reception here because while it may not speak to every thirteen-year-old, it does give insight into a particular, prominent aspect of young human living. It does so via near-brilliant filmmaking on the part of Burnham, and legitimate acting by Fisher.
Last Updated: February 19, 2019
Eighth Grade

For his first outing as director, Bo Burnham hits the highest standard of real-life storytelling. This is thanks to his well thought-out screenplay, clear intentions, and an upstanding performance by Elsie Fisher.