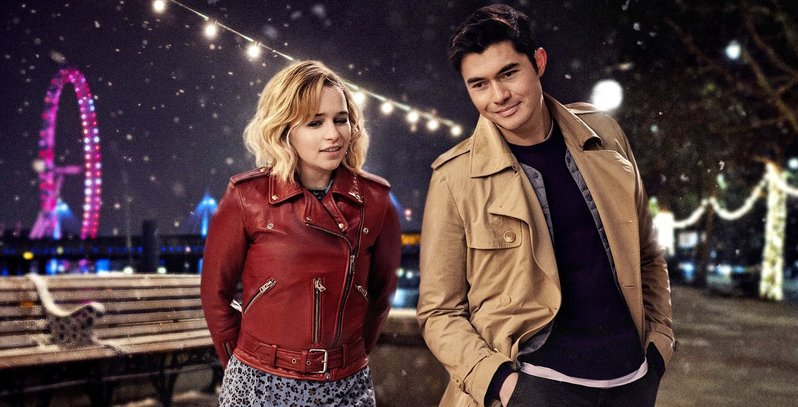 It's the second half of the year which means it's also the time that every single retail store starts to gear up for Christmas with overly joyous decoration and fake bargains. It's also the time when Hollywood starts to unleash the trailers for its big Christmas movies that also look to capitalise on the seasonal cheer.
This time, it's Paul Feig (Bridesmaids, Spy) who gets his chance to give us a Christmas movie as he teams up with Emma Thompson (who wrote the screenplay alongside Bryony Kimmings) to bring us the story of Last Christmas. The upcoming comedy sees Emilia Clarke, fresh from her work on Game of Thrones, play the role of Kate, a young British woman who has a habit of making bad life choices when she meets Tom (Henry Golding), a charming bloke who seems too good to be true as we can see in the trailer below:
As Christmas movies go, this looks predictable for the genre with a bad character getting turned around through the joy of giving and finding a purpose through all the Christmas cheer and possibly finding love in the process. However, it also looks packed with plenty of great comedic moments, mostly from Clarke herself but also Golding and Michelle Yeoh, who both starred in the massively successful Crazy Rich Asians and seem to be further showcasing their remarkable comedic talents once again to a broader audience. The cast is rounded out by Thompson herself who plays the role of Kate's overly concerned mother.
And being a Christmas movie, it wouldn't be complete without some often-annoying Christmas songs along the way, this time with Wham's Last Christmas the obvious choice, with more music from the late George Michael featured in the soundtrack as well. So take that news with either excitement or fear depending on your love for the music.
As for Feig, his career has been a little up and down lately balancing comedic gems like Bridesmaids and Spy with terrible ideas like the Ghostbusters reboot. This time around it looks like he will need to get by without his usual raucous humour in something that looks a little more tailored to the whole family. Let's hope this film can provide something a little different from the rest of the Christmas movies when it releases this November.
Last Updated: August 14, 2019