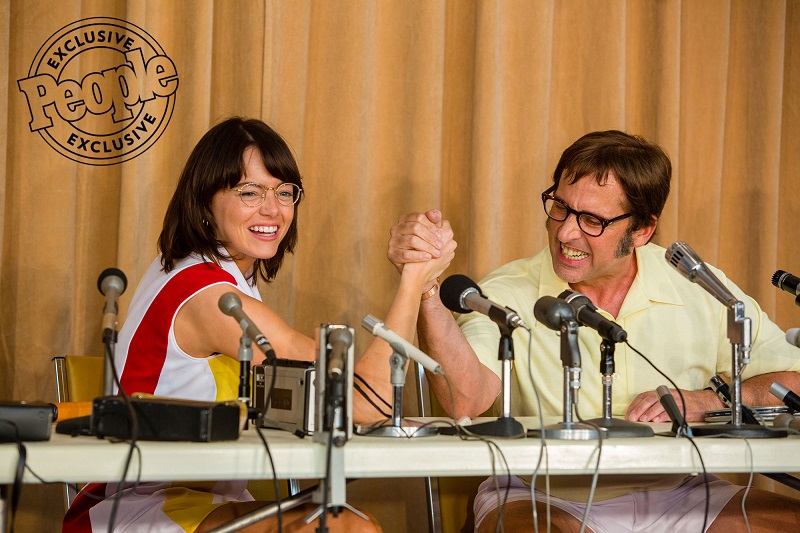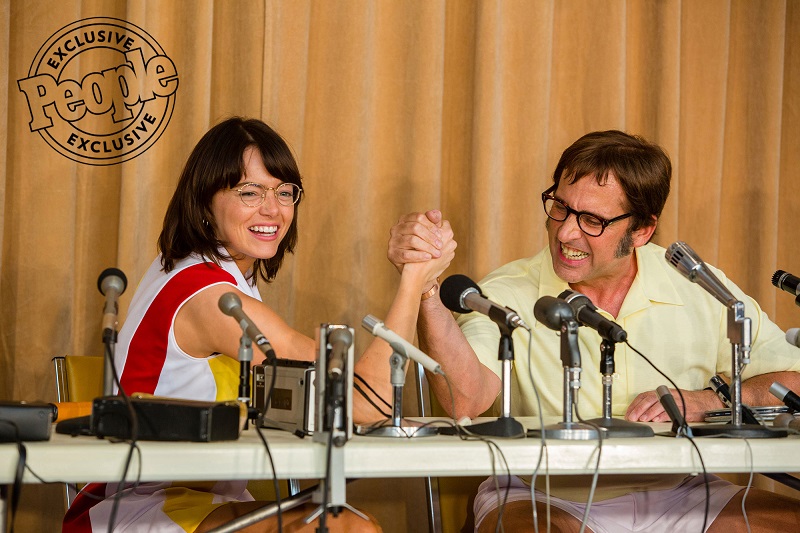 If there is one thing that this internet age has taught us, it's that prejudice is alive and well in almost every aspect of society today. And everyone has slept with your mothers. It's a sick world that we live in. Truth is though, that prejudice has always been around, which is what this trailer for Battle of the Sexes is out to remind us.
Battle of the Sexes is based on the real-life showdown between tennis champion and feminist icon Billie Jean King (Emma Stone) and chauvinist has-been Bobby Riggs (Steve Carell). The attitude of Riggs is sadly something which I see people still have today, even if they are sometimes subtle and discreet about it. As much as the events in this film helped go a long way to prove that women can compete with men in many aspects, we should never forget that further strides can be taken to ensure that women are treated equally in society. And that being a chauvinist is the real disability.
It is a role that Carell was practically born to play as he has the ability to be so blunt in his insensitivity, yet fully convincing that he actually means it without being deliberately offensive, a talent which served him well in his days with The Office. His performance in this film looks incredible and while it could get tiring after a while, it appears to cut that fine balance between clever comedy and sincere drama which is a balance few actors can pull off.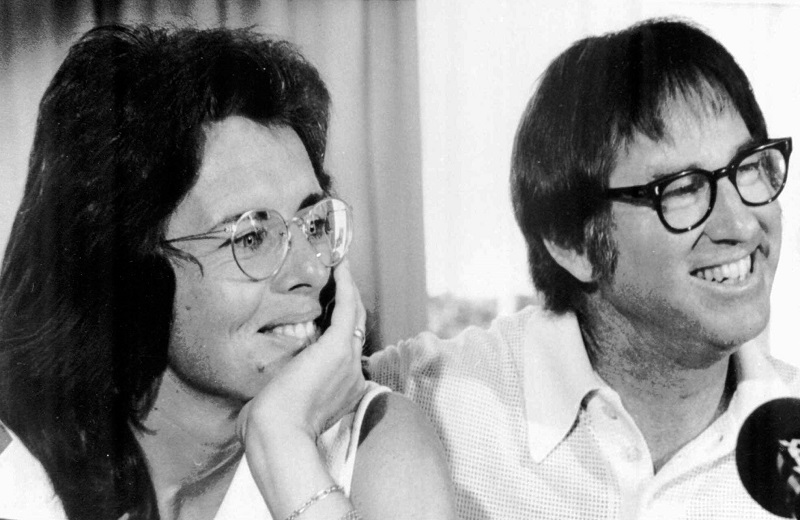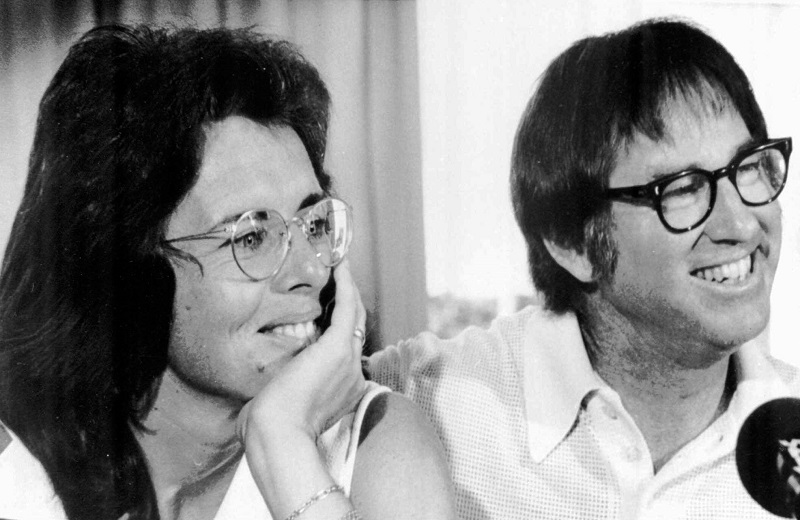 As for rest of the film? I love the classic 70's look directors Jonathan Dayton and Valerie Faris (Little Miss Sunshine, Ruby Sparks) pull off and everything about this film looks and feels authentic from from the period. Especially Emma Stone who looks believable as the tennis legend. If this trailer is anything to go by, I expect this film to be one of the front-runners for acting awards come award season. Either that or all the best parts are in the trailer and the rest of the film is dull and boring. With Dayton and Faris directing though, I expect that not to happen as they have a knack for keeping these type of dramedies interesting.
It is still early days though and the film is only scheduled for release on September 22nd in the US and a little later in South Africa, so there is still quite a fair amount of time until we are going to see the product.
Here's the official synopsis for Battle of the Sexes:
The electrifying 1973 tennis match between World number one Billie Jean King (Emma Stone) and ex-champ and serial hustler Bobby Riggs (Steve Carell) was billed as the BATTLE OF THE SEXES and became the most watched televised sports event of all time. The match caught the zeitgeist and sparked a global conversation on gender equality, spurring on the feminist movement. Trapped in the media glare, King and Riggs were on opposites sides of a binary argument, but off-court each was fighting more personal and complex battles. With a supportive husband urging her to fight the Establishment for equal pay, the fiercely private King was also struggling to come to terms with her own sexuality, while Riggs gambled his legacy and reputation in a bid to relive the glories of his past. Together, Billie and Bobby served up a cultural spectacle that resonated far beyond the tennis courts and animated the discussions between men and women in bedrooms and boardrooms around the world.
Last Updated: May 17, 2017