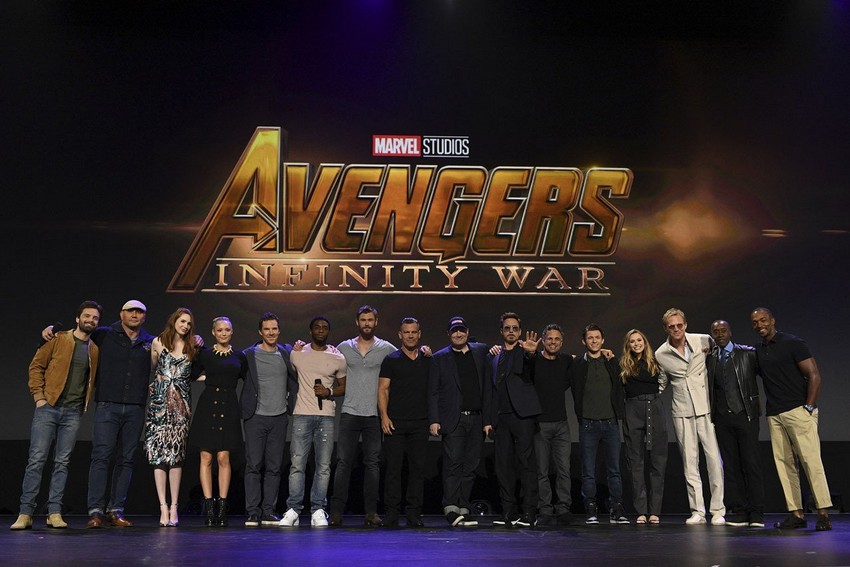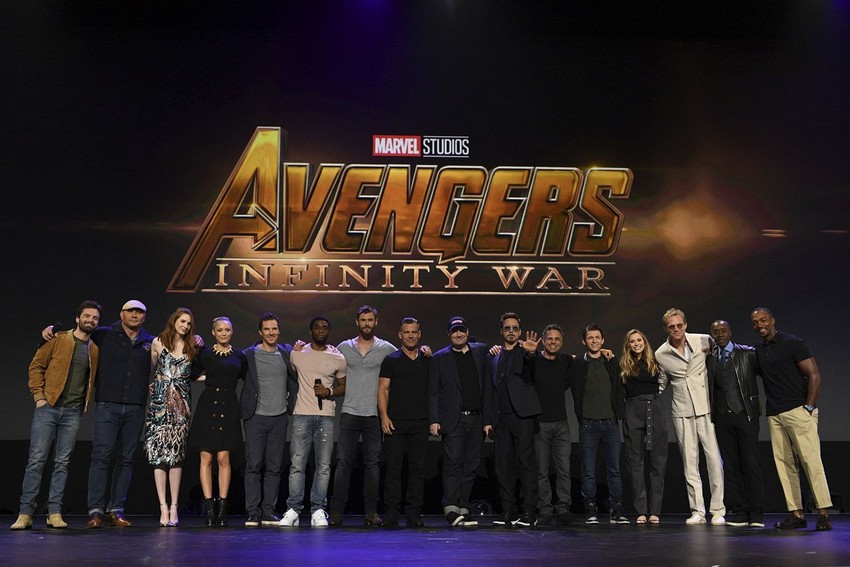 I've always wanted to visit California for the obvious reasons, but I would seriously have given up some of Darryn's vital organs to be in the American state yesterday. Specifically in Anaheim, California where Disney held their annual D23 Expo, one week prior to the big geekapalooza that is San Diego Comic-Con. Well, I don't know what Disney and Marvel have planned for SDCC but they've apparently already set a ridiculously high precedent this weekend as they surprised fans in attendance with the very first footage from Avengers: Infinity War.
By all accounts, this was no tiny barely-show-anything teaser either, as Marvel assembled nearly the entire massive cast on-stage and then went full tilt by revealing footage that sounds about as epic as can be. I say "sounds" because unfortunately this footage has not been made available online, but the internet has been flooded with descriptions, with those who saw it all promptly losing their minds. A lengthy and rapturous standing ovation apparently greeted the footage, and I can completely understand why after reading some of these recaps.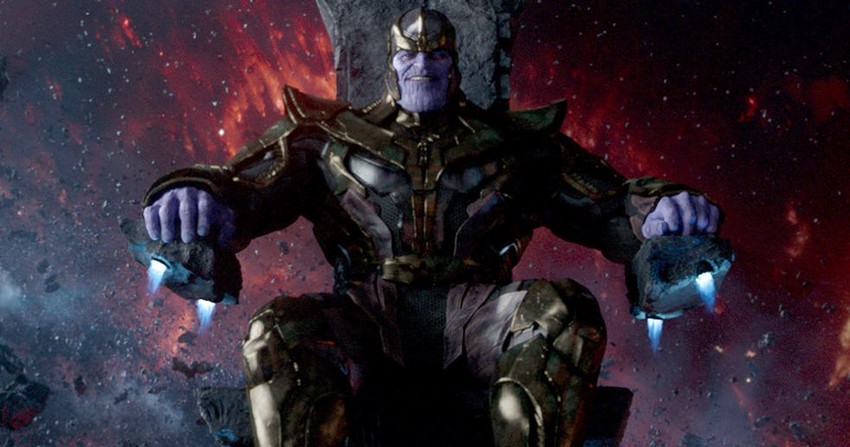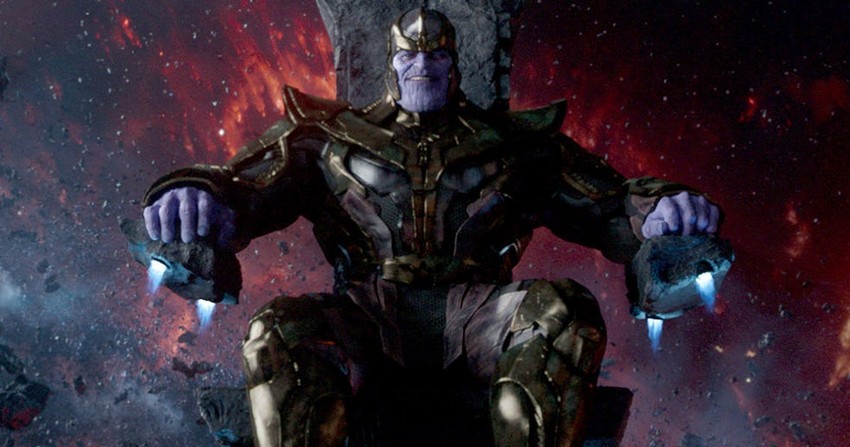 Now there's a chance that Marvel will reveal this footage to the general public at Comic-Con this coming weekend, so if you want to save yourself for that then don't read any further. For the rest of you, here's the most detailed recap I could find courtesy of Mashable.
We open aboard the Milano (the Guardians of the Galaxy's ship) somewhere in deep space, as the gang is looking upon a scene of mass destruction. "This could be dangerous," Star-Lord says, "so everyone put on your mean faces."

Before they can get a handle on what's happened here, something big smashes into the windshield with a mighty thud — and it's Thor.

Bruised, battered and unconscious, Thor is brought aboard the Milano, where Mantis wakes him up. He's disoriented and grouchy: "Who the hell are you guys?!" he asks the gang. Sometime later, presumably after everyone's gotten to know one another a little bit, Thor says as they come up on another destination (Earth, perhaps?): "Something's very wrong."

A battle is raging. Scarlet Witch is trying to save Vision, who looks to be in peril. Doctor Strange and Tony Stark are flying into action. Next we see Loki, holding the Cosmic Cube, facing down an unseen foe. Or perhaps offering the cube to him. And we all know who I'm talking about here.

"Death follows him like a shadow," a female voice says (probably Gamora's, since he's her dad — though it could be anyone) as we see glimpses of Marvel's ultimate mega-villain flash on the screen.

Next we cut to Spider-Man riding a school bus that's crossing a bridge when the hair on his arm suddenly stands straight up on end. It's the spidey-senses, and here we are seeing them for the first time, telling us that something is about to happen.

"He's coming for us," says the voice of Tony Stark, and by now we know for sure he's talking about Thanos, whose giant ship is crashing to the surface of whatever planet we're on (if this is Earth, it already looks pretty ravaged and post-apocalyptic, but it could be elsewhere).

And now we hear that voice, a digitally deepened Josh Brolin: "'Fun' isn't something one considers when balancing the universe," he says, "But this does put a smile on my face."

Thanos then emerges — he's very big, possibly bigger than the Hulk, even — and breaks into a sly grin.

And this is when the trailer jumps into fast-cut montage mode: Spider-Man swinging into action in his new suit (the one from the end of Homecoming). Captain America in a new beard and shaggy haircut, jumping into action. Thanos, holding the top of Thor's head in his hand, looking ready to crack it like an egg.

For a big finale, Thanos wields the Infinity Gauntlet (which appears to only hold two of the five stones, though it's clearly very powerful already). He reaches back behind him as if to throw something, and the sky ripples and cracks behind him — he's summoning some destructive force from the very fabric of time and space itself, calling down giant fireballs of doom. Or is he throwing chunks of the moon? I dunno, you kinda had to be there.

"You can fight it … you can run from it," Thanos said. "But destiny still arrives."
Well, holy crap, that sounds epic. I need to see this with my own eyes. You hear me, Marvel? I NEED TO SEE THIS!!! Luckily, we're actually getting to see something, as after the footage Marvel also officially unveiled our first looks at the Black Order thanks to life-sized statues. As you may recall, the MCU version of this cosmic-powered supervillain team – consisting of Corvus Glaive, Proxima Midnight, Ebony Maw and Black Dwarf – will in fact be Thanos' children. Pics and videos of the Black Order, along with a more practically garbed Thanos, as well as actor Josh Brolin holding the Infinity Gauntlet, have dropped on social media for the reveal.
The children of Thanos. #InfinityWar pic.twitter.com/erI5pGrC0d

— Dustin Sandoval (@DustinMSandoval) July 15, 2017
Children of Thanos revealed. pic.twitter.com/RWT4HS8tnR

— Louis D'Esposito (@louisde2) July 15, 2017
Thanos brought his infinity gauntlet pic.twitter.com/2to9D97KGR

— Louis D'Esposito (@louisde2) July 15, 2017
Thanos in the @MarvelStudios #D23Expo2017 booth. #AvengersInfinityWar ? pic.twitter.com/Hdte1wOK85

— DailySuperHero.com (@DailySuperHero) July 14, 2017
Major reveal alert! The children of Thanos, with Thanos himself, Josh Brolin! ? #InfinityWar #D23Expo pic.twitter.com/39kxKUcAj9

— Marvel Studios (@MarvelStudios) July 15, 2017
Josh Brolin, AKA Thanos, stopped by the #MarvelStudios booth for this grand #InfinityWar unveiling! #D23Expo pic.twitter.com/iP3zsad9wM

— Marvel Entertainment (@Marvel) July 15, 2017
You can also watch the D23 Marvel panel below (minus the footage above, of course), courtesy of JoBlo, as Marvel Studios boss Kevin Feige introduced most of the cast. I say "most" as there were a few conspicuous absences, namely Chris Evans (Steve Rogers/Captain America), Chris Pratt (Peter Quill/Star-Lord), Scarlet Johansson (Black Widow), Paul Rudd (Ant-Man), Jeremy Renner (Hawkeye) and Zoe Saldana (Gamora). The movie is currently busy shooting in Atlanta, so it's possible they were just too busy to make it.
Avengers: Infinity War is co-directed by Joe an Anthony Russo (Captain America: Winter Soldier, Captain America: Civil War) and stars – deep breath – Robert Downey Jr., Josh Brolin, Mark Ruffalo, Tom Hiddleston, Chris Evans, Chris Hemsworth, Jeremy Renner, Chris Pratt, Elizabeth Olsen, Sebastian Stan, Benedict Cumberbatch, Paul Bettany, Samuel L. Jackson, Cobie Smulders, Benedict Wong, Zoe Saldana, Karen Gillan, Vin Diesel, Dave Bautista, Pom Klementieff, Scarlett Johansson, Tom Holland and Anthony Mackie. Phew. I think I covered everybody there.
It is scheduled for release on May 4, 2018. Before then, we'll get to see some of those names above in action with Thor: Ragnarok on November 3, 2017 and Black Panther on February 16, 2018.
Last Updated: July 16, 2017