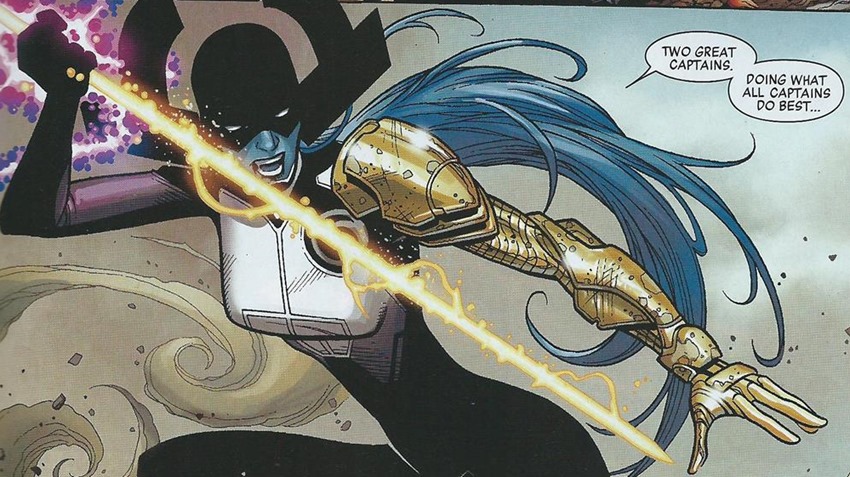 When you're facing the combined might of a Thunder God, a futurist in billion dollar armour and various other do-gooders in tight costumes, you don't take them on alone. You get some backup. That goes double for any would-be mad titans who hail from the moons of Saturn, as the Avengers are about to learn in Infinity War.
Thanos is coming, and he really really wants to get his massive purple hands on those Infinity MacGuffins which have been present in the Marvel Cinematic Universe. So what's a would be universal tyrant to do when the Avengers stand in your way? Hire some help of course.
A couple of years back during the Infinity Saga at Marvel comics, Thanos' Black Order was introduced.A like-minded collection of ultimate nihilists who welcomed death and adored handing out oblivion to anyone who got in their way, the Black Order was made up of the following members:
Corvus Glaive
Proxima Midnight
Ebony Maw
Supergiant
Black Dwarf
All lethal beings and completely dedicated to serving Thanos. Corvus Glaive might be the most dangerous of the lot, a devout follower with the usual array of physical powers that includes superhuman strength, speed, durability and endurance. What makes Corvus especially dangerous however is his trademark Glaive. A spear with the power to not only cut through the atoms of anything it strikes, but also revive Corvus from any and all deaths so long as it happens to be kept intact.
A glaive which looks to be present within Avengers: Infinity War, judging by these set photos via Comiquero Marvel: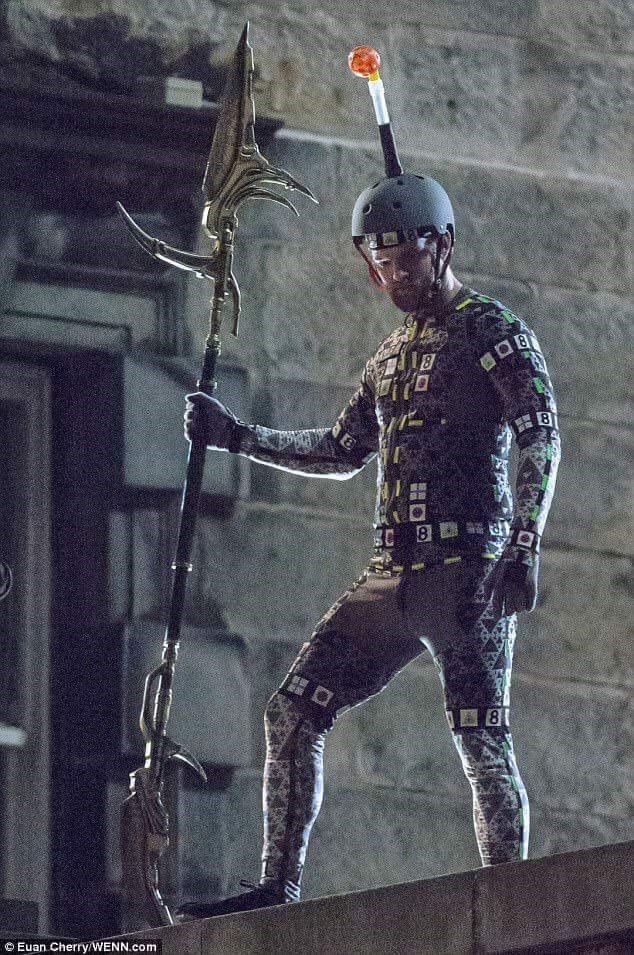 That's a dead ringer for the fearsome weapon, with the actor decked out in ping pong balls ready to battle Paul Bettany's Vision. Thus the stakes are upped because as Kervyn theorised, having the Black Order present means that the percentage of punches delivered can be equally distributed across more than just Thanos' face.
My take? We're going to be in for some awesome one on one fights as the Avengers meet their match in the Black Order. Each member of that team brings a skillset and power that perfectly opposes their diametric opposite in that team of Earth's mightiest mortals. Although I'm just a tad bit too excited at the idea of Proxima Midnight making an appearance. I kinda dig that awesome character from Marvel Comics writer Jonathan Hickman's cosmic run on the Avengers and Secret Wars.
Last Updated: April 3, 2017