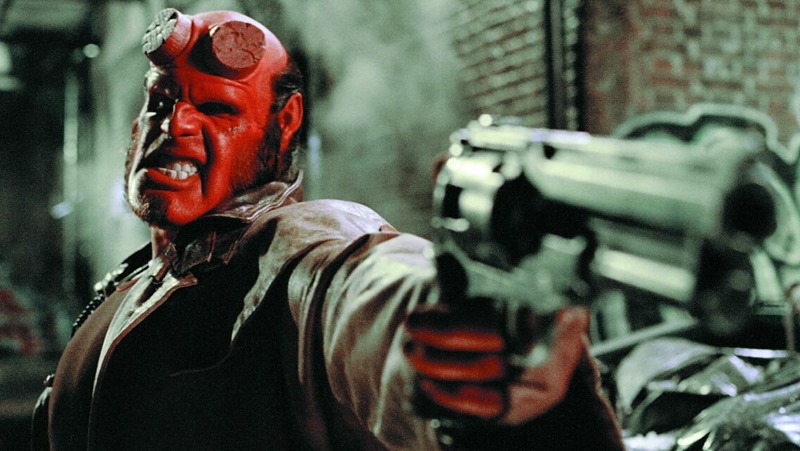 It's not easy these days to create a comic book movie that is both faithful to the source material and appealing enough to draw in mainstream audiences. It's the reason why Marvel's movies over the last couple of years have cherry-picked the best content possible and smooshed them together into narratives that differ wildly from the original content, to create a project which is capable of earning big at the box office.
One comic book property that never had to drastically reinvent itself however? Hellboy. Director Guillermo Del Toro's pair of Hellboy movies are fantastic examples of vision meeting mainstream appeal, wildly entertaining and backed up by the effortless charisma of Ron Perlman under a mountain of prosthetics and red body paint.
But Hellboy 2 just didn't make enough buck at the box office to really justify getting a third movie greenlit then. Despite the bigger canvas that Del Toro and Perlman worked on to create a film which blended fantasy with reality, Hellboy 2 was probably beaten by a new wave of competition from Marvel and DC that saw films such as The Dark Knight and Iron Man steal much of the spotlight away from that sequel.
And eight years later, Ron Perlman is still keen to bring the resident hell-smasher back for a third film before he gets too old for the role. Speaking to a fan on Twitter (via ScreenGeek), Perlman confirmed that even if nobody else is, at least he's still working on getting a third Hellboy film approved:
I'm working on another Hellboy movie. Nobody else is. But I sure am! https://t.co/bRoZ9ySaXl

— Ron Perlman (@perlmutations) September 20, 2016
Perlman's enthusiasm also lines up with that of his co-stars from the previous flicks, as Doug "Abe Sapien" Jones and Selma "Liz Sherman" Blair also expressed interest in wrapping up the franchise with a third flick back in 2015 to Enstarz via ScreenGeek. As Jones said:
It's Ron Pearlman's way of saying the studio isn't jumping to it yet, so let's show them that the audience is there, they're waiting, and they would love to have a Hellboy 3… it was just a way to show the studio the audience is there, they're holding money in their hand, they're ready to see part 3, so can we please make it.
While back in 2012, Blair said: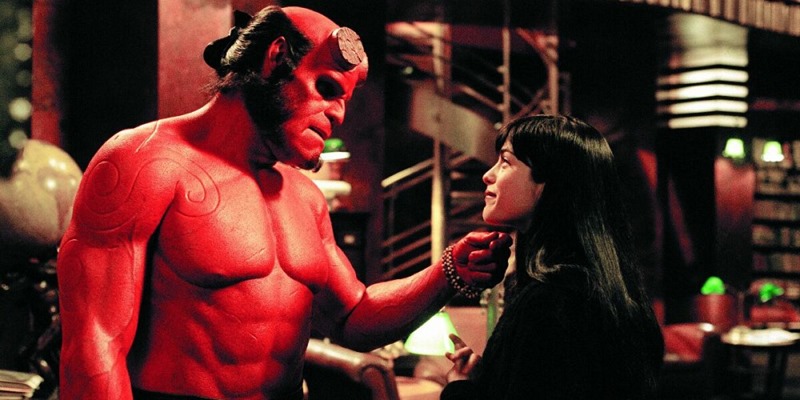 I heard that Guillermo said he would love to make it and I know it needs the funding. I know we all want to make it. I think that the third one would be the best.
And as Blair explained further to BloodyDisgusting, that cliffhanger from Hellboy 2: The Golden Army really needs to be resolved:
I mean it's all set up. 'Hellboy 3' is the biggest payoff and the biggest horror. I want to see what these twins are up to, if one's the devil and one's an angel. I want to see what Hellboy and Liz are up to! I know the film is the apocalypse and the apocalypse isn't cheap to shoot so we have to find some funding and get going with it!
And I think the time is right. Superhero movies are hawt right now, and there's more than enough room for Hellboy to coexist with whatever Marvel and DC has in store for the future. Hell, I think the attitude alone of Hellboy makes it stand out even more than those films, especially when combined with Guillermo Del Toro's nightmare fuel visions.
Make it happen, Hollywood. I wouldn't exactly say no to a decent CGI sequel either.
Last Updated: September 27, 2016