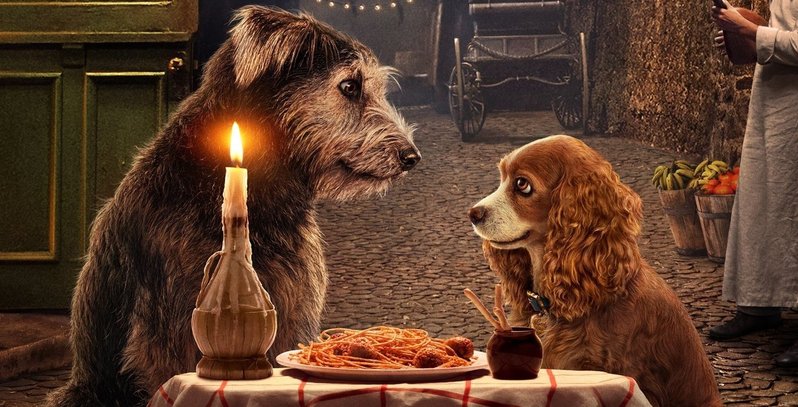 I had my doubts that CGI could ever truly replicate some of Disney's animated classics, but thanks to The Jungle Book and The Lion King, the studio has shown that the technology can indeed replace animation and provide some of the company's biggest classics with a live-action update as a result.
Next on Disney's list in bringing animals to life, is Lady and the Tramp. This time though it's not animals in the world with but a few humans involved, but a world that feels much closer to home where our beloved pets are now the main focus of the movie and human interaction play second fiddle to the live-action elements. Thankfully, the first trailer has shown us that this is not much of a stretch for Disney either and now this second trailer only further expands on the characters and adventure that awaits us when this film releases on November 12.
 I will admit I'm not a huge fan of Disney's original Lady and the Tramp, which I found a little too bland for my tastes, but I am definitely loving what I am seeing so far with this new take. The original movie, believe it or not, came out way back in 1955 and so definitely feels dated as a result, even if the story itself is timeless. Tessa Thompson and Justin Theroux also seem to perfectly suit the voices of Lady and Tramp here as well, with a tale that feels reinvigorated for today's audiences with its more contemporary humour and acting.
This new version of Lady and the Tramp is directed by Charlie Bean (The LEGO Ninjago Movie) and written by Andrew Bujalski (Computer Chess). The real stars of his movie are the remarkable CGI artists that bring the beloved pets to life and will likely ensure Disney makes yet another obscene amount of cash along the way.
Last Updated: October 17, 2019