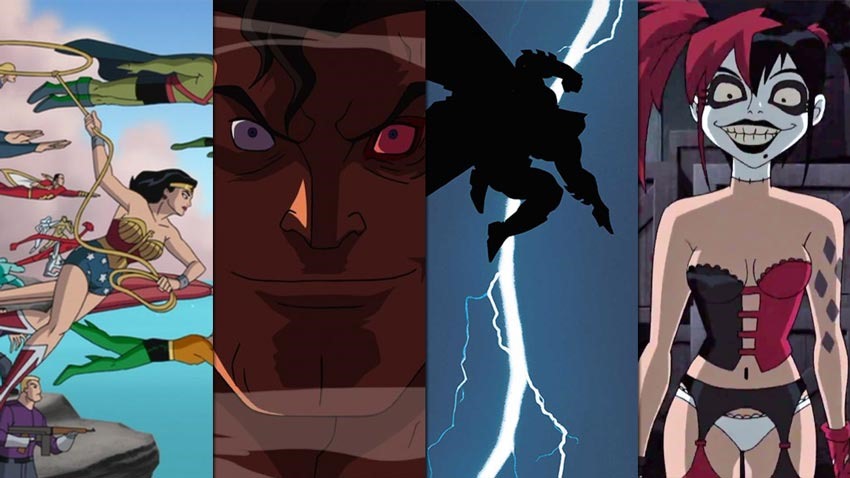 Ten years ago, superhero movies weren't the biggest blockbusters around. The X-Men franchise had run out of steam with the hastily-assembled third film, Superman Returns had been a middling love-letter to the past that forgot to add any excitement to the man of steel and Marvel's first Iron Man flick was still a year away from rewriting the rulebook on the genre.
Warner Bros. had a different plan in mind for satisfying the fans who craved adaptations of cult classic characters and storylines. With Justice League Unlimited proving a few years back that quality animation could earn a devoted audience, they got to work on straight-to-DVD films that had more freedom than their TV projects. Superman: Doomsday was the first film in a very very long list of adaptations.
It wasn't perfect, but it was still a fantastic first attempt that accomplished what it set out to do: Condense a popular storyline into a feature-length film and trim the fat off the top. It worked beautifully, as Warner Bros. Animation rolled out hit after hit. There may have been a few stumbles on the way (particularly with the first attempts at creating a shared universe that began in Justice League War), but the overall effort was superb stuff that catered to both adults and children.
Ten years later, DC Comics and Warner Bros. Animation are celebrating this milestone by collecting every film into one massive boxset. That's 30 animated movies, as well as the five DC Showcase short films that make the most of their brief running time: The Spectre, Green Arrow, Jonah Hex, Catwoman and Superman/Shazam: The Return of Black Adam.
Here's the full list of movies that'll be making its way to the boxset on November 7: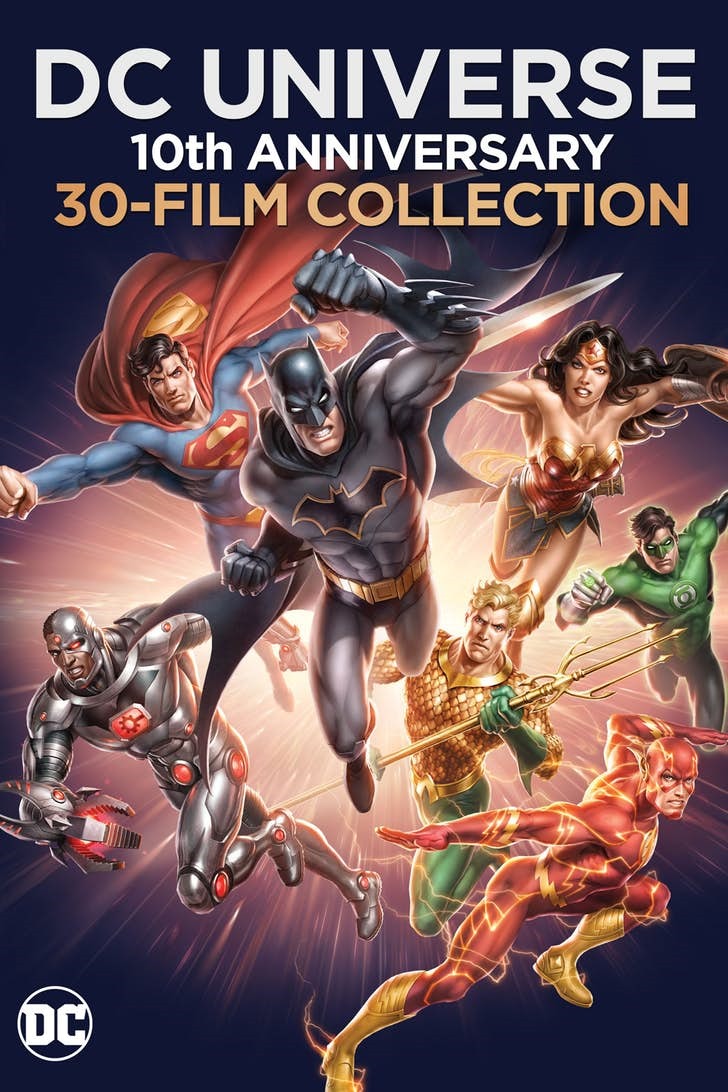 SUPERMAN: DOOMSDAY
JUSTICE LEAGUE: THE NEW FRONTIER
BATMAN: GOTHAM KNIGHT
WONDER WOMAN COMMEMORATIVE EDITION
GREEN LANTERN: FIRST FLIGHT
SUPERMAN/BATMAN: PUBLIC ENEMIES
JUSTICE LEAGUE: CRISIS ON TWO EARTHS
BATMAN: UNDER THE RED HOOD
SUPERMAN/BATMAN: APOCALYPSE
ALL-STAR SUPERMAN
GREEN LANTERN: EMERALD KNIGHTS
BATMAN: YEAR ONE
JUSTICE LEAGUE: DOOM
SUPERMAN VS. THE ELITE
THE DARK KNIGHT RETURNS, PART 1
THE DARK KNIGHTS RETURNS, PART 2
SUPERMAN: UNBOUND
JUSTICE LEAGUE: THE FLASHPOINT PARADOX
JUSTICE LEAGUE: WAR
SON OF BATMAN
BATMAN: ASSAULT ON ARKHAM
JUSTICE LEAGUE: THRONE OF ATLANTIS
BATMAN VS. ROBIN
JUSTICE LEAGUE: GODS AND MONSTERS
BATMAN: BAD BLOOD
JUSTICE LEAGUE VS. TEEN TITANS
BATMAN: THE KILLING JOKE
JUSTICE LEAGUE DARK
TEEN TITANS: THE JUDAS CONTRACT
BATMAN AND HARLEY QUINN
"It's been an amazing journey from the initial concept of bringing comic book pages to screen to the completion of 30 animated films spotlighting the mesmerizing characters and stories of the DC library," Warner Bros. Home Entertainment Vice President of Family and Animation Marketing's Mary Ellen Thomas said in a statement.
We are proud to celebrate this first decade of filmmaking with an impressive box set filled with exciting extras beyond these stunning films themselves.
Well, at least I know what I want for Christmas now. There's more than a few gems there, from the fun Wonder Woman solo flick through to the inspiring Justice League: The New Frontier and the more recent films that have the shared universe of the DC animated universe on the right track as well. That's a lot of fantastic stuff there. Oh and Batman: The Killing Joke as well.
Last Updated: June 29, 2017