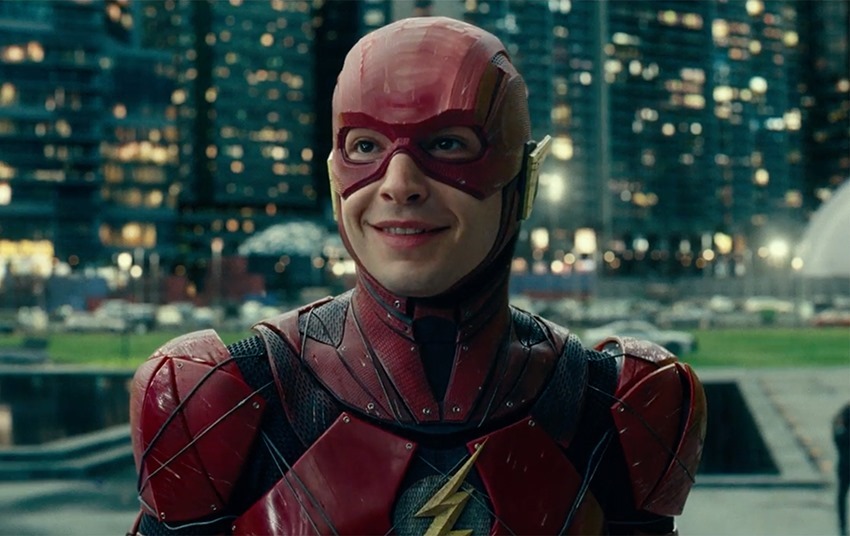 Once upon a time, Warner Bros had a grand plan with their DC Comics cinematic universe. A plan that involved all kinds of big announced titles, including Flashpoint, which would seemingly adapt the famous The Flash comic book storyline of the same name that rebooted the entire DC Comics universe. That would have been a very weird thing to do seeing as the cinematic universe equivalent had just barely got off the ground at the time.
Luckily – well, luckily for us – that entire plan fell apart when Batman v Superman and Suicide Squad divided fans and Justice League ended up a huge failure. All of a sudden, Flashpoint became just The Flash again, as it had originally been envisaged at the very genesis of the DCEU: a solo movie focused on Ezra Miller's scarlet speedster Barry Allen with Spider-Man: Homecoming screenwriting duo of John Francis Daley and Jonathan Goldstein taking the directing reins. That was in 2017 though. In the two years since then, we've heard very little about the project, other than the fact that it keeps being delayed.
Of course, as Ezra gave an updat during an interview while out promoting the latest Fantastic Beasts film (via CBM), being late is one of Barry Allen's defining traits.
Anyone that knows anything about Barry Allen knows that he's always late but then when he arrives, he gets stuff done. And that's definitely how this film's production schedule is proceeding. We are a little late, but the reason why we are late, and this is the honest to God's truth the reason we are late, is because we are all, and I include myself in this, we are very meticulously focused on making a movie that is just not one of the greatest superhero movies that we can possibly make, this movie is also going to be a gift to the fans. This movie is going to be a real pure offering to the fans of this material.
Of course "fans" of the Flash are a divided bunch, simply because there are so many Flashes to choose from. While Barry Allen is the original, the comics has seen a host of various other speedsters, some of them adopting the Flash monniker. On top of that, we currently have another Barry Allen on screen right now in the CW's TV series adaptation, Grant Gustin playing the character there. This is all par for the course though when it comes to The Flash, as traditionally in the comics his abilities allowed him to access any of the 52 alternate realities that comprise the DC Comics multiverse. We've already seen quite a bit of this concept explored in the CW show, but that's something that Ezra and co want to bring to the big screen.
We are talking about sparking a whole new universe, which is not just the DC multiverse, it's also, it's the Speedster multiverse. And the Speedsters are the ones who connect all of the disparate pieces. Because Marvel is a universe, just one world and all the same characters in it. DC is a multiverse. All these different stories with different realities, characters, and versions of characters, and the Speedsters are the ones who move through it all. They are like the connecting bridge between all these difference collaged parts.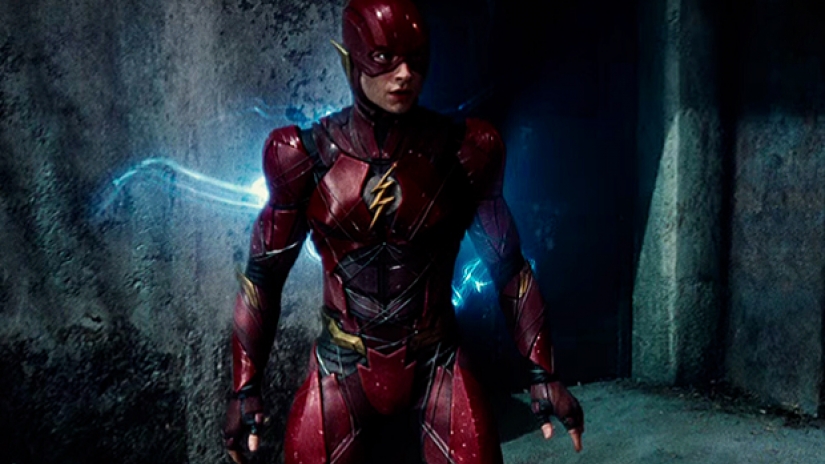 Back when Flashpoint was still on the cards, there was many a fan theory going around that the movie would have been used to merge the various TV and cinematic versions of the DC Comics characters out there. This doesn't just stop with Grant Gustin and the rest of CW's Arrowverse, but we could maybe see mentions of Todd Phillips' Joker movie, or the rather brilliant DC animated film series. It could all be made relevant.
Of course, recent comments from DC bigwigs have also made it clear that after the success of Wonder Woman and Aquaman, they rather want to focus on more standalone efforts instead of trying to force a connected universe. So who knows exactly what will happen here?
Last Updated: February 27, 2019