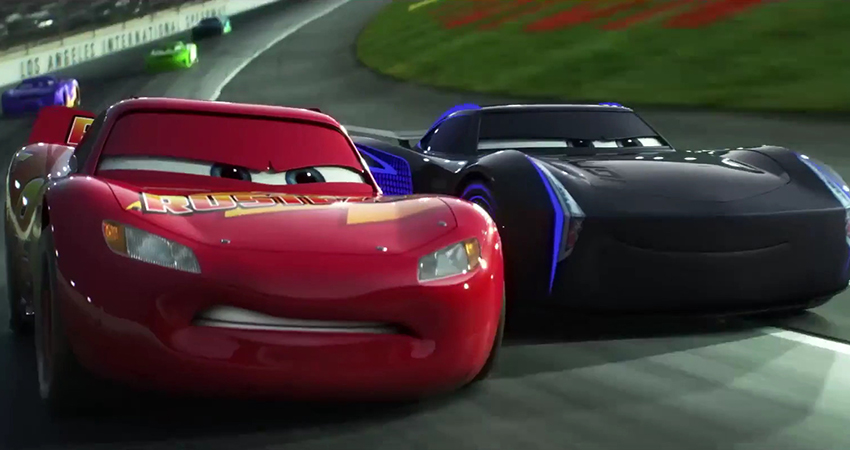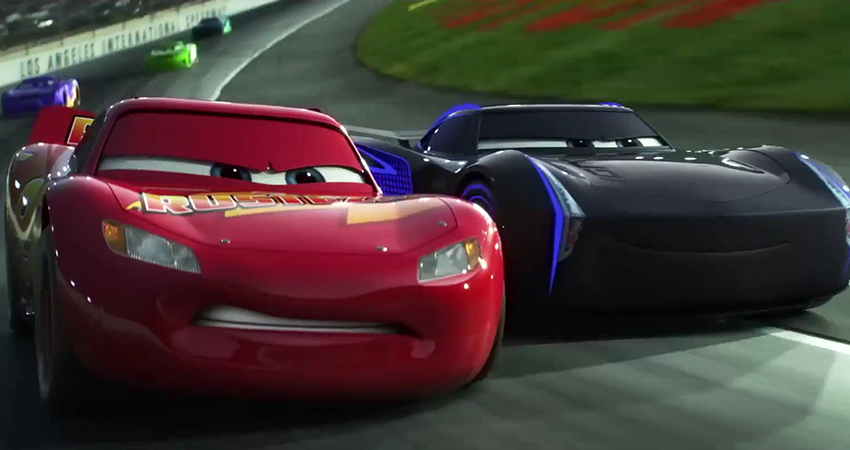 Movie trailers lie – we all know this (Oh hey, Suicide Squad, didn't see you standing there listening to Bohemian Rhapsody). And yet I can't stop myself from continuing to get excited for Pixar's Cars 3 thanks to its intense looking trailers. What's even more shocking about this is that it's Cars 3. Pixar makes incredible movies, but I don't think you will find many people who will defend the first film to be anything more than a way of selling Happy Meals to kids. And don't even get me started on Cars 2. No, really don't, because I haven't seen it and couldn't ever be bothered too.
I am definitely bothered to watch Cars 3 though, which the first previews showed to be way, way darker than the feature-length toys commercials the first two movies were (Parents, good luck with answering your kids when they ask if Lightning McQueen is dead after that horrific slow-mo crash). Now a new trailer has just been released, and while it still shows off some more of that unexpected maturity, it does also introduce some lively new characters and some genuine good laughs, the balance of which has always been a Pixar trademark. Also, there's Nathan Fillion. I probably should have led with that, because its damn well Nathan Fillion!
Cars 3 also features the voice talents of Owen Wilson, Armie Hammer, Larry the Cable Guy, Bonnie Hunt, Cheech Marin, Kerry Washington, Lea DeLaria, , Cristela Alonzo, Jeff Gordon, Richard Petty, Chase Elliott, Ryan Blaney, Daniel Suárez, and Bubba Wallace. It is scheduled for release on June 16, 2017. Here's the official synopsis:
Blindsided by a new generation of blazing-fast racers, the legendary Lightning McQueen is suddenly pushed out of the sport he loves. To get back in the game, he will need the help of an eager young race technician, Cruz Ramirez, with her own plan to win, plus inspiration from the late Fabulous Hudson Hornet and a few unexpected turns. Proving that #95 isn't through yet will test the heart of a champion on Piston Cup Racing's biggest stage!
Last Updated: May 12, 2017