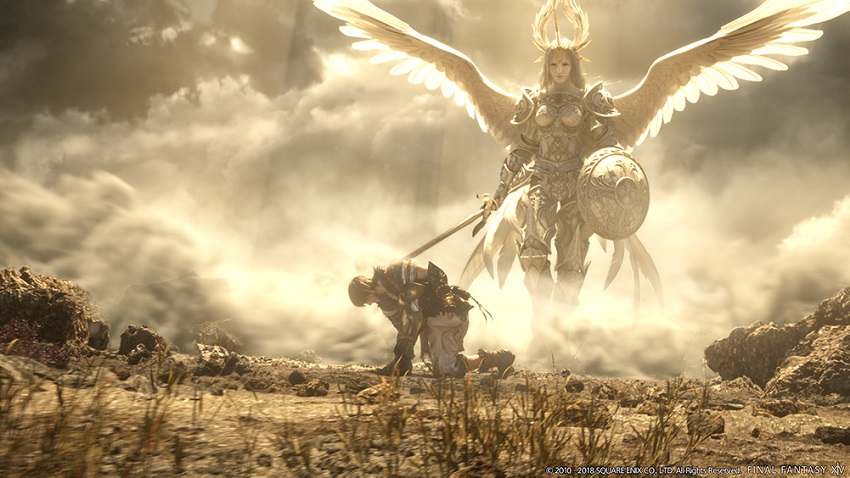 There's a lot of spirited debate about which Final Fantasy game is the best. Seeing as I've only ever played the so-called best one, i.e. Final Fantasy VIII, and I would've been bored out of my mind if it wasn't for hours spent playing Triple Triad, I'm going to assume lucky number XIII is really the best. Sigh.
The franchise made its first real foray onto the screen way back in 2001 when Columbia Pictures released the animated feature film Final Fantasy: The Spirits Within, which was directed by Final Fantasy creator Hironobu Sakaguchi and starred the voice talents of Ming-Na Wen, Donald Sutherland, Alex Baldwin, Ving Rhames, and more. As someone who knew nothing of the franchise back then, I really enjoyed the movie, and I'm pretty sure it's then drop-dead gorgeous animation will still hold up today. Unfortunately, it tanked at the box office, hard, only making back around $85 million on a ballooning budget of $137 million at the time. And that was pretty much where it ended except for a few game tie-in movies… until now that is.
Sony Pictures Television (via Collider) have just announced that, in partnership with Square Enix (Final Fantasy publishers) and Hivemind (who've worked on The Expanse and Netflix's upcoming adaption of The Witcher), they're going to produce a live-action series set in the world of Eorzea, the setting for Final Fantasy XIV: A Realm Reborn. Originally released in 2013, the MMORPG is still going strong with Square Enix reporting 16 million registered players and a third major expansion, Shadowbringers, due for release in the next few days.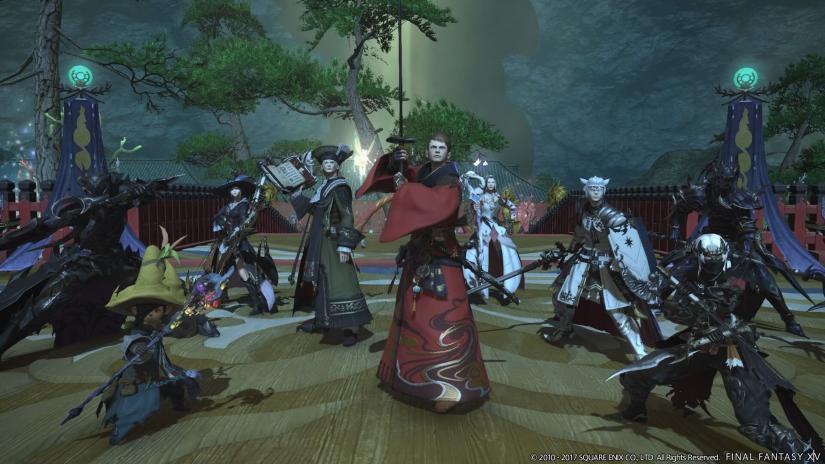 The show will tell an original tale set in the expansive world popularised by the game while still embracing many of the themes of the franchise, such as the conflict between magic and technology, and will also bring many of the quintessential creatures, characters, and characteristics to life. Relative newcomers Ben Lustig and Jake Thornton have been tapped as writers for the series.
As Sony Pictures' Chris Parnell said at the announcement:
"Final Fantasy XIV and Eorzea are the perfect gateway into Final Fantasy for longtime fans and newcomers alike. This show is about embracing and embodying all of the elements that have made the mythos such an endlessly captivating phenomenon, and it's an immense honor to be bringing all of Eorzea's iconic characters, settings, and concepts – including fan-favorites like Cid and, of course, the chocobos – to life for a television audience."
I'm curious to see what becomes of this, and I really hope they lean into the weird and wonderful world of Final Fantasy instead of trying to tone down its more over-the-top elements in order to make it more "relatable" – although how far they can go with that on an as-yet undisclosed TV budget is another thing. I'm also wary of the fact that an untested writing team has been picked with bringing the series to life, because you can bet the franchise's passionate fan base will comb through everything with a fine tooth comb.
Last Updated: July 1, 2019