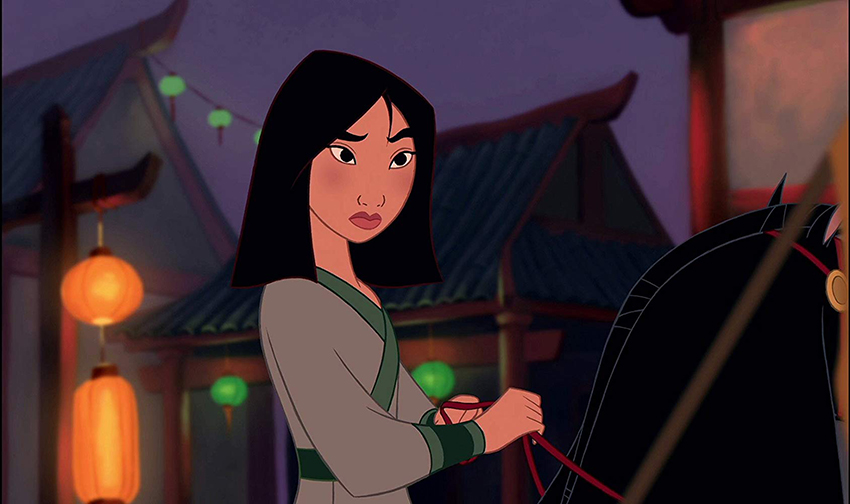 Disney's Christopher Robin is not doing well at the box office at the moment. While it's still fairly early, at this point it looks like it will join Pete the Dragon as a bit of a box office dud. Those are the only two films in Disney's plan to remake/update their classic animated properties with live-action versions that have stumbled though, as everything else has been a roaring success. And next on the list to try and keep up that run is Mulan.
The beloved 1998 animated musical adventure is based on the Chinese legend of the titular Mulan, a young woman who decides to take the armour of her ailing father and take his place in the army when the Emperor orders conscriptions to repel invading Huns. There was just the slight problem of females not being allowed in the army, forcing Mulan to disguise herself as a man in order to enlist. Hilarity – but also drama, romance, adventure, and personal discovery – ensued.
With this tale being one of China's most popular folktales, which is still taught in school curriculums today – not to mention with the controversy swirling around Hollywood's whitewashing of minority roles – Disney promised that for their updated live-action take they would keep the casting culturally appropriate. The animated original featured Ming-Na Wen as the voice of Mulan, while a combination of Chinese and non-Asian actors rounded out the cast. For this new film, Disney wanted a full Chinese cast, starting with Mulan herself, and after an exhaustive search that lasted a full year with over 1000 candidates, Chinese actress Liu Yifei (also known as Crystal Liu) was revealed to have won the part. And now we can finally see what she looks like!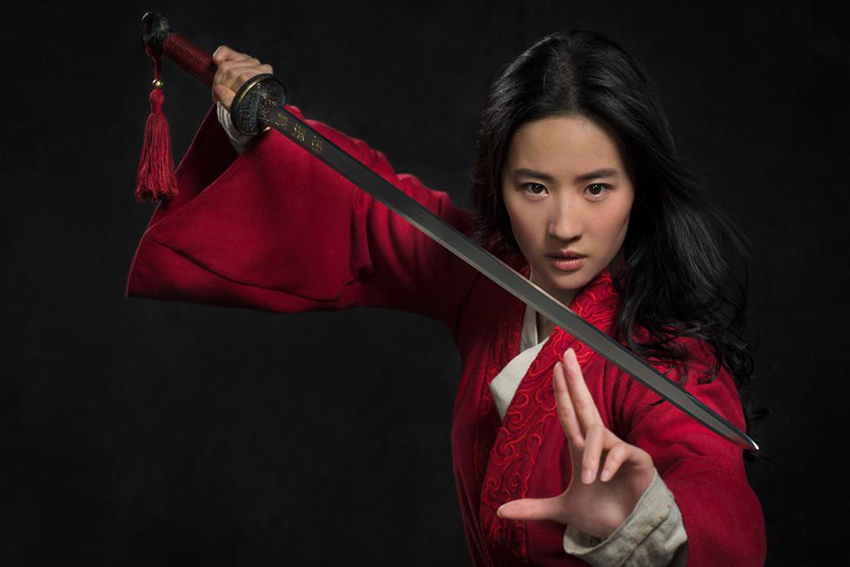 Disney revealed the first official production pic above showing Liu in costume as Mulan, albeit not while disguised as a man. Either way, there's no denying that they've definitely translated the look from the animated classic to live-action well. The pic was revealed as part of the announcement that production has begun on the film, with shooting taking place in China and New Zealand. The original animated film was nominated for an Oscar, two Golden Globes, and twelve Annie Awards taking home ten of the latter. That's quite a reputation to live up to, but luckily Disney tapped Niki Caro to direct and the Whale Rider filmmaker definitely knows a thing or two about winning awards.
As for the rest of the folks involved in this production, though we haven't gotten a look at them yet, the supporting cast features the likes of Jet Li as the Chinese Emperor, Donnie Yen as Mulan's mentor Commander Tung, Gong Li as a powerful witch, and Yoson An as Mulan's confidant/eventual love-interest Chen Honghui. Cheng Pei-pei, Tzi Ma, Ron Yuan, Utkarsh Ambudkar, Rosalind Chao, Nelson Lee and Chum Ehelepola round out the cast, though some fans may be disappointed to know that it appears that none of them are voicing Mushu, the fast-talking dragon voiced by Eddie Murphy in the original, as it's unclear at this point if the character is even in this latest version.
Mulan is scheduled for release on 27 March 2020.
Last Updated: August 14, 2018