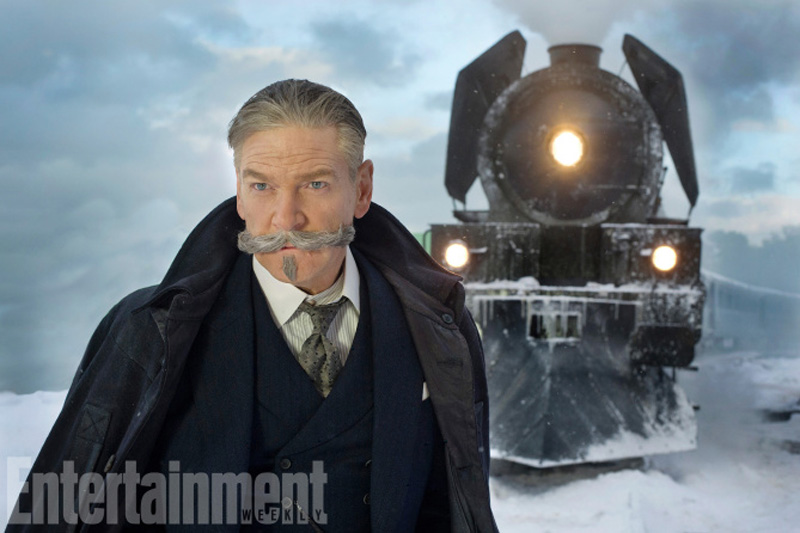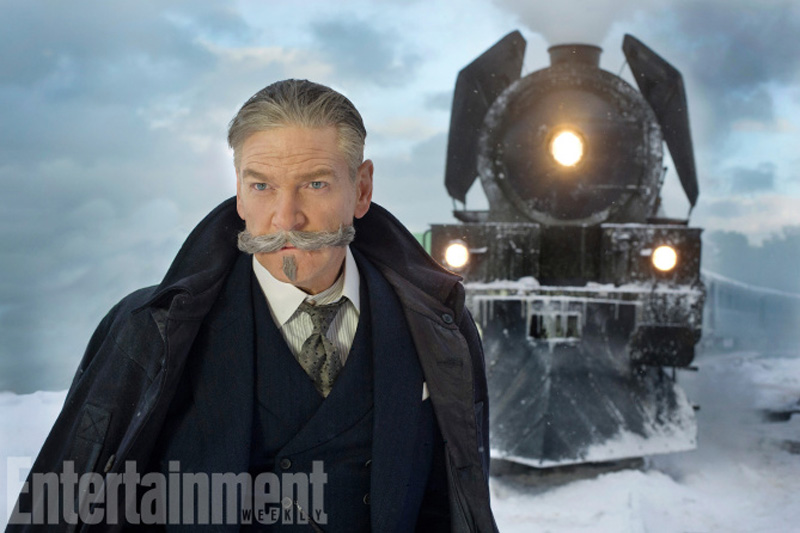 I've always been a sucker for a good whodunnit. Unfortunately, around these parts the "it" usually just involves bodily functions and the "who" is almost always Darryn (the savage puts baked beans in his burrito, what does he expect?!). Luckily one of the greatest whodunnits of all time is making a return to the big screen…For the fifth time!
Legendary mystery writer Agatha Christie's seminal detective novel Murder on the Orient Express was first published way back in 1934 to critical and public acclaim. Since then it has been adapted for just about every single entertainment medium, including four feature films, the most famous of which is Sidney Lumet's six-time Oscar nominated masterpiece in 1974. That film saw a young Albert Finney as Hercule Poirot, Christie's beloved Belgian detective creation who needs to solve the titular automotive homicide, which at first glance appears to be a perfect crime.
Lumet's film was a star-studded affair, and now 43 years later, Kenneth Branagh is following in his footsteps. Murder on the Orient Express – that's the new upcoming film – sees Branagh both directing and starring as Poirot, supported by a collection of cinematic talent that is simply daunting. And thanks to Entertainment Weekly, we finally get to have a look at them.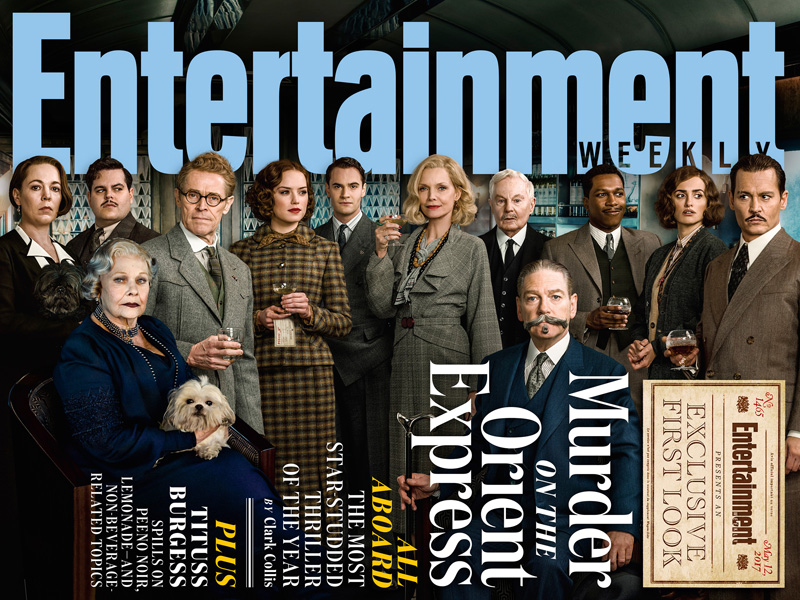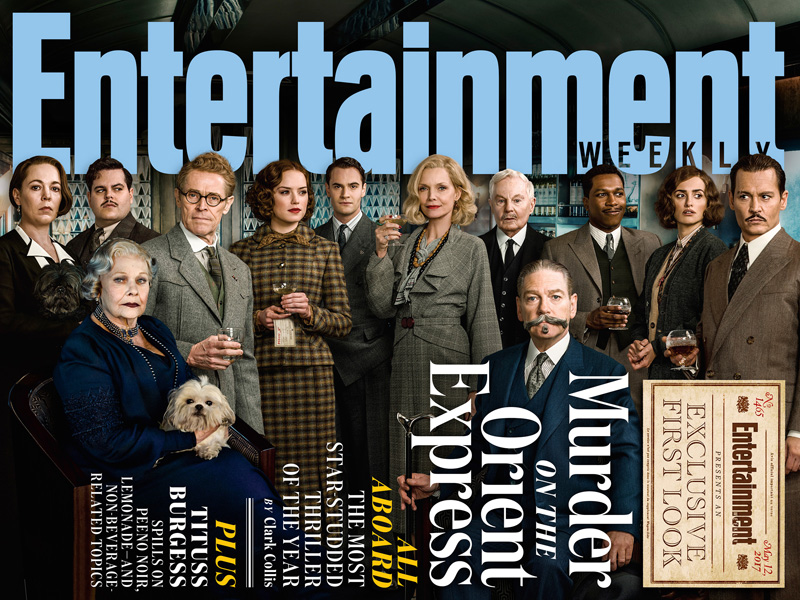 The movie will be the cover story in an upcoming issue of the film magazine, which has released the first images from the film, as well as individual character portraits of the entire cast. That cast is – deep breath here – Johnny Depp as Ratchett, Michelle Pfeiffer as Mrs. Hubbard, Daisy Ridley as Mary Debenham, Judi Dench as Princess Dragomiroff, Lucy Boynton as Countess Andrenyi, Tom Bateman as Bouc, Derek Jacobi as Masterman, Michael Peņa asMarquez, Josh Gad as Hector McQueen, Willem Dafoe as Mr. Hardman, Leslie Odom Jr. as Doctor Arbuthnot, and Penelope Cruz in an unknown role.
That is a massive collection of stage and screen icons, with a couple of shelves full of awards and accolades between them, and I can't wait to see them recreate this classic story. I've actually never read Christie's original novel, and it's been so long since I've seen Lumet's movie that I'm appreciably rusty on the details of exactly who did what. And I think I'm going to keep it that way until the movie releases, all the better to enjoy the mystery!
Michael Green (Blade Runner 2, American Gods) penned this latest adaptation, which is being produced by Ridley Scott and Simon Kinberg. It is scheduled for release on November 10, 2017. As a treat, check out this trailer for Lumet's famous 1974 version.
Last Updated: May 4, 2017