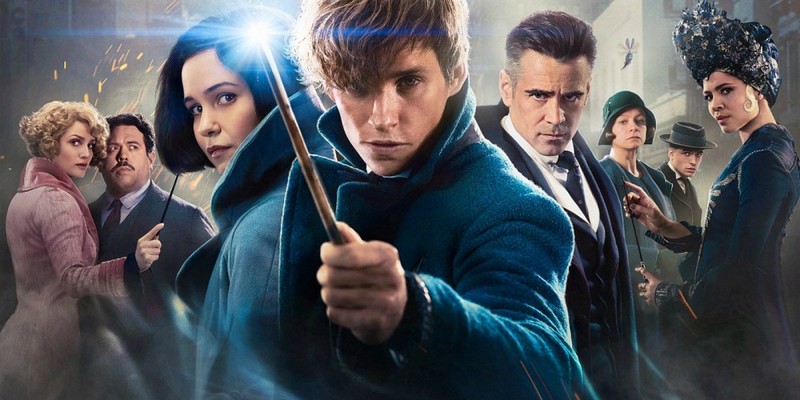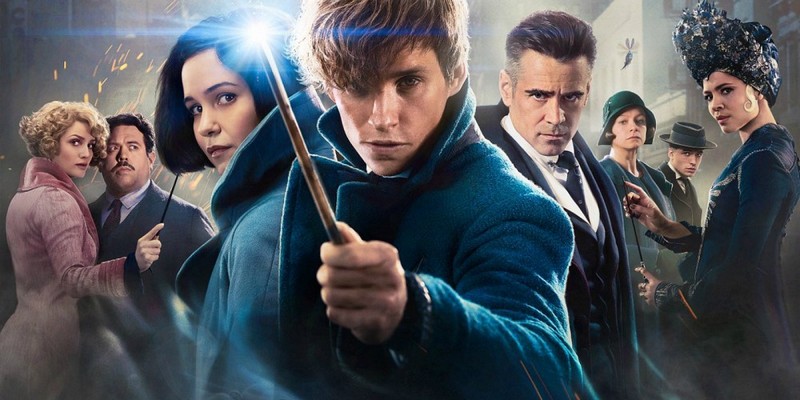 When the Harry Potter movie series ended in 2011, Warner Bros. lost their biggest franchise. But you don't just throw away something as lucrative as the magical world of Harry Potter. Enter JK Rowling, the incredible author of the original books, who then penned the script for a new film series set in the Harry Potter universe but decades before The Boy Who Lived actually, y'know, lived. And just like that, Warner Bros was back to "Accio, money!" as November 2016's Fantastic Beasts and Where to Find Them went on to make $814 million worldwide at the box office.
That's the type of bank that warrants a quick turn around, which is exactly what's happening as the still untitled Fantastic Beasts and Where To Find Them 2 started shooting in London this Monday past. Deadline and ComingSoon bring the news of the commencement of principal photography but also gives us our first official details on the sequel's story, which picks up after Eddie Redmayne's bumbling magizoologist Newt Scamander exposed Colin Farrell's Auror Percival Graves to actually be none other than fugitive dark wizard Gellert Grindelwald, played by an even nuttier than usual looking Johnny Depp. And as was recently announced to much fanfare, this time around we will also see Jude Law as the young Albus Dumbledore.
[The sequel] opens in 1927, a few months after Newt helped to unveil and capture the infamous dark wizard Gellert Grindelwald. However, as he promised he would, Grindelwald has made a dramatic escape and has been gathering more followers to his cause—elevating wizards above all non-magical beings. The only one who might be able to stop him is the wizard he once called his dearest friend, Albus Dumbledore. But Dumbledore will need help from the wizard who had thwarted Grindelwald once before, his former student Newt Scamander. The adventure reunites Newt with Tina (Katherine Waterston), Queenie (Alison Sudol) and Jacob (Dan Fogler), but his mission will also test their loyalties as they face new perils in an increasingly dangerous and divided wizarding world.

The film expands the wizarding world, moving from New York to London and on to Paris. There are also some surprising nods to the Harry Potter stories that will delight fans of the books and film series.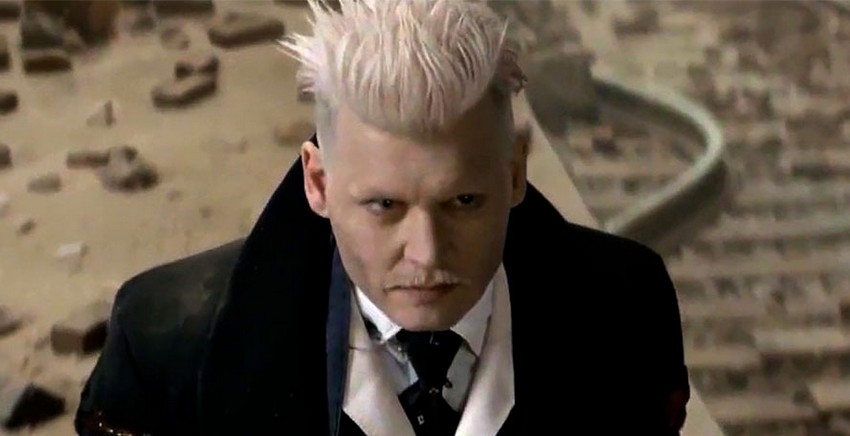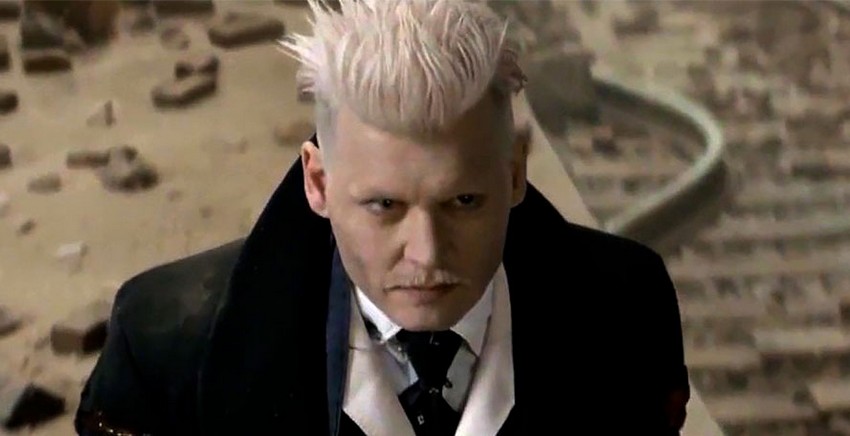 Those "nods to the Harry Potter series" will more than likely have to do with Law's Dumbledore, as it's been well established in the Harry Potter lore that before his days as the legendary headmaster of Hogwarts, Dumbledore was the childhood best friend of Grindelwald before the pair had a falling out during a duel that killed Dumbledore's sister. Oh and then there's also the little matter of Rowling herself confirming that Dumbledore was actually gay and had an unrequited love for Grindelwald. Will be interesting to see if they address that in the movie.
The sequel will also see a pair of unexpected returns in the form of Dan Fogler as no-maj Jacob, who we last saw having his memories of his magical escapades with Newt wiped; and Ezra Miller's Credence, the powerful but troubled youth that was at the centre of Grindelwald's plan. Joining them will be "Zoë Kravitz [as] Leta Lestrange, who was glimpsed in a photo as a woman from Newt's past; Callum Turner is the famed Theseus Scamander, a war hero and Auror, who also happens to be Newt's older brother; and Claudia Kim plays a young woman we first meet as a featured attraction at a wizarding circus". Also in the cast are " William Nadylam as a wizard named Yusuf Kama; Ingvar Sigurdsson as a bounty hunter named Grimmson; Ólafur Darri Ólafsson as Skender, who runs the wizarding circus; and Kevin Guthrie as Abernathy, whom we met as Tina and Queenie's boss at MACUSA (Magical Congress of the USA)."
The JK Rowling scripted Fantastic Beasts and Where To Find Them 2 – or whatever it will end up being called – is scheduled for release on November 16, 2018. Director David Yates will return to helm it and the rest of the planned five-film series. Yates also helmed the last four entries in the Harry Potter film series.
Last Updated: July 5, 2017