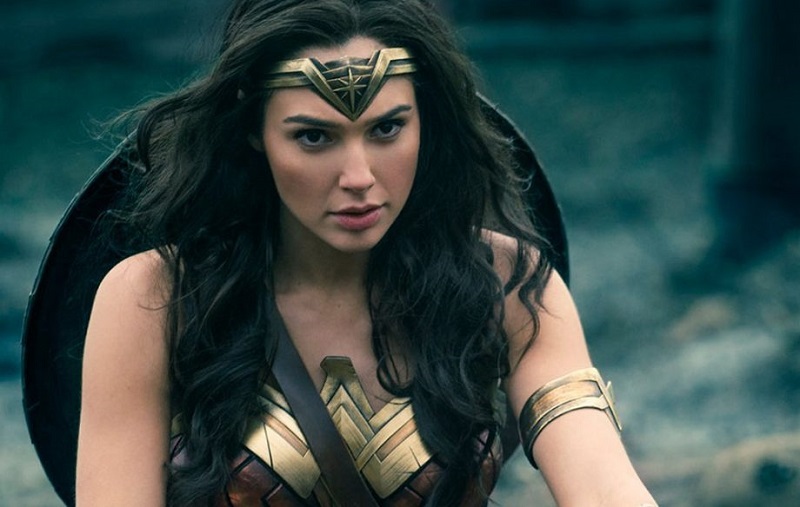 Wonder Woman 1984 – and yes, that is the official title and the year the sequel is set in, as per a recent press release straight from Warner Bros. – is currently in production. With a barely a day's worth of shooting done, director Patty Jenkins had already dropped the first big bomb from the sequel as it was revealed last week that Chris Pine will somehow be reprising his role of WW1 soldier/Wonder Woman love interest Steve Trevor despite coming down with a bad case of death more than 80 years before the events of the upcoming film.
This week, we have nothing quite as jaw-dropping as that revelation, but we do have something really neat if you're a Gal Gadot fan (and who isn't?). The actress has revealed a duo of new official images from Wonder Woman 1984 via her Twitter page that gives us our first look at her demigod heroine in the upcoming film.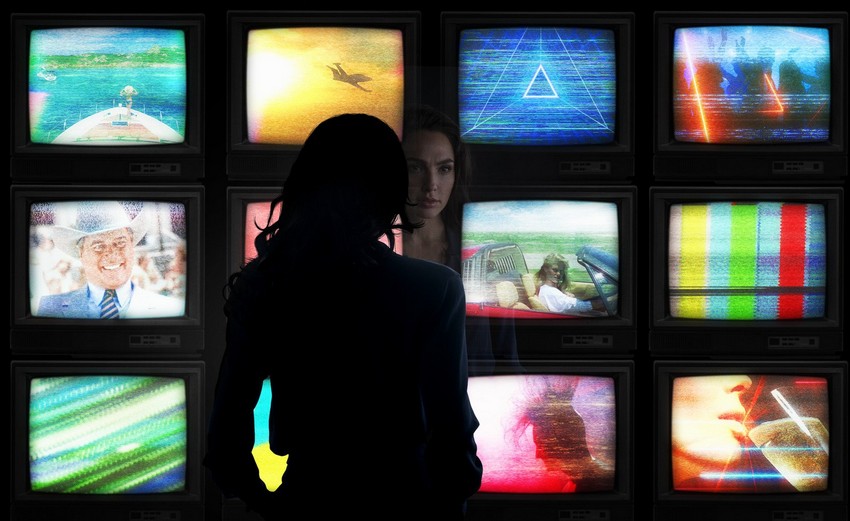 The first pic shows Gadot's Diana Prince in her civilian garb/identity standing in front of a bank of TV's showing snippets of the pop culture prevalent in the 80s era in which this film is set. We have everything here from Dallas to a VCR test pattern, so it's sure to evoke some serious nostalgia.
The second pic is the money shot here though, as it shows Gadot in her full Wonder Woman costume. As far as I can see, there's nothing different about this costume than the one worn in the first film, though the colours do seem to pop more. I have been informed by my wife though that Gadot also has more of an 80s-inspired curl in her hair here, and I will just accept that judgement since this is really not my area of expertise.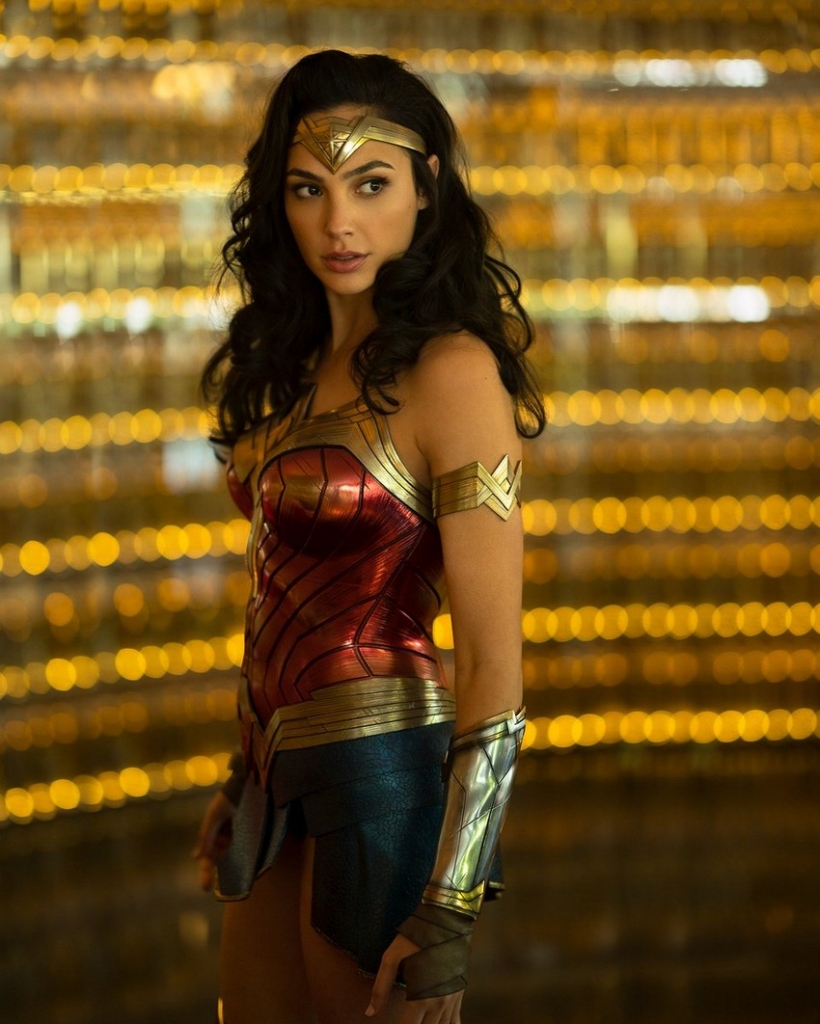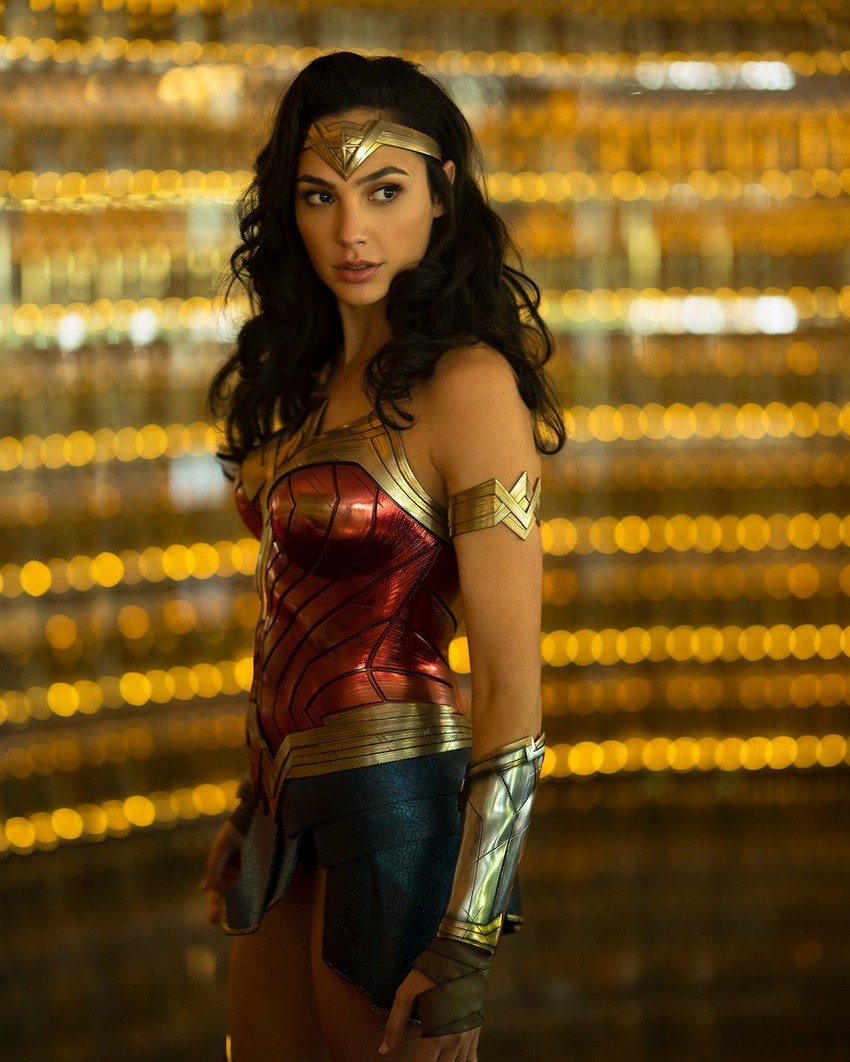 Apparently, Kristen Wiig, who is playing the villain Cheetah in this film, is already well underway in filming her scenes, so hopefully we can get a look at her as well. There have been some rumours going around that Cheetah is not the primary villain in the film – which makes sense given the disparate levels in power between Cheetah and Wonder Woman – but that a secondary force is pulling the strings. Maybe this is the recently cast Pedro Pascal's secret role? Also, if this Big Bad is perhaps godlike in ability, could they perhaps also not just have revived the actual Steve Trevor is some twisted plan to get back at Wonder Woman for something?
Hopefully, we'll get some answers from Comic-Con next month, as Wonder Woman 1984 is only set to hit theatres on November 1, 2019.
Last Updated: June 18, 2018