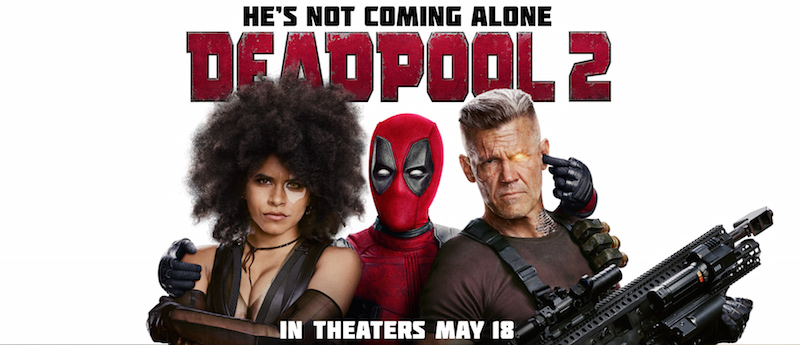 Based on its first two weeks at the Box Office, it looks like Marvel's Avengers: Infinity War is practically unstoppable. The world's biggest ever superhero movie is certainly living up to its name and not only wowing audiences, but allowing Disney and Marvel to have a licence to print money.
Much of the reason for this is not just the fact that the film is excellent, but also because most other studios have been wise enough not to try and compete with the movie too much and so its streak at mopping up the box office should continue for at least one more week.
However, after this week that stream may possibly be over as unlike with Black Panther where Marvel could own the box office number one spot for a few more weeks due to lack of competition, this time Marvel has a big film to finally compete with. Itself. Well, kind of, because 20th Century Fox's Deadpool 2 will be hitting the big screen next weekend.
The "merc with a mouth" while unlikely to compete with Infinity War on sheer scale, does have a fan base and even if its R-rating limits its audience size, I have a feeling it is still going to offer up some stiff competition to that giant behemoth. Especially if these early reactions from people who have seen it are anything to go by.  Reviews for the film are still embargoed till next week, but a select few journalists have been able to see the movie early and it appears they love it: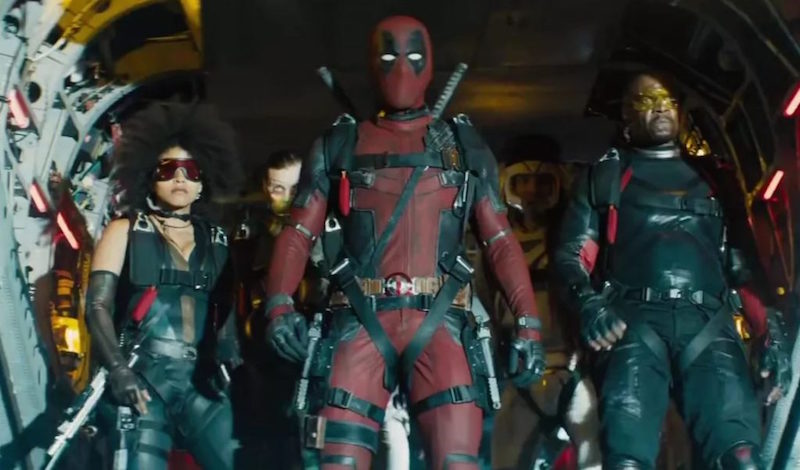 So I liked #Deadpool2 more than the first movie. I think it's more ambitious, and it pays off. There's plenty of humor, action & drama — and the movie balances it well. Cable & Domino are standouts (I love them ? and I can't wait for #XForce). Plus there are some FUN surprises

— Molly Freeman (@mollyrockit) May 10, 2018
With that said, #Deadpool2 makes a narrative choice that is Not Great™️ and I will talk more about that after the movie's out. Also there is more [Spoiler?] in this movie than I was hoping but less than I expected ¯\_(ツ)_/¯

— Molly Freeman (@mollyrockit) May 10, 2018
So, #DEADPOOL2 is the perfect sequel. Doubles down on everything that fans love about the original, and fixes some of that film's issues. Huge, huge laughs that play the audience like a fiddle. @VancityReynolds destroys as Wade. Great action, fantastic comic nods. A killer ride! pic.twitter.com/KaM8gUT2Jf

— Sean O'Connell (@Sean_OConnell) May 10, 2018
Deadpool 2 is better than Infinity War?

— alex (@alex_abads) May 10, 2018
#Deadpool2: I'll say this, it earns the hell out of that R rating. And the cameos. And the post-credit scenes.

— Kate Erbland (@katerbland) May 10, 2018
I liked DEADPOOL 2 more than the first one (which I wasn't a huge fan of). Slow to start but all the stuff with X-Force and Cable (and Peter!) works surprisingly well.

— Matt Singer (@mattsinger) May 10, 2018
#Deadpool2 is no doubt the most violent major release since Kill Bill Volume 1. It's also funnier than the first and has me genuinely excited for a sequel. Oh and it features a ton of Canada jokes, so of course I loved it.

— Nigel M. Smith (@nigelmfs) May 10, 2018
The first Deadpool was already one of the most loved non-Marvel superhero movies of all time and so calling the film even better than the original is high praise indeed. In fact, one person felt it was even better than Infinity War, which is incredibly bold statement to make. It also appears that you should cool off on the soda when watching the movie because you are going to want to stay all the way to the end of the movie for what is being teased to be the most epic post credit scene ever.
After news earlier this year that the production was in trouble because the film needed to add some extensive reshoots, it's good to know that those fears were completely unfounded and it appears the film is a massive success, featuring everything people loved from the first Deadpool movie and more. Now if it can replicate that critical praise with box office success against he biggest film in history – well then that would be an incredible achievement.
Deadpool 2 opens up in cinemas next Friday May, 18. If you haven't already, I suggest you start booking tickets now.
Last Updated: May 11, 2018