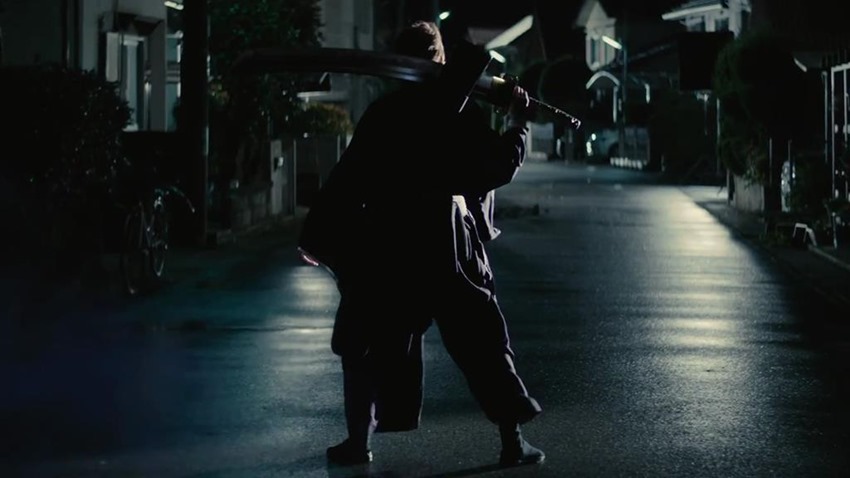 There's going to be a live-action Bleach movie. Wait. WAIT…THEY'RE MAKING A BLEACH MOVIE FOR REALS!? In the most shocking news since my parents tearfully admitted that I wasn't adopted, comes this little revelation that Japan really likes adapting manga into big budget films lately. After the likes of Ruroini Kenshin and Jojo's Bizarre Adventure, one other iconic Shonen manga is getting the live-action treatment: Bleach.
Here's a brief trailer for it, which is so sweet on the Shinigami and Zanpakuto action. Plus I swear they've sampled some music from Disturbed for it:
Bleach may have ended its manga run a while back, but it's still one of the most stylish series to ever grace the printed page. Starring one Ichigo Kurosaki, the series originally dealt with the high-schooler finding himself thrust into the world of the afterlife as his apparently stolen soul reaper powers allowed him to keep his town safe from all manner of demons running amok, known as Hollows.
Heavy on the action, Ichigo's primary means of offense came in the form of a sword formed from his very own soul. A sword that hid tremendous power and abilities as the series continued and got absurdly weird in terms of escalation and story. I still dig it. The actor under the orange wig for the live-action film? That's Sota Fukushi, who'll be wielding the massive sword that Ichigo originally manifested in the first few volumes of the manga. Don't worry, that blade would eventually become more manageable.
I've said it before and I'll say it again: It's amazing how Japanese comic book movies pay an incredible amount of attention to the original source material on a visual level, rarely taking liberties with the design of the characters when translated to the big screen. The Bleach movie drops later this year in Japan, presumably with someone yelling that they'd like some extra butter and BANKAI on their popcorn.
Last Updated: July 7, 2017