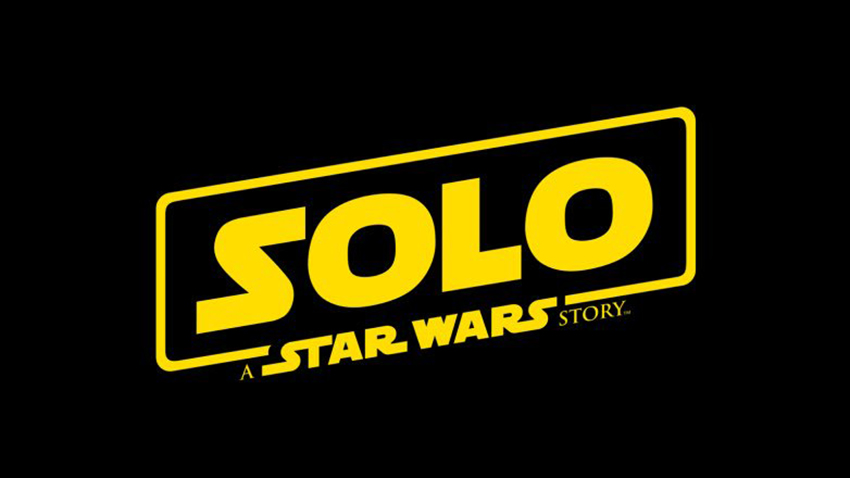 Look, I know that whatever I write here is superfluous because you're probably not going to read it anyway. No, you're here for what's below all this useless text. Understandable because after a year of nothing but reports about production issues – Lucasfilm President Kathleen Kennedy famously firing the directing duo of Phil Lord and Chris Miller for not sticking to the studio's vision despite most of the movie already being done, and then tapping veteran Ron Howard to reshoot and wrap up – we FINALLY have a look at something from the upcoming Han Solo movie!
So without further ado, here is the much-anticipated 45-second long first teaser trailer for Solo: A Star Wars Story which aired during the Super Bowl a few hours ago!
Board the Millennium Falcon and journey to a galaxy far, far away in Solo: A Star Wars Story, an all-new adventure with the most beloved scoundrel in the galaxy. Through a series of daring escapades deep within a dark and dangerous criminal underworld, Han Solo meets his mighty future copilot Chewbacca and encounters the notorious gambler Lando Calrissian, in a journey that will set the course of one of the Star Wars saga's most unlikely heroes.
Well, damn! I do like the look of that! And I really do mean the look, as just based on these few shots Solo is looking gorgeous. And I know they used different cinematographers, but is it just me or is there a huge similarity in colour palette and lighting to Rogue One here? I know I'm pulling from just a few shots, but could it be that Lucasfilm are giving all the standalone films in between the main saga chapters a similar veneer?
As for those few shots, we get finally to see some characters! First, there's Emilia Clarke's mysterious character, who we still don't even know the name of. Next there's Woody Harrelson floppy-haired Becket, another new character being introduced into the mythology as a career criminal who becomes a mentor to Han He'll be doing a bit more than just mentoring though, as I've checked it frame for frame, and yes that's him engaged a blaster duel on top of that speeding train with that weirdly armoured character. We've previously seen leaked set pics of Donald Glover as a young Lando Calrissian (the role originated by Billy Dee Williams in Empire Strikes Back), but now we can finally check him out officially and he certainly looks cool.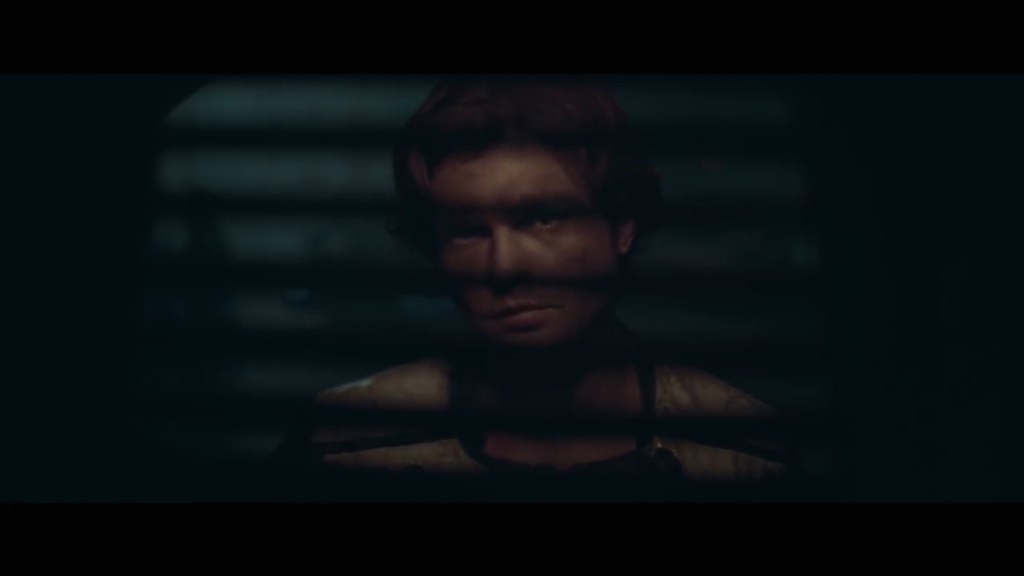 But then we get to the man – or is that Han? – himself, and those cheeky buggers at Lucasfilm give us just a short shadowy tease of Alden Ehrenreich as the young version of Han Solo, the much-beloved scoundrel and scruffy-looking nerf herder famously originated by Harrison Ford back in the Original Trilogy. It's a very, very brief shot, but I'll be damned if Ehrenreich doesn't actually have a decent resemblance to a young Ford here. But for me, fidelity to looks are going to be secondary, as it's all about nailing that Han Solo charm and swagger. That's going to be the real test which we unfortunately can't see here.
If you were worried though that you would have to wait another eternity to actually see, well I have some great news for you. Originally, early in last week it was reported that Disney and Lucasfilm were in fact not going to show anything for Solo during the Super Bowl, but instead a trailer would premiere on Good Morning America the next day. However, just hours before Super Bowl kicked off, word hit the web – thanks to Making Star Wars' Jason Ward – that Disney/Lucasfilm were in fact trying to pull a fast one and it would show off the short teaser you just watched after all.
I hope everyone is ready for 45 seconds of bliss today. #ThatsWhatSheSaid pic.twitter.com/Ebedi1YZZr

— Jason Ward (@MakingStarWars) February 4, 2018
As for Good Morning America? It seems that they're getting a full, much longer trailer, which means that more Solo: A Star Wars Story goodness is just hours away now. Good Morning America will air in the US around 14:00 our time, and you can be sure we'll be bringing you something the moment the trailer drops.
Solo: A Star Wars Story also stars Emilia Clarke, Thandie Newton, Paul Bettany, and Phoebe Waller-Bridge. It is scheduled for release on 25 May 2018
Last Updated: February 5, 2018