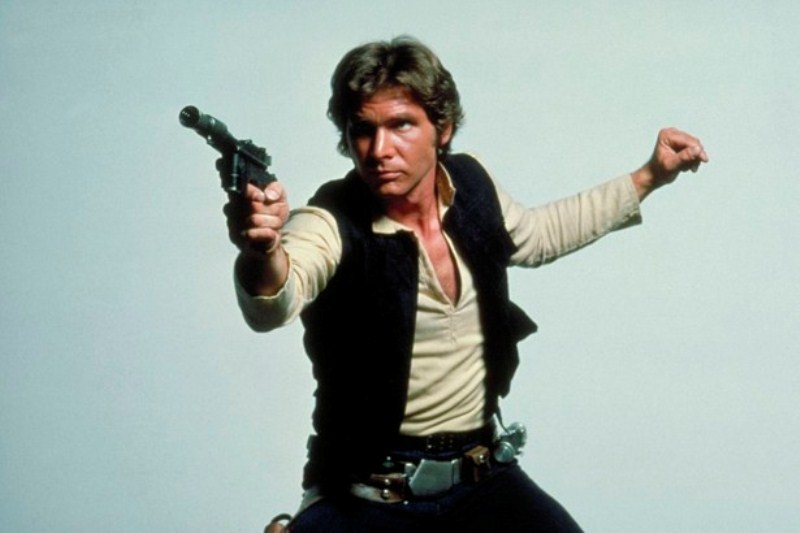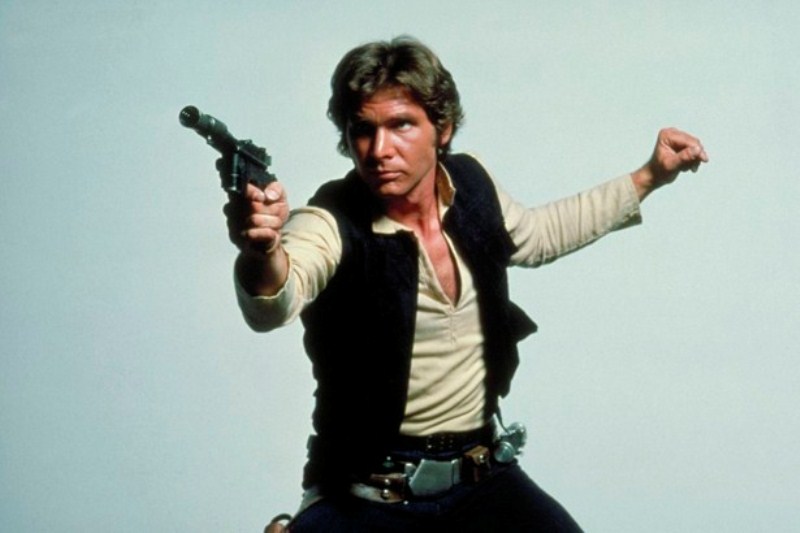 It's been quite a few days for any Star Wars fans following the production of the upcoming young Han Solo prequel film. Despite already being a number of months into shooting (not to mention more than a year's worth of pre-production), the next Star Wars standalone film lost its directing duo of Phil Lord and Chris Miller on Tuesday. At the time, the split appeared to be an amicable one, citing the oft used "creative differences" about the direction of the film between the young filmmakers and production studio Lucasfilm.
However, subsequent reports painted a different picture, one that claimed that Lord and Miller didn't leave the production, but were instead fired due to months of not seeing eye to eye with Lucasfilm boss Kathleen Kennedy as well as a number of Star Wars franchise veterans. With production at this late stage of the game, and with reshoots and pick-ups already pencilled in, Lucasfilm needed to find a replacement real quick. Buzz immediately popped up around certain eligible contenders and for once it seems that the grapevine was not wrong.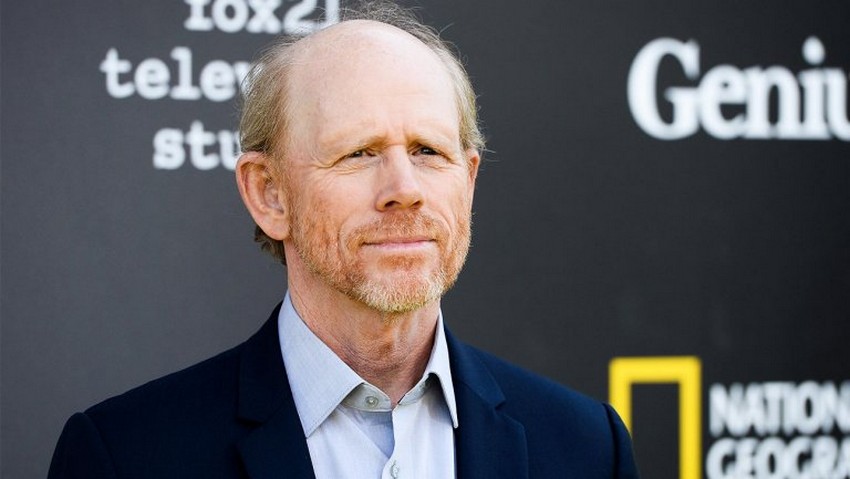 THR is reporting that just as several Hollywood sources claimed him to be the frontrunner, Ron Howard has indeed agreed to step in and take over directing duties on the still untitled Han Solo movie (maybe he can even do something about that, because I'm getting real tired of typing "still untitled Han Solo movie"). There's been no official confirmation of Howard's appointment from Lucasfilm themselves yet, but THR's sources claim that this formality should arrive tomorrow (we'll update this story accordingly when that happens).
As I indicated yesterday, Howard's filmography speaks for itself. He's a true veteran of Hollywood who started off as an actor in classic 1970s American sitcom Happy Days, as well as appearing in Star Wars creator George Lucas' debut feature film American Grafitti alongside Harrison Ford, before transitioning into a seasoned filmmaker himself. He's won two Oscars and a Golden Globe and had his movies nominated for many more. Movies that include Apollo 13, A Beautiful Mind, Rush, Cocoon, Splash, Frost/Nixon, and of course the cult favourite fantasy flick Willow, which he directed for George Lucas. That's not the extent of his connection to Lucas though, as the Star Wars creator actually wanted him to direct 1999's Episode I: The Phantom Menace, though he turned it down at the time.
All that being said though, I can't help but think the Han Solo movie is taking a step backwards here. Lord and Miller have an incredible knack for finding the shine in projects where none appear to exist. All four films they've helmed – Cloudy With a Chance of Meatballs, 21 & 22 Jump Street and The LEGO Movie – have been hits with both audiences and critics alike and all were stuffed with fresh ideas. In short, them helming a Han Solo film was exciting. Howard, on the other hand, is a safe choice (Well, based on the Da Vinci Code trilogy with Tom Hanks, as well as some of his other underperforming later work, he may not even be that safe).
The still untitled Han Solo movie (damn it!) is still set to shoot for another three-and-a-half weeks, with another five weeks built into the schedule to allow for any reshoots. I seriously doubt that's enough time for Howard to completely change the look and feel of the movie already imparted to it by Lord and Miller, but I also doubt he will be doing more than just getting this one out the gate with as little as drama as possible.
UPDATE: Howard's appointment as director has been made official with Kathleen Kennedy issuing this statement on StarWars.com.
At Lucasfilm, we believe the highest goal of each film is to delight, carrying forward the spirit of the saga that George Lucas began forty years ago. With that in mind, we're thrilled to announce that Ron Howard will step in to direct the untitled Han Solo film. We have a wonderful script, an incredible cast and crew, and the absolute commitment to make a great movie. Filming will resume the

10th of July

.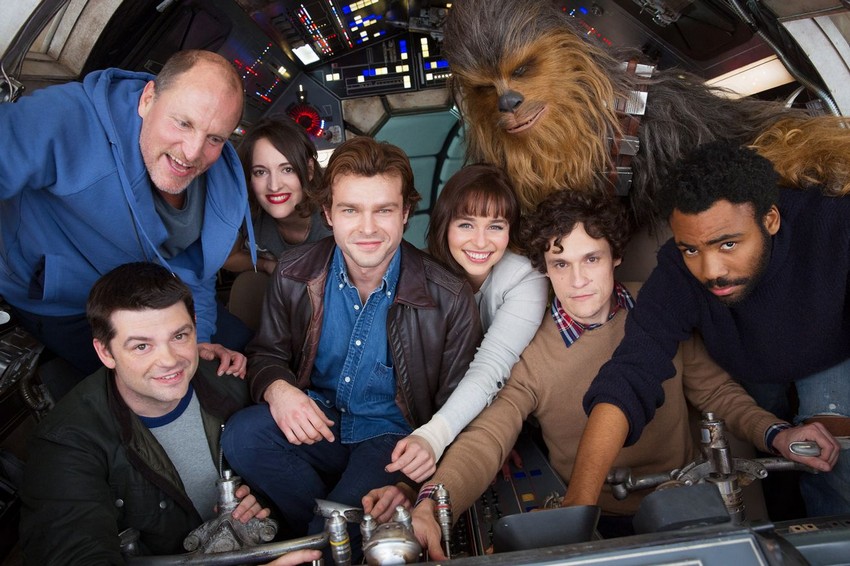 Meanwhile, EW has revealed further details about exactly what led to the strained relationship and eventual breakup between Lucasfilm and Lord and Miller. It seems like the duo were trying to force the tone of the film more into their comedic, off the wall style.
Several sources close to the movie and others close to the directors tell EW that ever since filming began back in February, Lord and Miller, who are known primarily for wry, self-referential comedies like 21 Jump Street and the pilot episodes for Brooklyn 99 and Last Man on Earth, began steering the Han Solo movie more into the genre of laughs than space fantasy.

Apparently, the split was a subtle one that became magnified over time: Lucasfilm and producer Kennedy believed Lord and Miller were hired to add a comedic touch; Lord and Miller believed they were hired to make a comedy.

As usual with stories like this, not all sources agree. Another individual close to the movie says it wasn't a question about how much comedy would be in the film. The consensus [from sources], however, is that the filmmakers were encouraging significant improvisation from the actors, which some at Lucasfilm believed was shifting the story off course.

But others on the project say they pushed too far. It wasn't just a question of tone. The variations added up to significantly change the story. They may have been brought aboard to give young Han Solo a wiseacre vibe and an irreverent style, but Lucasfilm still felt the directors had a responsibility to tell the story as written.

When dailies began rolling in featuring improvisation from the actors and new ideas from the directors that significantly parted ways with the script, the relationship with the home office at Lucasfilm became fraught. As principal photography for the movie approached its end, it became clear that the filmmakers and producers did not share the same vision for some critical scenes. Reshoots were always possible (they are factored into almost every major film these days, and each new Star Wars project has undergone them), but as Lord and Miller dug in, refusing to compromise on what they saw as best for the film, the partnership went from strained to fractured. If they wouldn't do the scenes as Lucasfilm and Kennedy wanted them now, why would they do them that way during reshoots?"
Last Updated: June 22, 2017