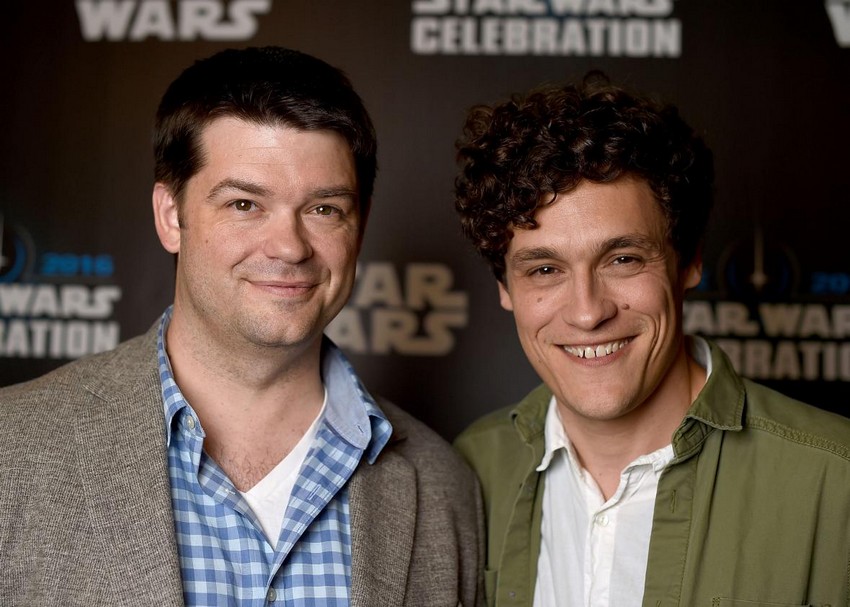 Yesterday, the rather surprising news broke that Phil Lord and Chris Miller were exiting the still untitled Han Solo spinoff film. The Star Wars movie had already been in production since February with a full cast already shooting in front of the cameras, so to have the directors drop out at this point due to "creative differences" was a really unexpected turn of events.
Rumblings of what the actual reasons were for their untimely exits sped around the internet faster than the Millennium Falcon could do the Kessell Run. And based on a report from Variety, said exits were not, in fact, mutual as original reports suggested, but rather the two young filmmakers were actually fired after bumping heads with Lucasfilm President Kathleen Kennedy.
When it comes to the Star Wars films, Lucasfilm are famous for running a very tight ship, and according to Variety's sources "Miller and Lord were stunned to find that they were not being granted freedom to run the production in the manner that they were accustomed to". This resulted in "months of conflict" with Kennedy, as well as other members of the Lucasfilm family, including veteran screenwriter Lawrence Kasdan who co-scripted Empire Strikes Back, Return of the Jedi, The Force Awakens and this Han Solo film which tells of the young days of the famed Corellian smuggler.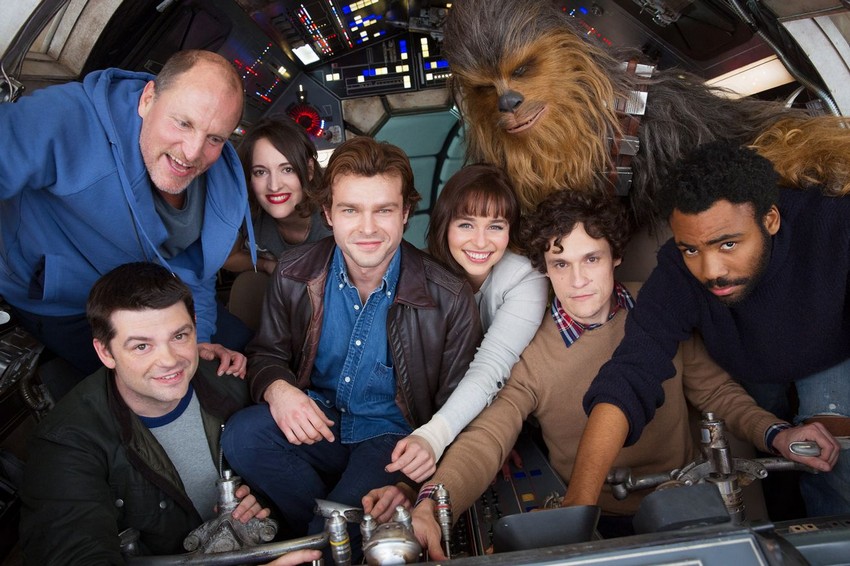 Miller and Lord were hired off the back of a hot streak that saw them turning seemingly ridiculous concepts like The LEGO Movie and the 21 Jump Street reboot into critically lauded box office smash hits. It was that exciting vision and creativity that saw them hired by Lucasfilm. However, according to Variety's sources, Kennedy did not approve of the duo's filmmaking approach, which seemed to be a lot more relaxed and off the cuff, instead of the rigid, well-oiled machine that the Star Wars franchise has become.
With the exception of The Force Awakens' JJ Abrams, other directors lined up for the subsequent new Star Wars films – Gareth Edwards, Rian Johnson, Colin Trevorow – all either come from indie backgrounds or only have one other studio movie under their belts. Miller and Lord, though, had already been working in the big budget studio blockbuster system for years, and reportedly thought that with their street cred they would be able to do things their way. Apparently not.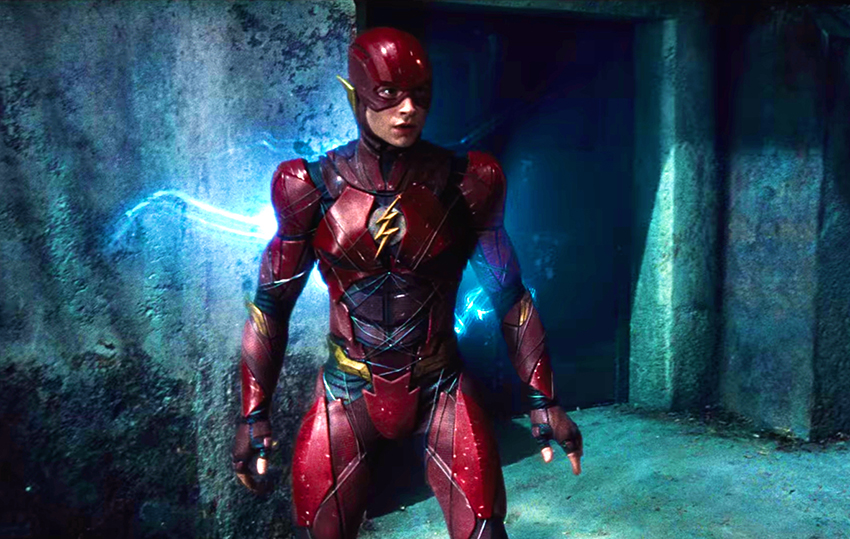 There's another wrinkle in this story though, as new revelations indicate that Miller and Lord might actually have been considering doing some moonlighting over on the Warner Bros. studio lot as well. With their previous working relationship with the studio, it was no surprise WB had originally brought them on to pen the script of its planned The Flash feature film, which is to be part of its DC Comics universe. Miller and Lord took themselves out of the running for the director's chair as well quite early on in that production though, citing their busy schedule – i.e. making a Star Wars movie – as the reason.
That left WB to tap the untested Seth Grahame-Smith to take the reins, however he also bailed on the project shortly thereafter. Dope director Rick Famuyiwa took over from him… only for him to also exit, leaving the production in limbo. The grapevine has since been rife with rumours of who WB could be considering to helm The Flash. Well, it appears that Lord and Miller may have popped up on their radar again.
That's according to TheWrap who claim that the filmmaking pair met with the studio during some production hiatus on Han Solo, with the intention of discussing them possibly taking over the directing reins of The Flash. As the publication noted, it is unclear if they were already considering an exit from Han Solo at this point or just playing the entire field. There's also no word on whether these talks were successful or not, or whether their departure from the Star Wars spinoff now opened them up to this production.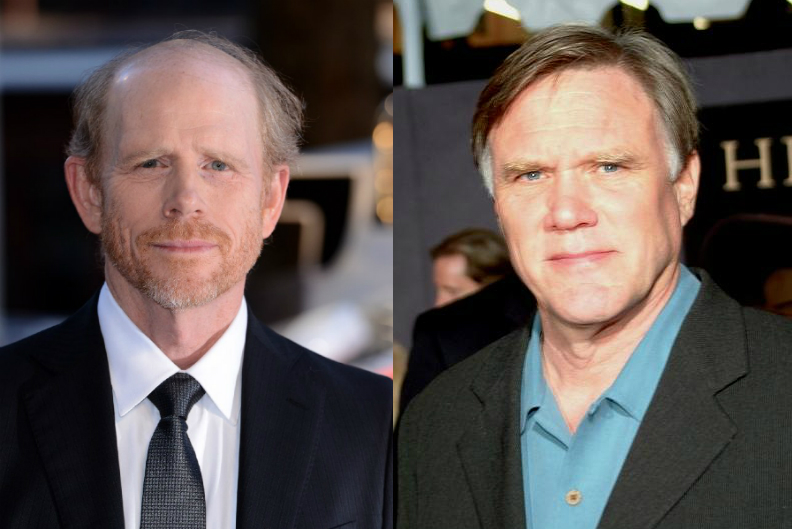 As for the replacement director on Han Solo, Kennedy has said that an announcement will be made soon. A recent report from THR indicates that Lucasfilm may be already talking to a couple of veteran directors to step in, but nothing has been finalized yet. Leading this alleged shortlist is Ron Howard (Apollo 13, A Beautiful Mind, Willow) and Joe Johnston (The Rocketeer, Captain America: The First Avenger, Jumanji), with some even claiming that Kasdan himself might go behind the camera, though the publication does point out that the latter would be difficult due to Directors Guild of America restrictions.
As for Howard, his Oscar-winning filmography speaks for itself, while Johnston actually has some serious ties to Star Wars already. He started his career as a storyboard artist working for George Lucas on the original trilogy and actually designed Boba Fett's distinct armoured look for The Empire Strikes Back. His name has also been in the conversation several times in the past when it came to picking directors for upcoming Star Wars standalone movies. With rumours of a possible Boba Fett solo movie still percolating though, you would think he would be a better fit for that.
Whoever the studio taps will have to just pick up where Miller and Lord have left off and will also need to manage the already scheduled reshoots for the production. Somehow I don't expect this is going to be some big auteur who will rock the boat in any way.
The still untitled Han Solo film (maybe the new director can do something about that?) is scheduled for release on May 25, 2018. It stars Alden Ehrenreich as the young Han Solo, Donald Glover as a young Lando Calrissian and Joonas Suotamo as Chewbacca. Woody Harrelson, Emilia Clarke, Phoebe Waller-Bridge and Thandie Newton also star in unnamed roles.
Last Updated: June 22, 2017