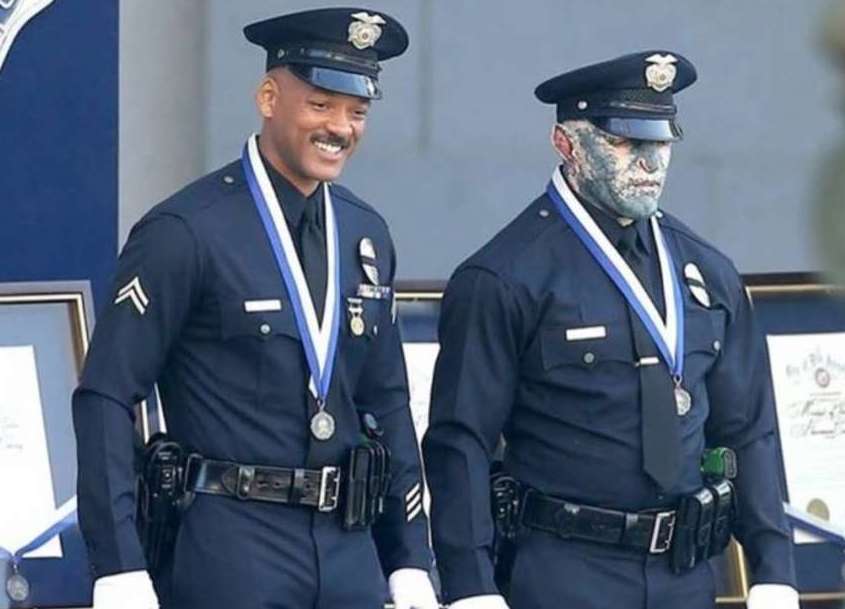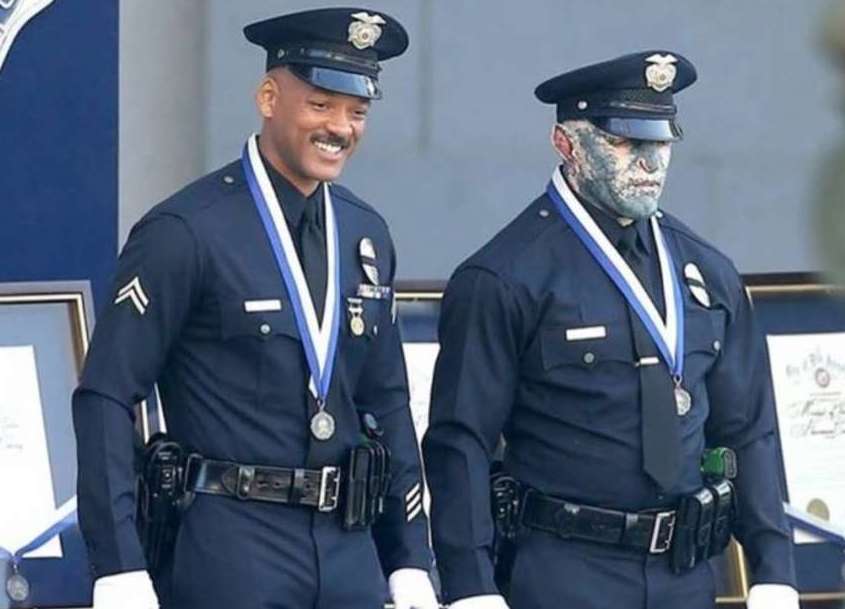 They got it all wrong. Skynet will not take over the world, Netflix will. Not content with stealing all the spare hours we have with some of the best series around (Stranger Things, I'm looking at you) now they are venturing into the big movie territory usually reserved for Hollywood.
This first trailer for the $90 million movie Bright which stars Will Smith was screened at the ending of the the 2017 Oscars. But Netflix already has exclusive movies, like Specter, you point out. Indeed it does, but with actors like Joel Edgerton, Noomi Rapace, and Suicide Squad Director David Ayers at the helm, this is a big star-studded movie! Now hold onto your underwear, it also has… orcs, elves and a whole range of crazy, mythical creatures!
Bright is being billed as similar in tone to Ayer's gritty police drama End of Watch, but instead takes place in a world in which fantasy beings live right next to normal human society. The film sees Smith play Scott Ward, a beat cop and concerned father. He has to work alongside Nick Jakoby (Joel Edgerton), the first orc cop, in order to find a massively powerful and highly illegal wand that people are willing to kill for. Have a watch:
A buddy cop film with a human and an orc? Sign me the hell up. The teaser is rather short, so I am not sure whether this will have humour in, or take itself seriously, I'm hoping for the former.
Netflix has been making big moves to dominate the offered streaming services, which I am grateful for. This is new though. A blockbuster-sized feature film with huge actors and directors? It's like they have thrown down the gauntlet and challenged the cinema to a duel, which is ballsy. I hope it works, really I do. I love visiting the cinema but to have access to huge films from my own home without having to rent a Blu-ray is fantastic.
The filming only wrapped up a few weeks ago and there is no release date as of yet. I just hope it doesn't disappoint me as much as Ayer's last big movie.
Last Updated: February 27, 2017