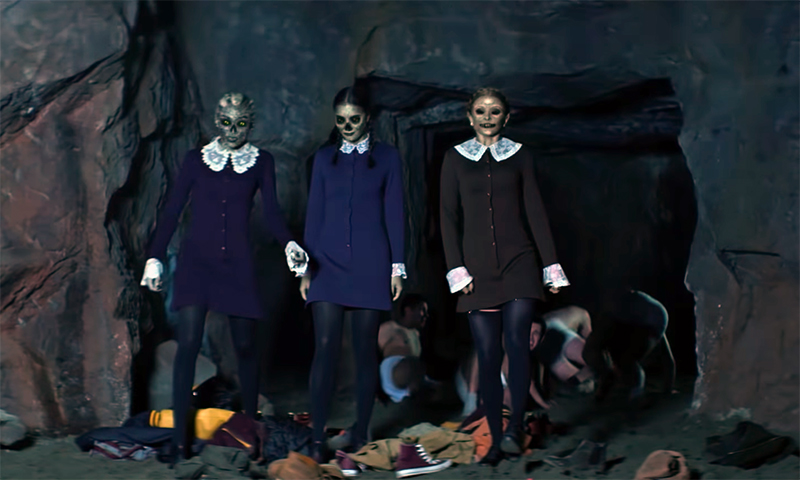 When Riverdale, The CW's modern revisionist take on the classic Archie Comics came out, I was greatly intrigued. Four episodes in and my intrigue had vanished almost as rapidly as the beefcake Archie's shirt seems to do on a regular basis on the show. By turning the happy-go-lucky comic strip into a glossy, soapie murder mystery, the producers had gone for a very extreme reboot. However, under that new veneer was still the romantic triangle angle and other familiarities.
Based on that experience, I expected the same treatment for The Chilling Adventures of Sabrina, an adaptation of Archie Comics spinoff Sabrina the Teenage Witch originally developed by Riverdale's Roberto Aguirre-Sacassa as a companion series on The CW. Keep the magical charm and whimsy, but just add some high politics or something like that. The first teaser trailer though, is nothing like that.
Netflix has since snapped up the rights of the show (Aguirre-Sacassa has indicated a Riverdale crossover is still in the works) and dropped the first preview last night, which plays out like an unsettling nightmare complete with demons, creepy women and haunting as hell reworking of Happy Birthday. This is certainly unexpected and a far cry from Melissa Joan Hart's cutesy mid-90s Sabrina the Teenage Witch TV series. Check it out below.
The Chilling Adventures of Sabrina tells the story of Sabrina Spellman (Kiernan Shipka), a half-witch half-mortal teenage girl. She's been waiting her whole life for her 16th birthday, but something wicked this way comes, forcing her to choose between the path of light and the path of the night.
The Chilling Adventures of Sabrina also stars Jaz Sinclair, Michelle Gomez, Chance Perdomo, Lucy Davis, Miranda Otto, Richard Coyle, Ross Lynch, Tati Gabrielle and Bronson Pinchot. Yes, that Bronson Pinchot from Perfect Strangers.
Netflix has ordered two 10-episode seasons upfront (one of the main reasons the producers made the move from The CW) and the first season will premiere on 26 October just in time for Halloween.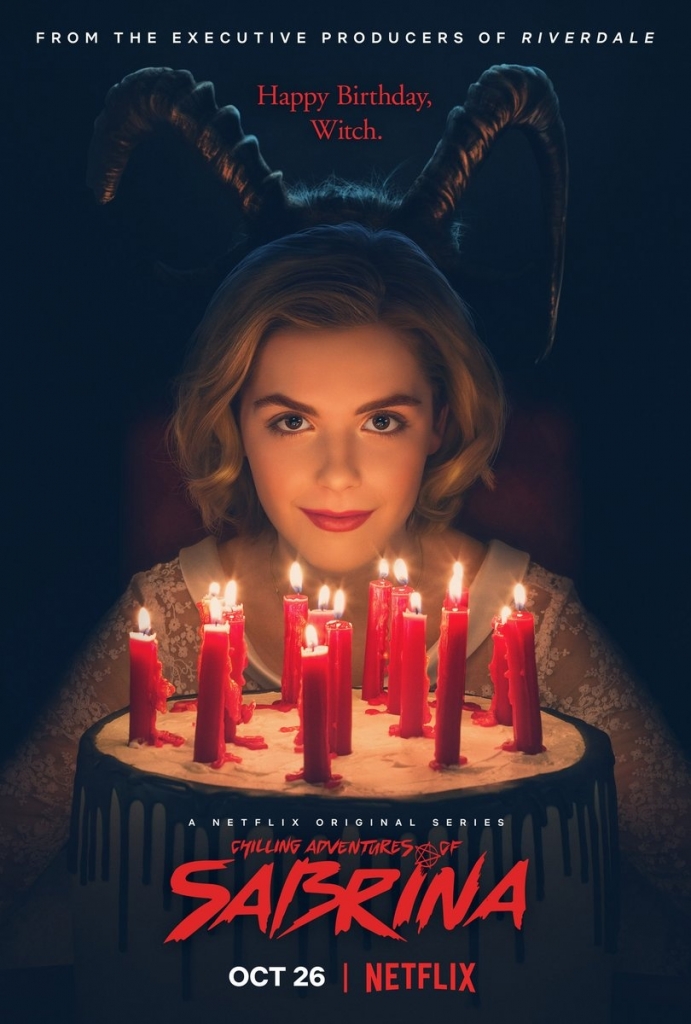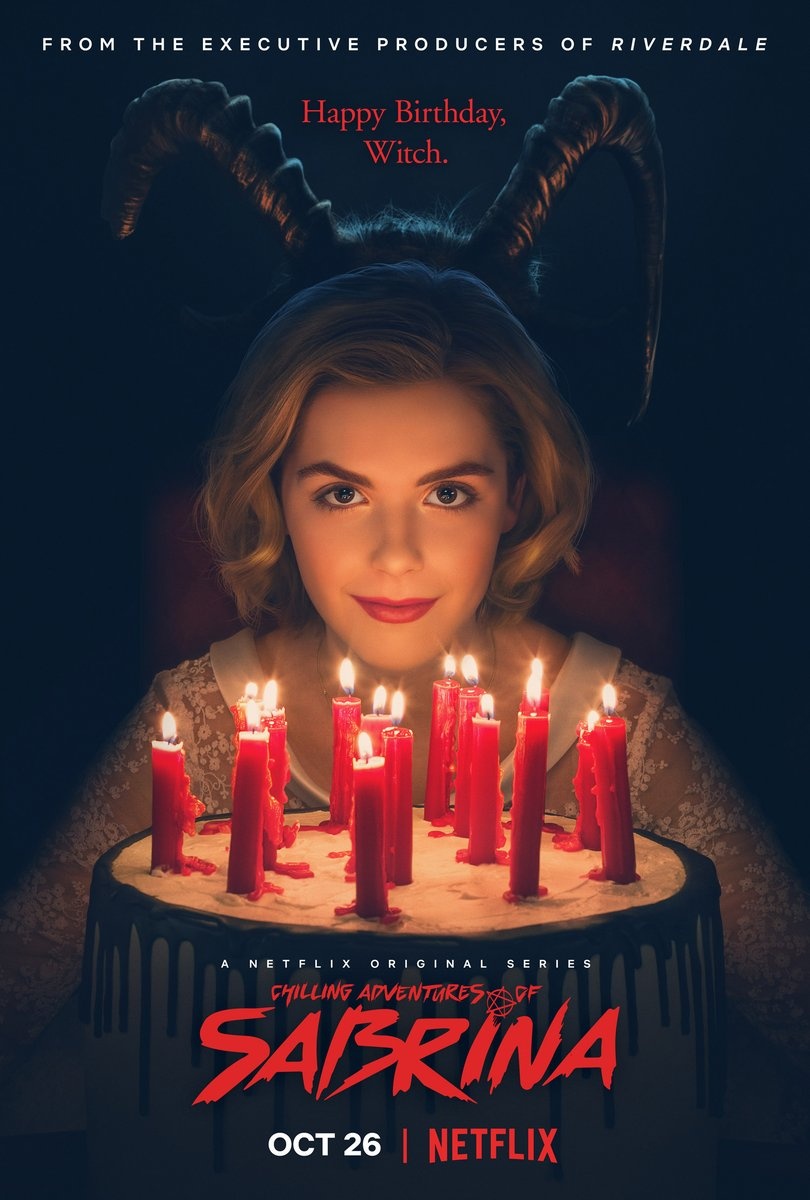 Last Updated: September 14, 2018