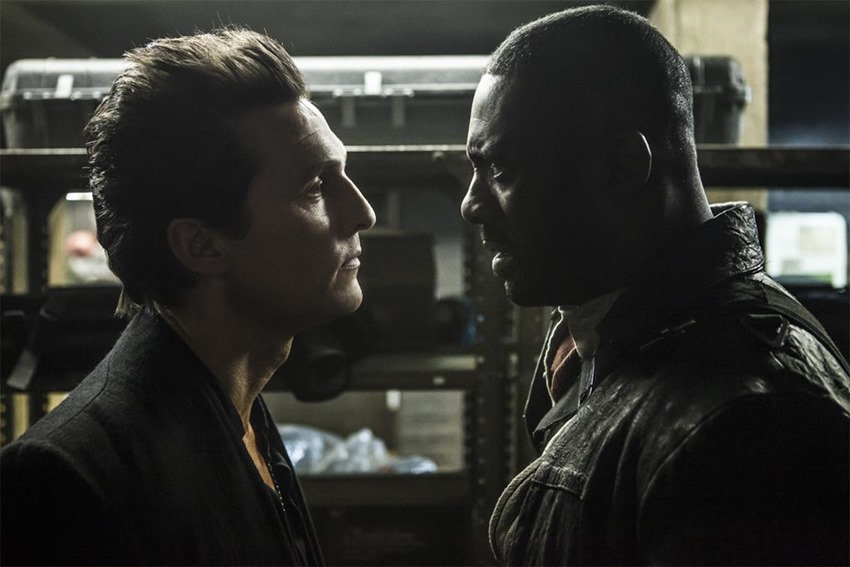 I've always loved the idea of the cowboy. A lone figure in an untamed frontier, with nothing but his wits and his iron by his side to protect him. It's utter nonsense of course, because the real world isn't as romantic. Who needs reality when you've got fiction, am I right? That's where Stephen King's series of Dark Tower novels come in. A tale of fantasy and an age lost to the sands of time, where the only thing standing between mankind and its doom is a ragged line of supernatural defenders known as the Gunslingers.
This year the epic books finally get realised on the big screen. If the man in black is worse than the devil himself, then he must have crawled out of the development hell that kept this hot property in limbo for oh so many years. No more waiting however, because the first trailer for The Dark Tower is here:
There are other worlds than these. Stephen King's The Dark Tower, the ambitious and expansive story from one of the world's most celebrated authors, makes its launch to the big screen. The last Gunslinger, Roland Deschain (Idris Elba), has been locked in an eternal battle with Walter O'Dim, also known as the Man in Black (Matthew McConaughey), determined to prevent him from toppling the Dark Tower, which holds the universe together. With the fate of the worlds at stake, good and evil will collide in the ultimate battle as only Roland can defend the Tower from the Man in Black.
I'm a firm believer in certain universal constants. Particularly that adding actors Idris Elba and Matthew McConaughey to anything is a genius move. If some of the locations in The Dark Tower look familiar, that's because the the production spent quite a bit of time filming in Cape Town, to give the world of Roland Deschain that supernatural feel.
The Dark Tower is more than ready to slap leather and draw iron this August.
Last Updated: May 3, 2017