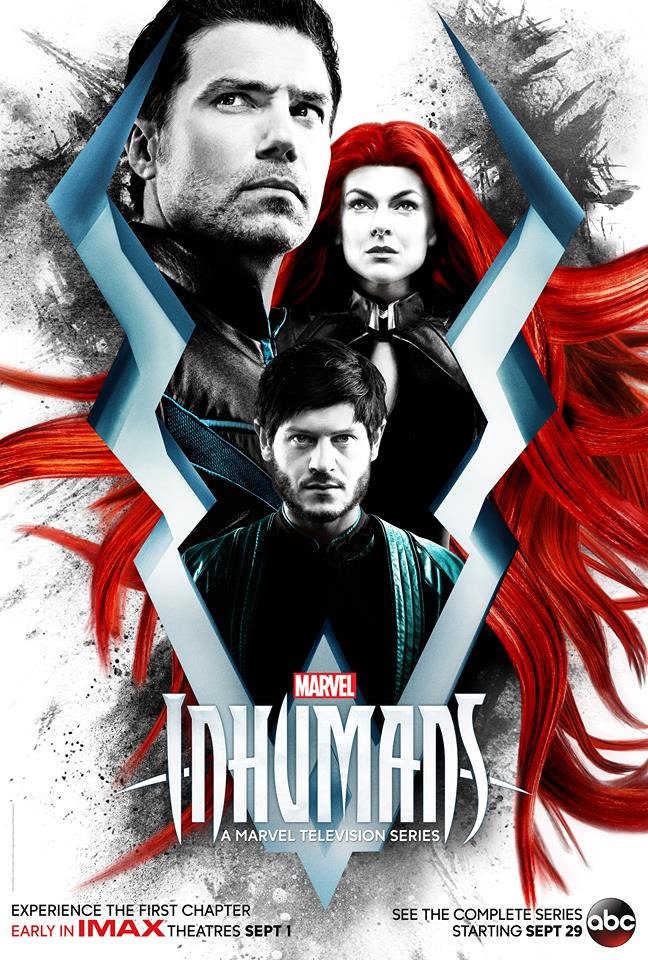 Marvel's been looking to fill its shared universe with Inhumans for what seems to be an eternity by now. Originally planned as a massive feature-length film starring Vin Diesel in the lead role as the sovereign Black Bolt, those plans eventually got dumped in favour of a move to television. Not a bad idea, especially for a TV series that features extraordinarily gifted people who are hated and feared by more regular humans, but like totes different to the X-Men yo.
The first trailer for that series has finally dropped, and it looks…alright I guess?
"Marvel's Inhumans" explores the never-before-told epic adventure of the royal family including Black Bolt, the enigmatic, commanding King of the Inhumans, with a voice so powerful that the slightest whisper can destroy a city. After the Royal Family of Inhumans is splintered by a military coup, they barely escape to Hawaii where their surprising interactions with the lush world and humanity around them may prove to not only save them, but Earth itself.
I'm not exactly bowled over here. The Inhumans have never been a fan favourite in the comics no matter how hard Marvel has tried to push them as a replacement for the X-Men and mutantkind, and the feeling is more than mutual here in the TV adaptation. It looks terrible, cheap and already hamstrung by a limited budget that was spent on making Lockjaw useful as the CGI-rendered Inhuman mutt whose primary power is that of an intergalactic Uber-hund.
Inhumans will be out in IMAX on September 1 and stars Anson Mount as Black Bolt, Serinda Swan as Medusa, Eme Ikwuakor as Gorgon, Isabelle Cornish as Crystal, Ken Leung as Karnak, Ellen Woglom as an undisclosed character, Sonya Balmores as Auran and Mike Moh as Triton.
Last Updated: June 29, 2017