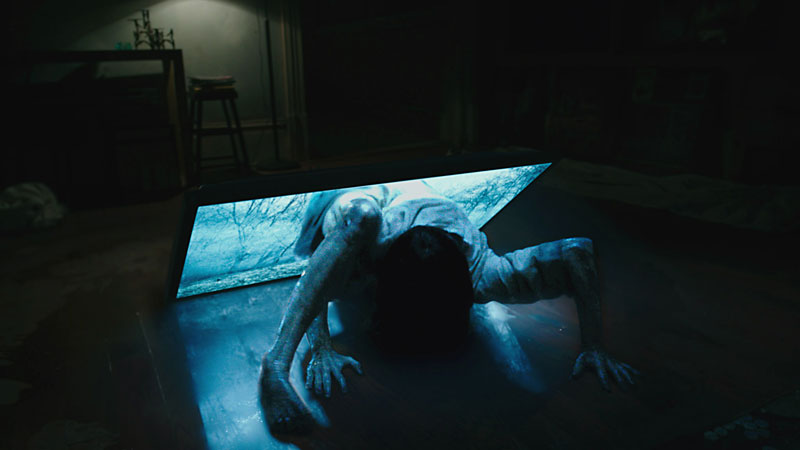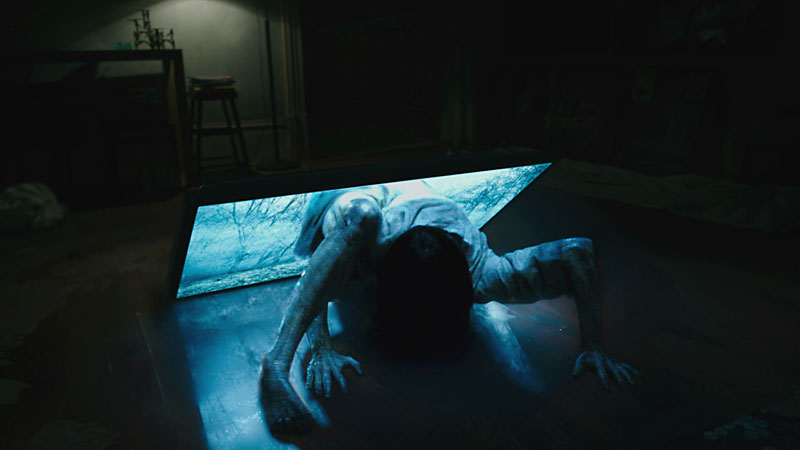 If you frequented our old site (Long live TheMovies.co.za!) then you would more than likely have heard me mention a few times that I really don't scare easily. As a result, most horror movies are completely wasted on me. It's like nap time with screams. Unless of course said horror movie involved a ghostly girl getting right out of a TV and oh dear god she's coming for me please save me I can't get away I pooped my pants and I'm too scared to be ashamed!
I am of course talking about The Ring, director Gore Verbinski's 2002 English-language remake of the modern classic Japanese horror Ringu. The Ring's 2005 sequel – the imaginatively named The Rings Two – was quite the letdown though, but the franchise is hoping to get back to it's skin-crawling horrific ways with the upcoming (also imaginatively named) Rings (Personally, I would have gone with The Ring 3: Ring With a Vengeance).
This third installment is set 13 years after the events of the first film, and once again has people watching a creepy video of everybody's favourite fourth-wall breaking poltergeist Samara, before dying in 7 days. Seven days of intense creepy torture that will make you have newfound sympathy for when you cat has a hairball stuck in its throat, if this first trailer is anything to go by!
A new chapter in the beloved "Ring" horror franchise. A young woman becomes worried about her boyfriend when he explores a dark subculture surrounding a mysterious videotape said to kill the watcher seven days after he has viewed it. She sacrifices herself to save her boyfriend and in doing so makes a horrifying discovery: there is a "movie within the movie" that no one has ever seen before…
A point of interest about this movie: It was directed by F. Javier Gutierrez, the filmmaker who was supposed to finally direct the long languishing The Crow reboot. He actually abandoned that project to do this instead, leaving The Crow in limbo once more. Time will tell if it was worth it.
Rings stars Matilda Lutz, Alex Roe, Johnny Galecki, Aimee Teegarden, Bonnie Morgan and Vincent D'Onofrio, and is scheduled for release on February 3, 2017.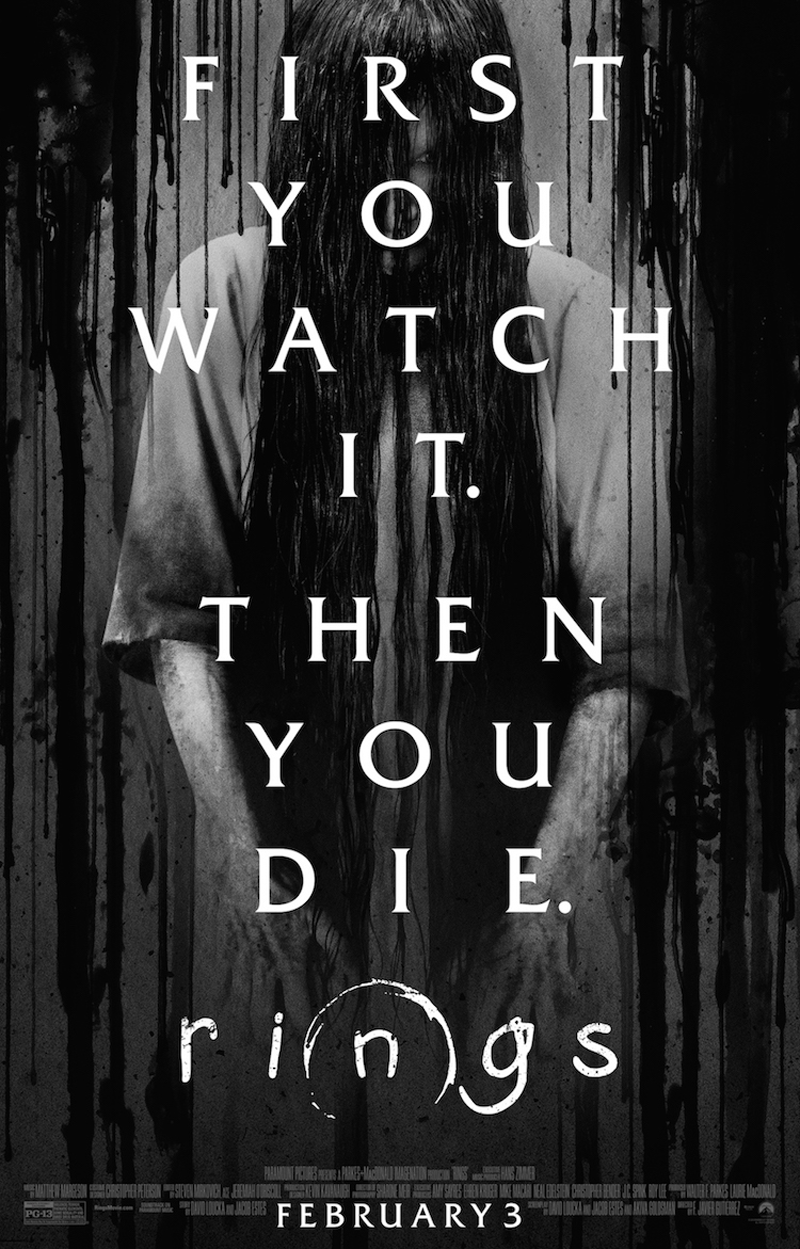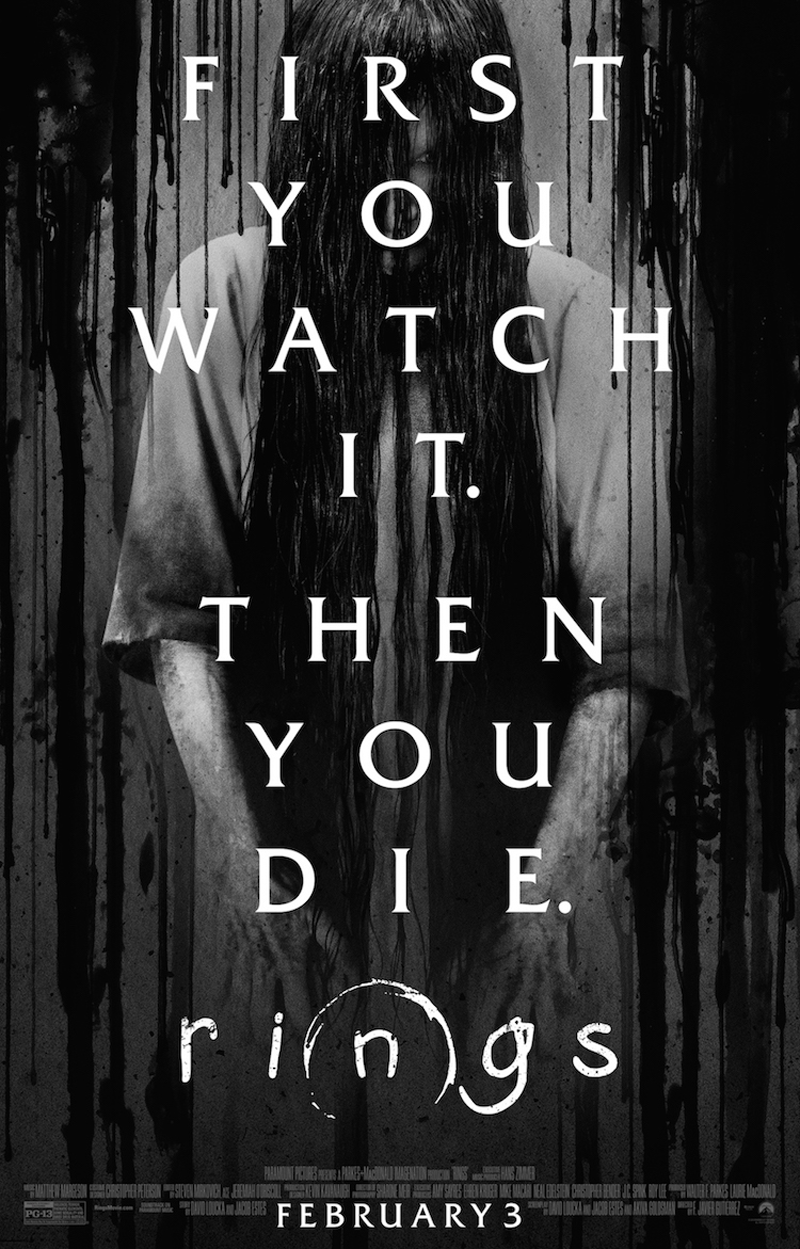 Last Updated: January 10, 2017