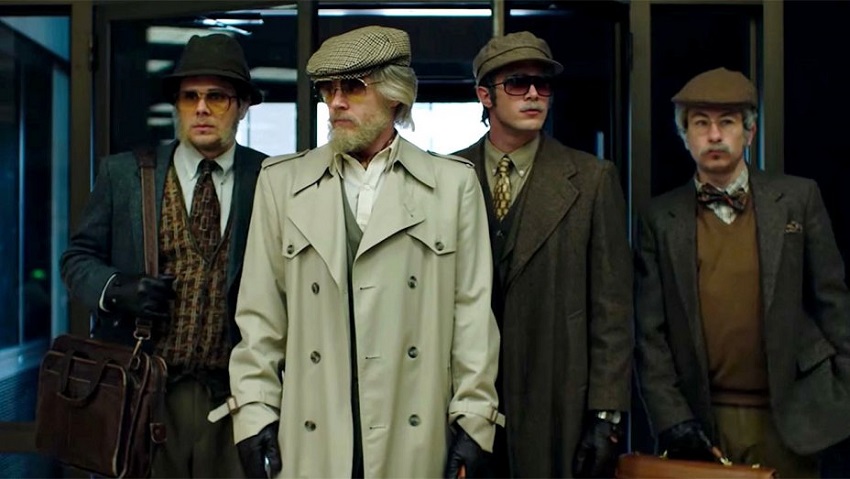 American Animals is the upcoming based-on-a-true-story crime drama from writer/director Bart Layton, who's better known for his documentary work such as The Imposter and TV series Locked Up Abroad.
Known as the Transy Book Heist, in 2004 four students attempted to steal a collection of rare books worth millions of dollars from the library of the Transylvania University, a private university based in Lexington, Kentucky. It was a comedy of errors as the amateur criminals made numerous mistakes in their planning and execution. They were swiftly apprehended, tried, and sentenced to seven years in prison for the theft. One of the thieves, Chas Allen, has since released a book on the heist titled 'Mr. Pink: The Inside Story of The Transylvania Book Heist' – presumably they were big Reservoir Dogs fans.
Anyway, the official plot synopsis is as follows:
The extraordinary and thrilling true story of four friends (Evan Peters, Barry Keoghan, Blake Jenner, and Jared Abrahamson) living an ordinary existence who brazenly attempt to execute one of the most audacious art heists in US history. But not everything is as it seems, and as the daring theft unfolds through each of their perspectives, each of them start to question whether their attempts to inject excitement and purpose into their lives is simply a misguided attempt at achieving the American Dream.
From that description I'm going to take a guess and say this is loosely based on a true story. Let's take a look:
American Animals is billed as a crime drama rather than the crime comedy the real story would warrant, and it's clear from the trailer that the movie really wants to dig into what would motivate someone to do something like this. It pushes the young men's ennui quite hard, and gives them a very sympathetic portrayal as a result – one which doesn't seem that justified now that I know just how stupid some of their actions were. The library book heist is real, disguising themselves badly as old men is real, but I wonder if the movie will also mention that they contacted famed auction house Christie's to sell the books and left one of their actual phone numbers.
It's probably best not to think of this as a "true crime" movie, but as a fun heist movie instead. From that viewpoint it looks stylishly shot, the cast is excellent, there's some snappy dialogue, and overall it seems like it will be entertaining to watch. What do you think?
American Animals is due for release in the US on 1 June.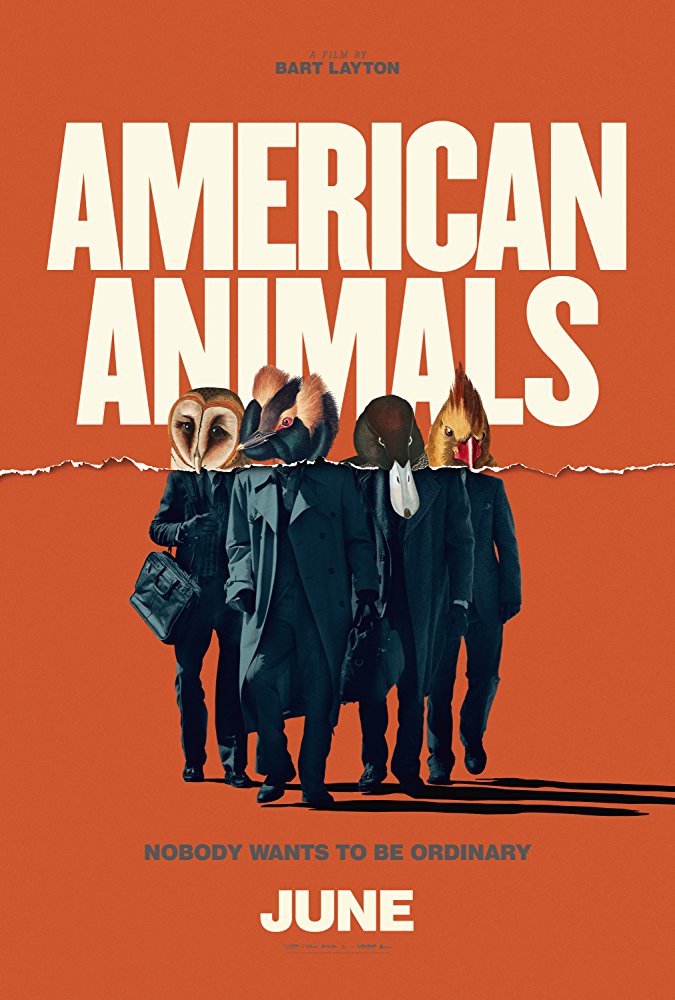 Last Updated: April 16, 2018