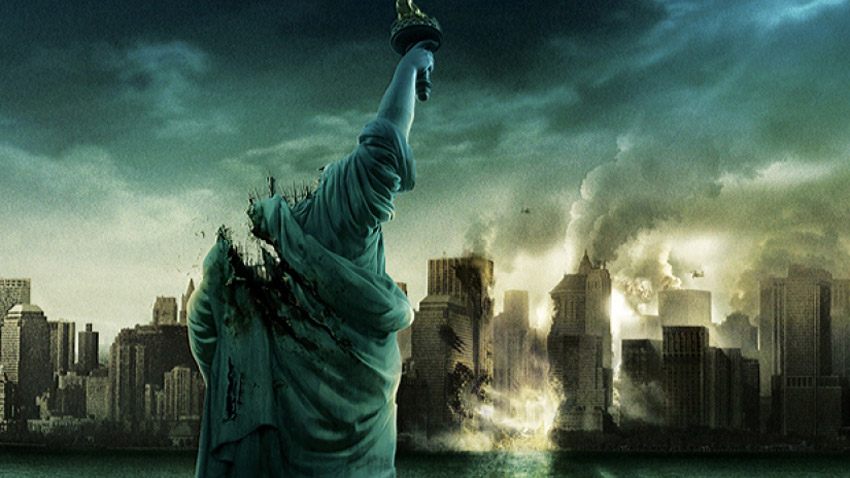 There's a fairly good chance that among the barrage of trailers we'll see drop during this upcoming Super Bowl weekend, we'll finally get our first look at God Particle aka the third Cloverfield movie. There's also a fairly good chance we'll see absolutely nothing, because the JJ Abrams-produced sorta-kinda Cloverfield cinematic universe is nothing if not secretive.
When director Matt Reeves's awesome found-footage creature feature Cloverfield first hit cinemas in 2008 on the back of one of the most enigmatic viral campaigns of modern times, few could have guessed it would spawn a franchise. That was until producer Abrams saw potential in a film another then up-and-coming director was working on and turned Dan Trachtenberg's The Cellar into 10 Cloverfield Lane, a more of a spiritual sequel to Reeves' film than a direct follow-up. There were some viral crossovers though, like fictional Japanese company Tagruato being involved in both film's sci-fi premises, despite the movies not existing in the same timeline.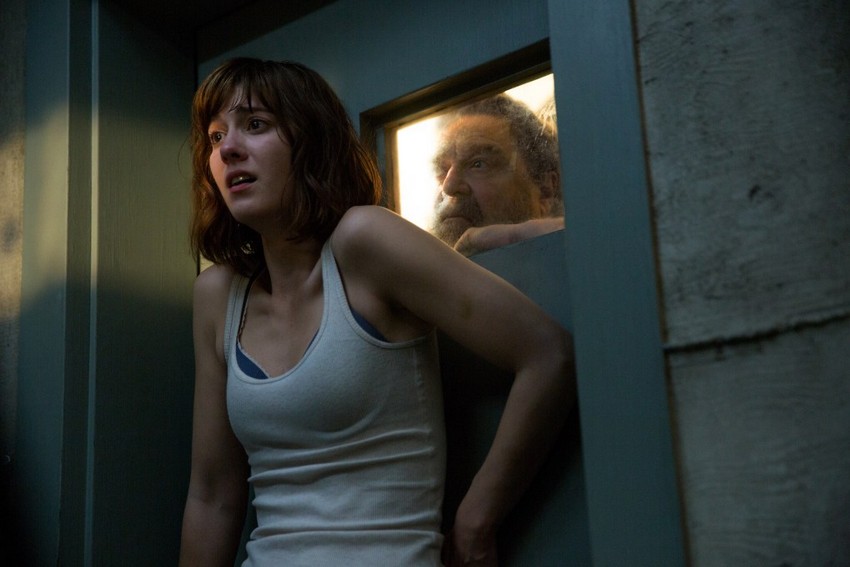 I expect we'll probably see the same happening in God Particle – or whatever it ends up being called – when the film releases in April of this year. What I was not expecting though is the news that despite the fact that we've yet to see a single image for Cloverfield 3, Cloverfield 4 has already completed filming. And Craig actually predicted it.
Almost exactly a year ago, Craig wrote an article on Overlord, a WWII based thriller that Abrams was producing, and suggested that it could maybe be folded into the Cloverfield "universe" like the filmmaker did with the previous movies. Well, /Film has now confirmed that this is exactly what happened. They've also confirmed the film's synopsis, which sounds like something out of a Wolfenstein game.
On the eve of D-Day, American paratroopers are dropped behind enemy lines to carry out a mission crucial to the invasion's success. But as they approach their target, they begin to realize there is more going on in this Nazi-occupied village than a simple military operation. They find themselves fighting against supernatural forces, part of a Nazi experiment.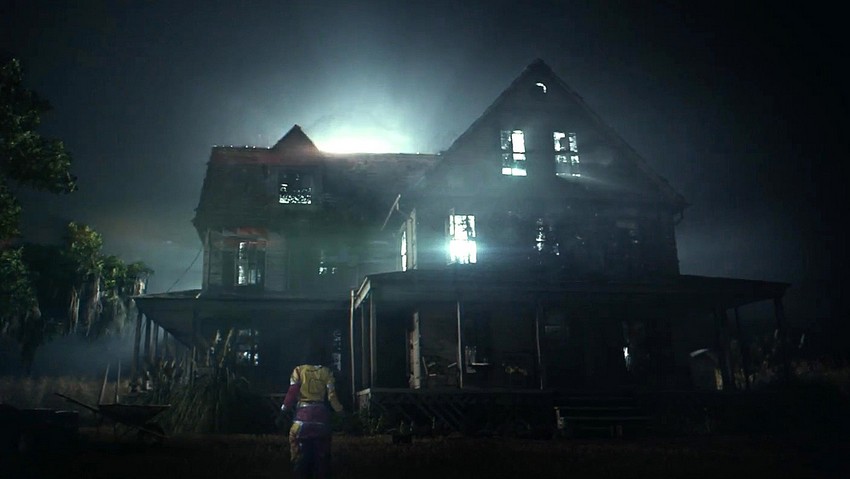 Overlord aka Untitled Fourth Cloverfield Film will be… sorry, has been directed by Julius Avery (Son of a Gun) and stars 22 Jump Street's Wyatt Russell and Fences breakout actor Jovan Adepo. Reportedly the film will hit theatres on 26 October this year, which is way sooner than anybody predicted. That may leave you wondering though about God Particle/Cloverfield 3 and when it's supposed to open in cinemas. It's simple: It won't.
According to THR's sources, it appears that Paramount and Abrams may have struck a deal with Netflix to have the film – which they claim may also be called Cloverfield Station – debut on the streaming service instead. One of the reasons for this appears to be the film's $40 million budget, which is nearly double what the previous two films cost. That's still a relatively small bill to pay, but if Netflix will just pay Paramount outright for it, it gives them far less risk. It's also a film boasting a much more recognizable cast with the likes of Daniel Brühl, Elizabeth Debicki, Gugu Mbatha-Raw, David Oyelowo, Zhang Ziyi and more, and that type of star power is definitely something Netflix is after lately.
God Particle/Cloverfield Station/Cloverfield 3 (aaargh!) is directed by Julius Onah (another new talent on the rise) and is said to follow a group of astronauts on a space station orbiting Earth who suddenly witness the entire planet disappearing after an accident during a particle accelerator experiment, however they then start picking up traces of another space station nearby that should not be there. If I was a betting man, I would wager that this movie may just be the thing to tie this while Cloverfield universe together through the suggestion of parallel universe. I don't expect any overt crossovers, but I have a feeling it will be littered with Easter eggs. Maybe we'll find out this weekend at Super Bowl.
Last Updated: February 1, 2018