Good, old-fashioned, B-grade, sci-fi action – we meet again.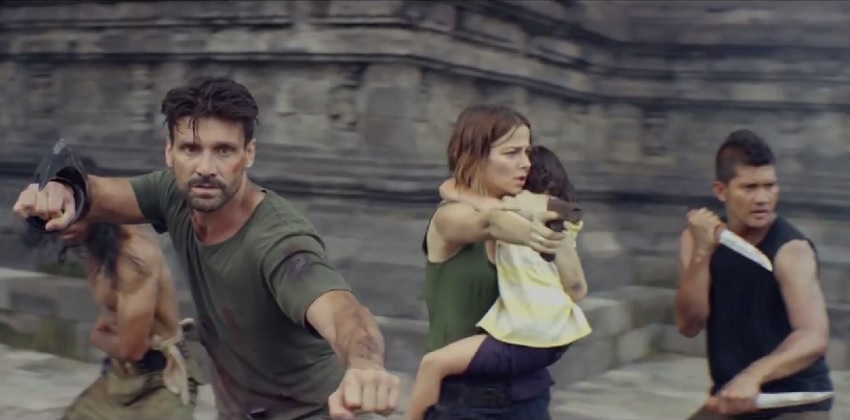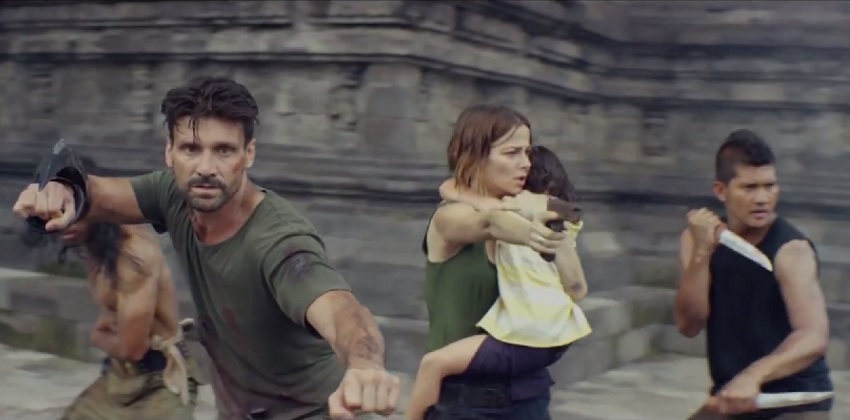 Beyond Skyline is the upcoming sci-fi action movie starring Frank Grillo (Captain America: Winter Soldier, Zero Dark Thirty) and Iko Uwais (The Raid: Redemption, Man of Tai Chi) and is the sequel to 2010's rather successful, yet very poorly received, Skyline. Skyline writer Liam O'Donnell (Alien vs. Predator: Requiem) performs double duty as both writer and director for the sequel, taking over the director's chair from Colin and Greg Strause.
The sequel takes place during the same time frame of the original – but across different locations – as the Earth is reeling from a sudden alien invasion, with thousands of people being sucked up into the hips of the mysterious invaders. Grillo plays the standard hard-boiled cop who's trying to rescue his disaffected son from the alien abductors. On his journey he encounters a band of resistance fighters, led by Uwais, and together they fight to rescue those capture by the alien menace.
I can say one thing – the CGI and alien designs are very impressive. Everything else looks a bit iffy. The overall plot looks perfectly predictable, the few bits of dialogue we hear are nothing special, nor are the performances anything to really write home about. The action is serviceable however.
If you're a sci-fi fan this could be worth a watch, but not in a cinema. Rather sit back in the comfort of your own home, grab a drink, switch off the brain, and watch some old-fashioned sci-fi action.
What do you think?
The official plot synopsis is as follows:
A tough-as-nails detective (Grillo) embarks on a relentless pursuit to free his son from a nightmarish alien warship.
Beyond Skyline doesn't have a firm release date as yet, but will start airing across the world from November onwards on VOD services and in limited theatres. Written and directed by Liam O'Donnell, it stars Frank Grillo, Iko Uwais, Bojana Novakovic, Callan Mulvey, Valentine Payen, Betty Gabriel, Jack Chausse and Kevin O'Donnell.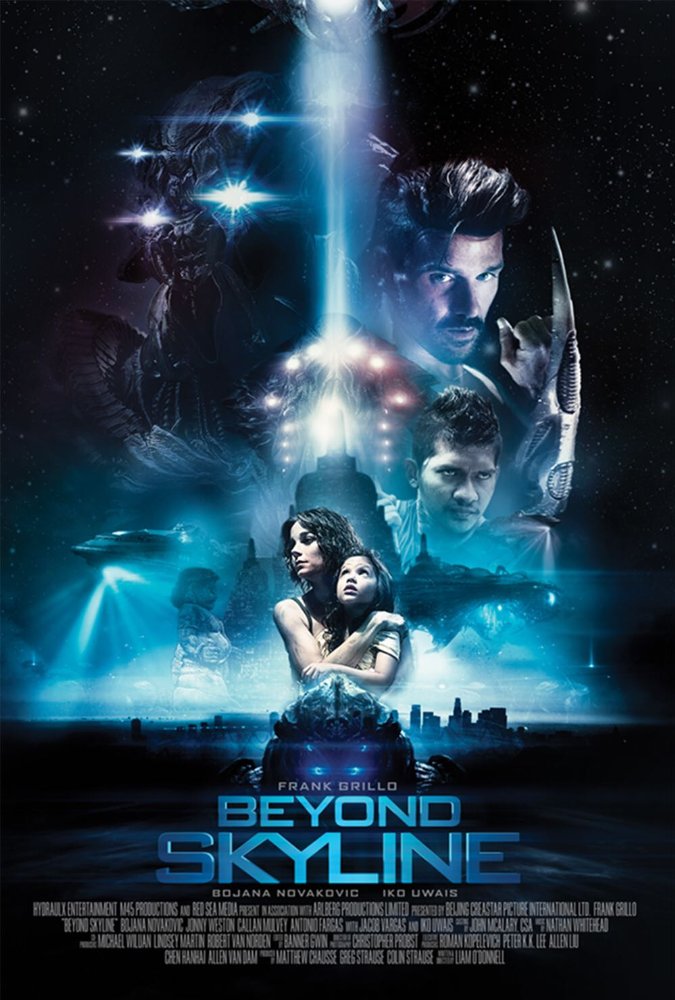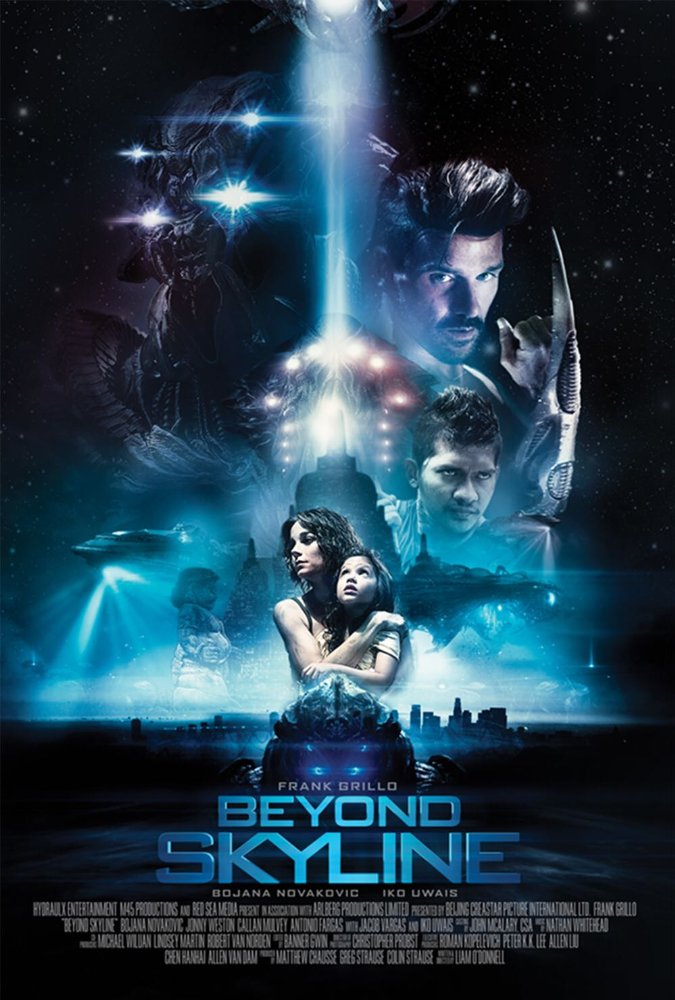 Last Updated: August 17, 2017