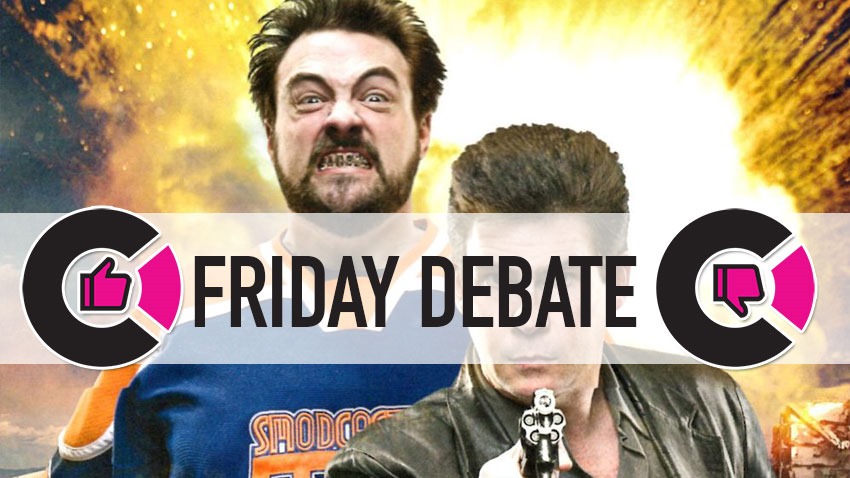 Contrary to popular belief, video didn't kill the radio star. Instead, the radio star merely waited in the darkness, gathering power and eventually being reborn as the voice of the internet through the magic of…podcasts! These days, anyone can be a podcast superstar. All you need is some decent audio equipment, a topic that your audience will tune in for and a partner to bounce off of, and you've got yourself the foundation for something great.
Podcasts are terrific, because the sheer variety out there allows people to listen in on something that they actually give a damn about. There's a generation of young talent, magnetic personalities and hilarious voices that deserve to be heard. Heck, at the very least, podcasts are great for filling dead air with some life.
One of my personal favourites is Hollywood Babble On, a weekly show by movie director Kevin Smith and former radio disc jockey Ralph Garman. Whereas Smith is a beacon of positivity who waxes lyrical on many a subject, Garman balances out the equation by being an absolutely magnificent asshole who also just so happens to have a talent for impersonating celebrities. Throw in regular segments such as movie news, famous deaths in Tinsel Town and even a regular spot about why Justin Bieber's a proper c***, and you've got a hell of a show to listen to.
Closer to home, we've even got some great talent here. Alessandro slipped me a Kit Kat, so here's a mention for the weekly podcast that he does with one of our former writers, Matthew "Figgy Stardust" Figuera. Called Checkpoint Chat, it's a show that's all about video games, summarising a week's worth of news into easily digestible tidbits and Matty's obsession with Horizon: Zero Dawn.
Heck, they aren't the only locals worth listening to, as the fellas from The Nexus run a curated list of peeps who are worth listening to. So that's just my two cents though. Sound off below, let us know who's great at tickling your auditory canals with weekly shows that details misadventures and news. We'd love to add some of your recommendations to our podcast list.
The views and opinions expressed in this article are those of the author(s) and do not necessarily reflect the official policy or position of Critical Hit as an organisation.
Last Updated: November 16, 2018