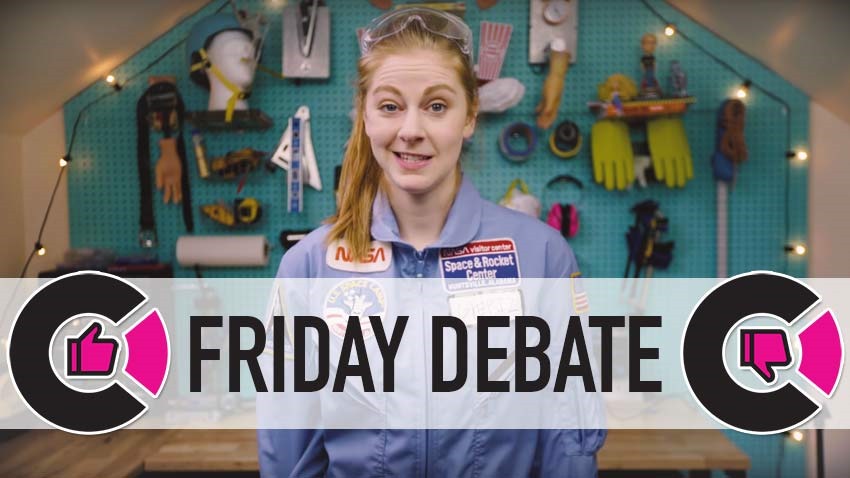 YouTube! The great new digital frontier that was meant to be the dawn of a not only a new format for entertainment, but an even playing field for regular people to make their names known. Yeeeeeaaaaah, that didn't pan out the way I thought it would. The problem with YouTube, is that its biggest names draw in millions of clicks from pure baiting tactics, shrill screaming for attention and piggybacking off the work of others.
Then you've got corporate giants, flooding YouTube with curated clips that drowns out up and coming channels that don't have the benefit of millions of dollars to sink into online ventures. Thanks, various American talk show hosts for making my front page look like hell. If you're prepared to dig  for content however, then you'll find plenty of fantastic channels on YouTube.
You can't trust the brand's search engine algorithms for these suggestions of course, as word of mouth is far more reliable. Love robots, honest enthusiasm and plain weirdness? Go give Simone Giertz a clock and chuckle at her misadventures. She just had brain surgery done and she's still going strong!
I've got a strange fascination for seeing exotic swords produced and seeing every facet of their production detailed, so Man At Arms has long been a favourite of mine:
How about something more practical, aimed at the fluffier members of your family? Helpful Vancouver Vet is a gold mine of wonderful information:
Enjoy awful movies that go full circle and actually become great? I highly encourage you to sit down and check out GoodBadFlicks, especially the Exploring series of videos on that channel which are informative, to the point and filled with all manner of incredible trivia:
And lastly, one of my personal favourites, Tested! A combination of technology, cosplay and incredible interviews, Tested stars former Mythbuster Adam Savage and a crew of talented hands as they explore all kinds of topics within and outside of pop culture. It's beautifully-filmed content, with the Adam Incognito videos being a personal favourite of mine that I look forward to, to see just how Savage manages to bamboozle fans when he dons mystery costumes at conventions:
That's just some of our suggestions here. YouTube is filled with great content that deserves to be seen and explored. So let us know below, who is worth a click on that platform? Where can we find the good stuff, that'll keep us entertained for hours? Sound off below! Heck, I won't even judge you if you list Dr Pimple Popper. She's awesome!
The views and opinions expressed in this article are those of the author(s) and do not necessarily reflect the official policy or position of Critical Hit as an organisation.
Last Updated: August 31, 2018