The Marvel movie machine, it just keeps on rolling and where it'll stop nobody knows. With filming having kicked off on Avengers: Infinity War this week and numerous other projects in the pipeline, director Ryan Coogler confirmed that Black Panther has also entered the race as Chadwick Boseman suits up for a solo film starring a prince turned king returning to his homeland.
Filming for the first time at the Atlanta Pinewood studios, Black Panther will mark Marvel's new efforts to churn out an entire three movies every year for the future, sharing cast members like leftover pizza the morning after it was ordered. That's a weird analogy I know, but I have a case of the Fridays. ANYWAY! With Black Panther super-officially underway and the cast ready to rock in front of the cameras, came a fresh new synopsis detailing the plot of the flick via Collider: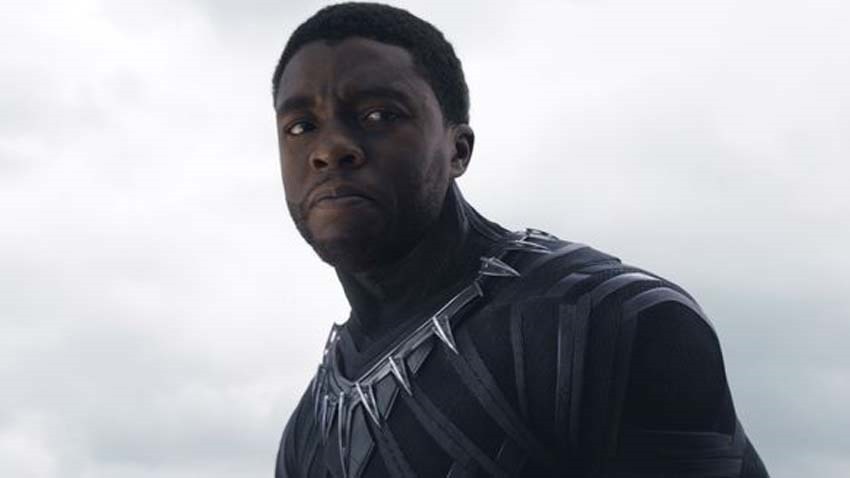 "Black Panther" follows T'Challa who, after the events of "Captain America: Civil War," returns home to the isolated, technologically advanced African nation of Wakanda to take his place as King. However, when an old enemy reappears on the radar, T'Challa's mettle as King and Black Panther is tested when he is drawn into a conflict that puts the entire fate of Wakanda and the world at risk.
I'd eat my custom Freddy fedora (Fredora), if the role of "old enemy" isn't Michael B. Jordan's Killmonger, as Chadwick Boseman's vibranium-tipped claws will be plenty busy with some of the numerous other villains cast in Black Panther. So far, that cast includes Sterling K. Brown as N'Jobu, Lupita Nyong'o as Wakandan warrior Nakia, Angela Bassett as T'Challa's mother Romonda, Winston Duke as the villainous M'Baku, AKA "Man-Ape", Forest Whitaker as Zuri, Daniel Kaluuya as W'Kabi, Andy Serkis back as Ulysses Claw and Martin Freeman as Everett K. Ross. Danai Gurira and Florence Kasumba round out the cast as members of T'Challa's personal guard, the Dora Milaje.
But even better? John Kani will also be back, presumably in a flashback sequence as the previous king of Wakanda. Before he was explodinated. And that's a hell of a cast, one built on acting chops and that feels representative of the African continent. Boseman's Black Panther was easily my favourite character in Captain America: Civil War, a warrior and diplomat who came off like Nelson Mandela in a Vibranium suit of vengeance and redemption.
And I can't wait to see what happens when he gets an entire movie to himself. Black Panther stalks the cinemas next year on February 16.
Last Updated: January 27, 2017