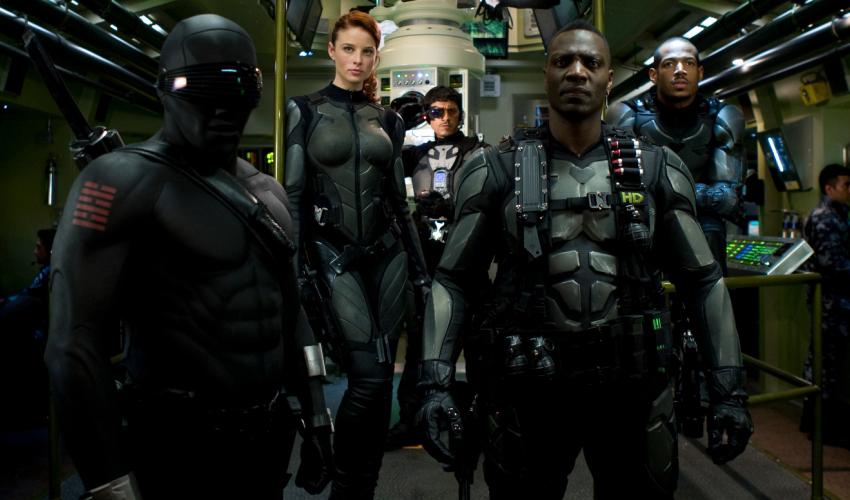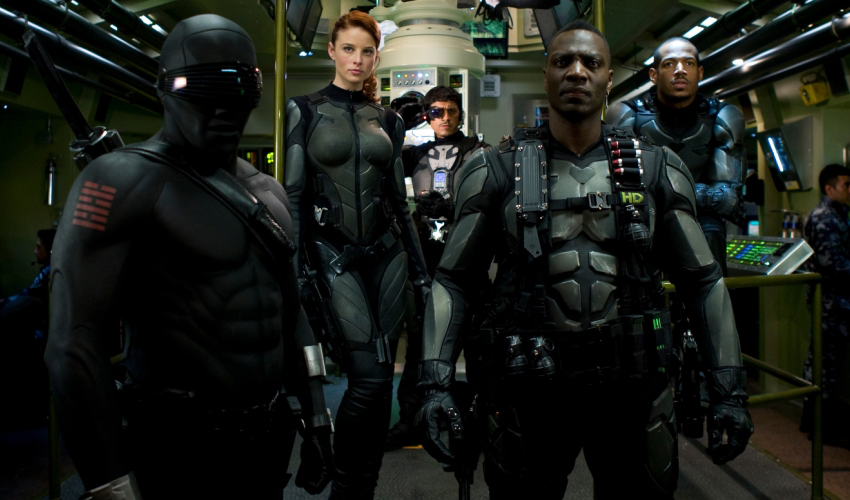 Let's not beat around the bush here: The G.I. Joe movies were rather terrible adaptations. Despite growing up in the 1980s heyday of G.I. Joe I was never fanatical about the Hasbro action figure sales-driven cartoon (I was more of a M.A.S.K. and Saber Riders kind of guy), but even I walked out of the cinema a bit disappointed with Paramount's 2009 live-action adaptation G.I. Joe: The Rise of Cobra. Gone were the colourful costumes and over the top skillsets and instead we got Channing Tatum and Marlon Wayans in black jumpsuits. Oh and mute ninja Snake Eyes, who was epic as hell and by far the best thing about the movie.
The 2012 sequel, G.I. Joe: Retaliation, admittedly was a bigger, lot more colourful and way more fun improvement, but that's par for the course when you add Dwayne "The Rock" Johnson to the cast and let him do his thing. Also, kill off Channing Tatum and instead bring in Bruce Willis. And of course a whole lot of ninjas. You can never go wrong with more ninjas.
Despite their respective shortcomings rhough, both movies were successful at the box office in their own right. The original came out tops as it more than quadrupled its $93 million budget, but Retaliation made less at $302 million although it cost twice as much too make. That was a diminishing return that was the opposite of what creator Hasbro Toys was experiencing with their mega(tron) successful Transformers movies. Clearly audiences were losing interest. At least one specific type of audience that is.
While the G.I. Joe movies undoubtedly relied on a lot of nostalgia from my thirty-something generation and up to drive their appeal, Hasbro are now looking at tapping into a different, much younger crowd by rebooting the franchise to have "a more millennial approach". That's according to Simon Waters, the head of Consumer Products at Hasbro Studios, as he explained to the LA Times that another partnership with Paramount is on the cards to retool the movie series.
The world has changed, and I think you're going to see G.I. Joe changing with it. There's going to be a much more contemporary approach to the whole franchise, and that will allow us to develop different characters.
Hasbro Studios boss Stephen Davis continued:
We hope to create a head snap. It's a different kind of 'Joe' — one that still resonates with 'Joe' fans but brings in an uninitiated audience and expands the audience internationally and domestically.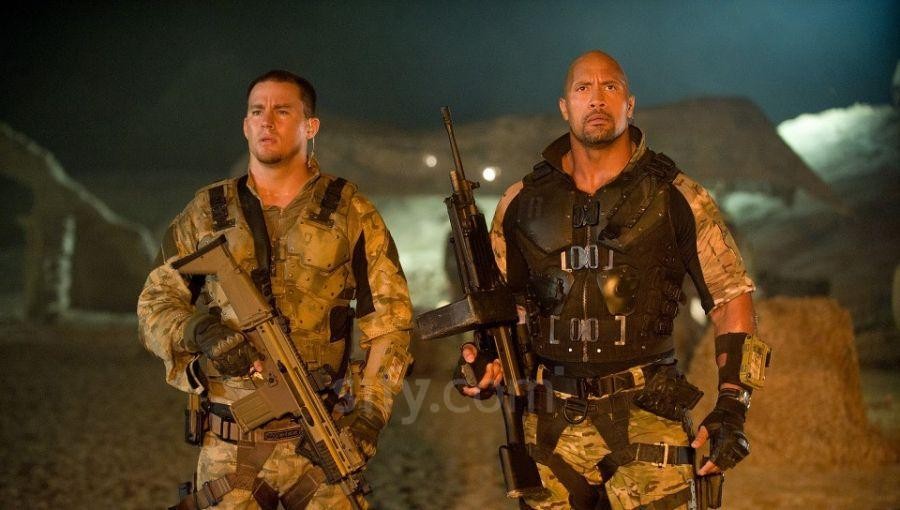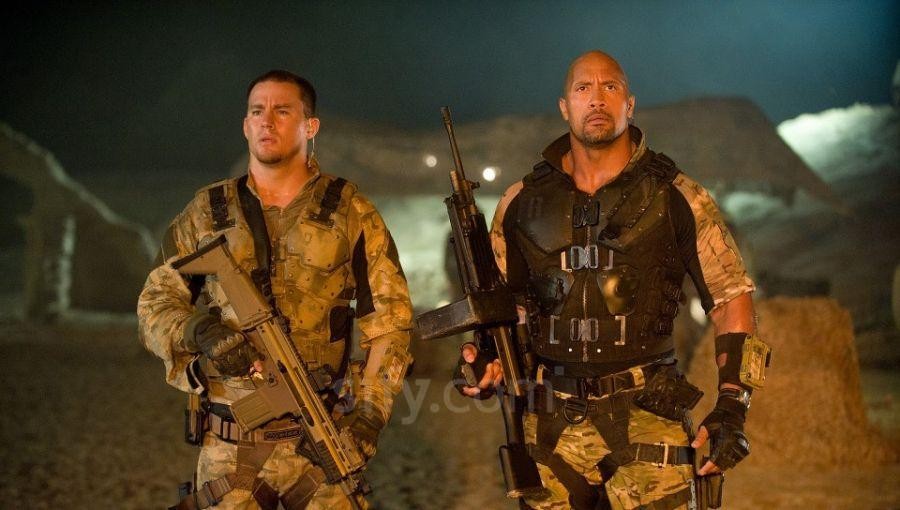 It's not just the audience that will be expanding though. Hasbro indicated that if this new G.I. Joe movie is the success the studios hopes it to be, it will mark the start of – yep, you guessed it – a new shared cinematic universe that will eventually incorporate big screen adaptations of some of their other classic properties like ROM, Micronauts, Visionaries and (yes yes yes yes yes yes!!!) M.A.S.K.
Of course the idea of a shared universe featuring G.I. Joe is not a new one. Before this reboot, a third G.I. Joe movie was in the very early stages of development with DJ Caruso set to direct. While schedule clashes forced the project to be delayed to the point where Caruso eventually exited to instead go direct xXx: Return of Xander Cage, the filmmaker had an idea to have the third film actually crossover with Michael Bay's Transformers movies, which are also based on a Hasbro Toy/cartoon from the 1980s. Bay and co weren't ready to do that then, and instead have now begun developing their own Transformers universe with a Bumblebee solo movie already in the works.
Hasbro on the other has an animated My Little Pony movie coming up, as well as a Stretch Armstrong animated Netflix series. This new G.I. Joe reboot, as well as the ROM, Micronauts, Visionaries and M.A.S.K. movies are still very early in the writing phase, so you should probably not expect any major revelations about them any time soon. When they do make your announcements, you G.I. Joe fans can them come rage all you want at the angsty millennial Starbucks-drinking Snapchatting trendy-looking weapons carrying hipsters your beloved G.I. Joe characters have probably been turned into.
Last Updated: April 4, 2017