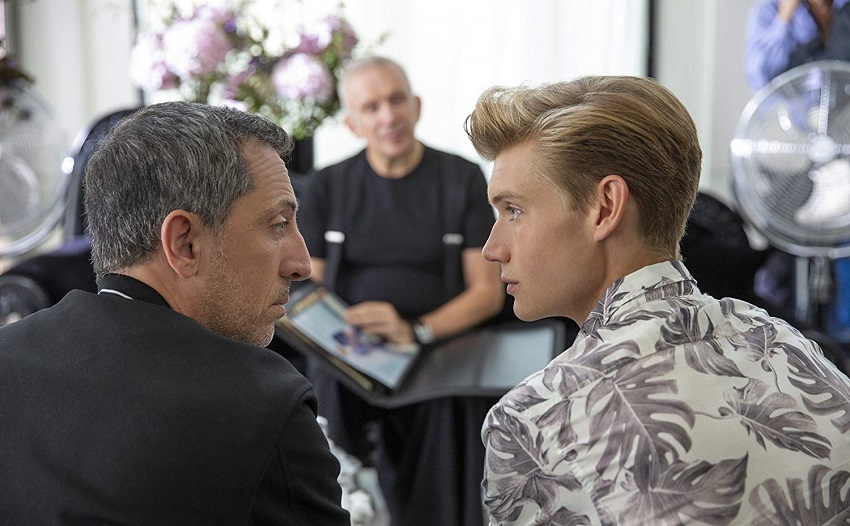 French comedian Gad Elmaleh is not just a fish out of water, but also a big fish in a small pond that needs to come to terms with now being a small fish in the big pond, if we're being metafishical.
HUGE in France is the upcoming Netflix comedy series that sees him playing a version of himself moving to America in order to reconnect with his estranged son, and in the process losing many of the trappings of fame that he's become accustomed to – and he really is famous… in France. He's been voted the funniest person in France (where he's known as the 'Seinfeld of France') and been awarded a knighthood in the Order of Arts and Letters for his significant contributions to the arts.
The show, which he co-created with Andrew Mogel and Jarrad Paul (the pair behind Rob Lowe's well-regarded comedy series The Grinder), marks the third time he's partnered with Netflix, which hosts his 2017 French-language stand-up special Gad Gone Wild and his 2018 English-language stand-up special American Dream.
The official plot synopsis is as follows:
Gad Elmaleh is a hugely famous comedian… in France. He's about to leave it all behind and move to Los Angeles in an attempt to reconnect with his estranged, comedy-hating, 16-year-old male model son. Sadly, he'll have to do it without a single celebrity perk.
Let's take a look:
The humour here looks very dry and understated, without the obvious over-the-top foolishness which many shows or movies such as this make the mistake of employing. The performances all seem great, and the dialogue is snappy – what more do you want from a comedy series?
It also won't overstay its welcome, and its first season will only consist of eight thirty-minute episodes. What do you think? HUGE in France is due to premiere on Netflix on 12 April. It also stars Erinn Hayes, Jordan Ver Hoeve, Matthew Del Negro, and Scott Keiji Takeda.
Last Updated: March 25, 2019