There's no doubt as to what the biggest show on TV is. Well, the biggest show currently not on TV but will be again in about a year. I am of course talking about Game of Thrones, HBO's multiple award-winning adaptation of George R.R. Martin's fantasy drama epic. The show's penultimate seventh season wrapped up at the end of August of last year, and its expected that the eighth and final season will only hit screens in early 2019 again. That delay is torture for some fans, especially when considering that the show's already reduced episode count is dropping even lower to just have six episodes in the final season.
What HBO is doing to counter the lower number of episodes though is to make every episode big. We've already heard that each instalment will have a 90-minute running time, essentially turning them into half a dozen feature-film length productions. But it's not just about running time that's making these episodes big, it's what they're doing in them, specifically the largest battle sequence to ever be attempted on TV.
Fansite WatchersOnTheWall broke the news last night when they managed to grab a screengrab of a now-deleted Instagram post from assistant director Jonathan Quinlan. Quinlan has worked on 20 episodes for the show and during that time has helped primary directors Miguel Sapochnik, Matt Shakman and Jeremy Podeswa on some of the show's biggest previous battles – which had already broken records – but it would seem that whatever they're doing in season eight dwarfs everything that came before.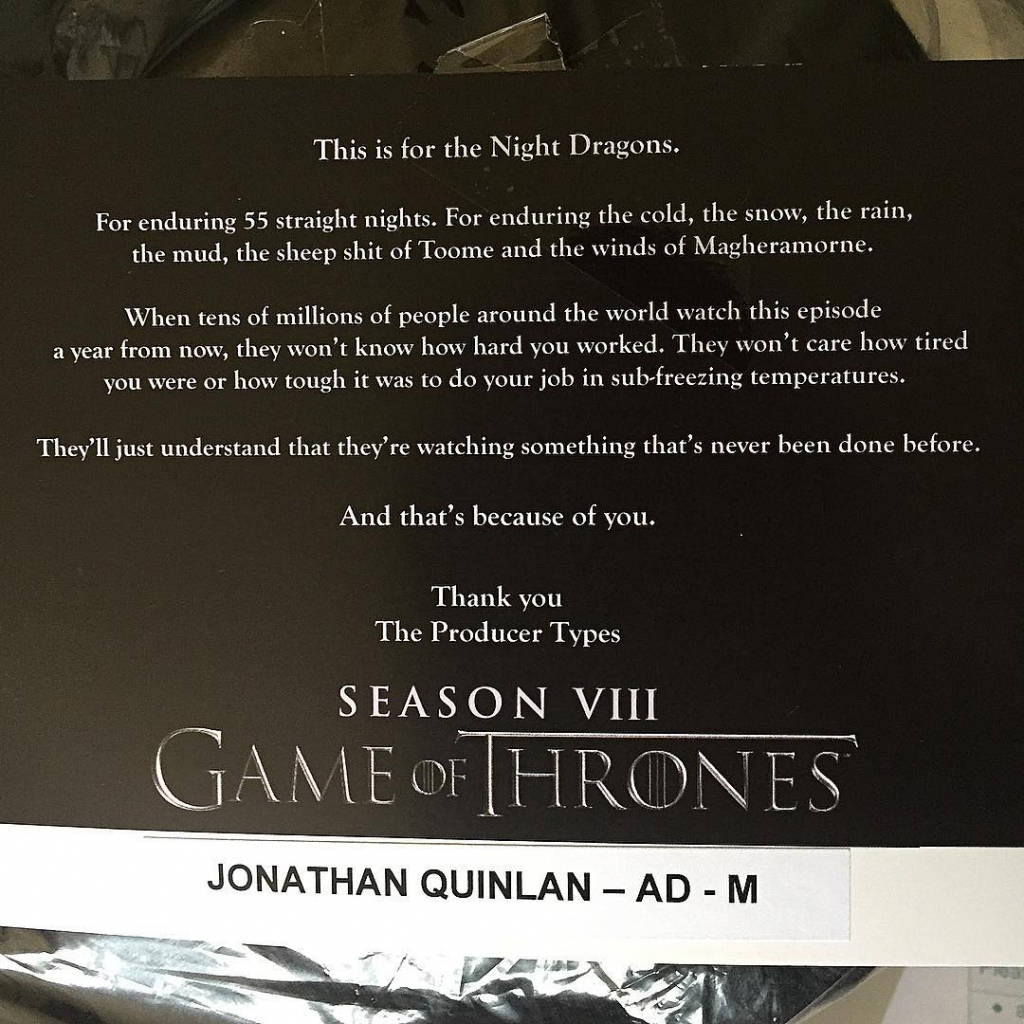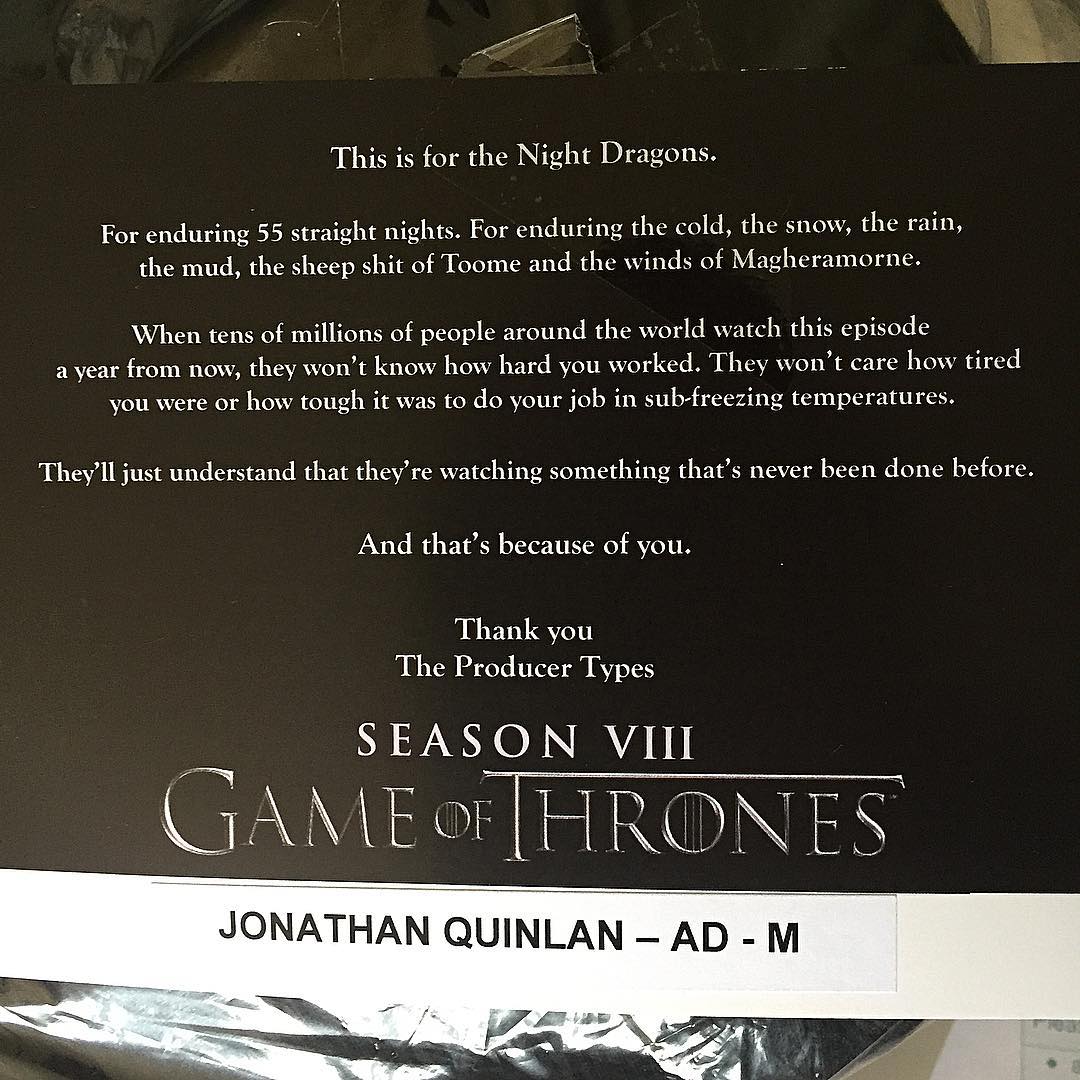 According to a note posted with the image, in which Quinlan thanked the cast and crew "for enduring the cold, the snow, the rain, the mud, the sheep shit of Toome and the winds of Magheramorne", the assistant director revealed that it took a staggering "55 consecutive nights. 11 weeks. 3 locations," to film a single battle sequence in Winterfell (Toome is the Northern Island village that used for Winterfell shoots) for an unspecified upcoming episode. Quinlan deleted the post soon thereafter and there hasn't been any further info revealed, but this is enough to get tongues wagging.
In comparison, season six's Battle of the Bastards, the biggest TV battle sequence ever staged to date, took only 25 days to film. Director Miguel Sapochnik had to reportedly wrangle 600 crew members, 500 extras, 70 horses, and 65 stuntmen to pull that scene off. I don't even want to know what kind of logistics are involved this time around. Or the money. Game of Thrones is currently the most expensive TV series ever made with episodes costing around $15 million each. Amazon's proposed Lord of the Rings TV series may be looking to destroy those numbers but for the sheer scale of production alone, I highly doubt we're going to see anything topping whatever Game of Thrones season eight is cooking up for a very long time.
Last Updated: April 11, 2018