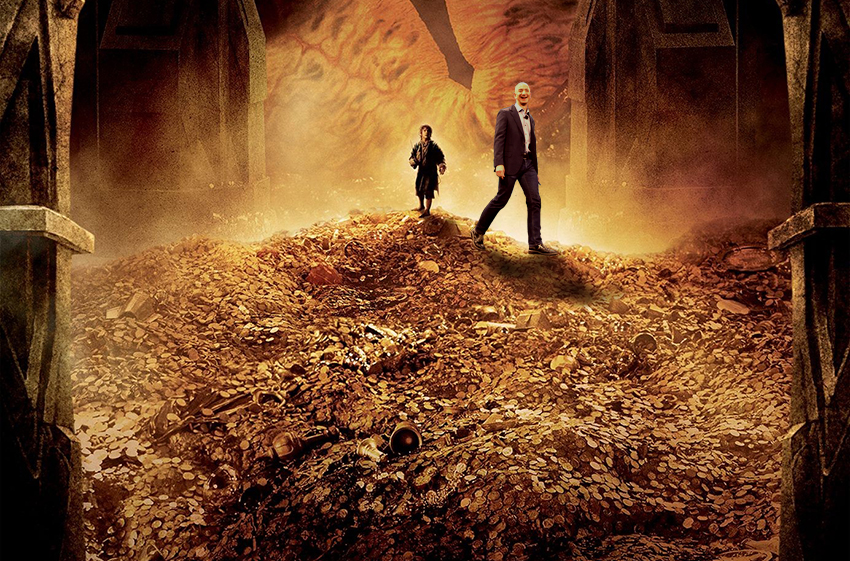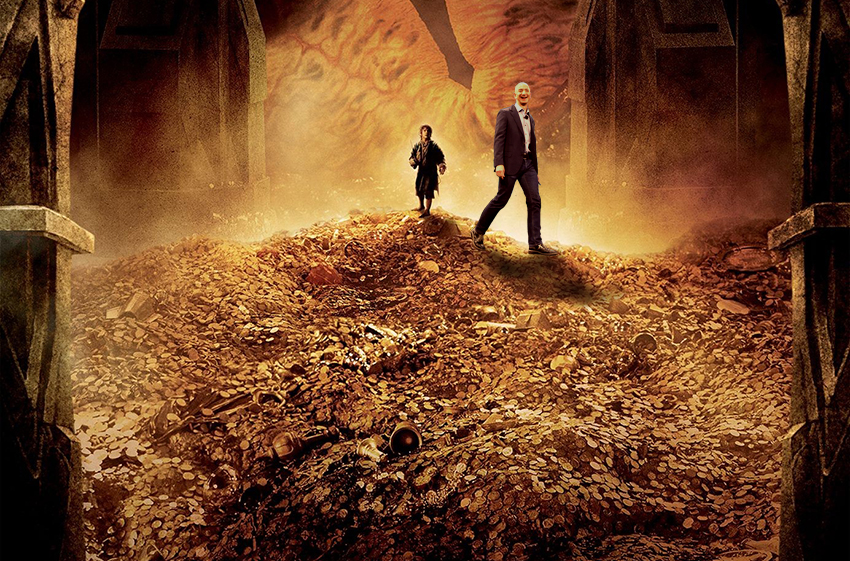 As we heard over the weekend, Amazon is currently in early talks with Warner Bros Television and the Tolkien estate to develop a brand new TV series adaptation of JRR Tolkien's Lord of the Rings, which was already adapted into a trilogy of super successful movies in the early 2000s by Peter Jackson. This time around the adaptation is being personally driven by Amazon boss Jeff Bezos who we mentioned just recently became the world's richest man. Well, that personal achievement might become a very telling point as it would seem that it's going to take a horde of gold big enough to be guarded by a giant dragon in a mountain to make this show happen.
Deadline followed on from Variety's initial report of the proposed production, by reporting that initially HBO and Netflix were also interested in the show along with Amazon. While Netflix is technically still in the running, even though Amazon has become the favoured frontrunner, HBO actually dropped out because of the supposed "insane" price tag that comes along with it. HBO is of course the home of Game of Thrones, a fantasy drama with a budget that already puts most movies to shame – it's reported that the six episodes in its upcoming final season will cost $15 million apiece. So how pricey is Lord of the Rings to make even them baulk at it?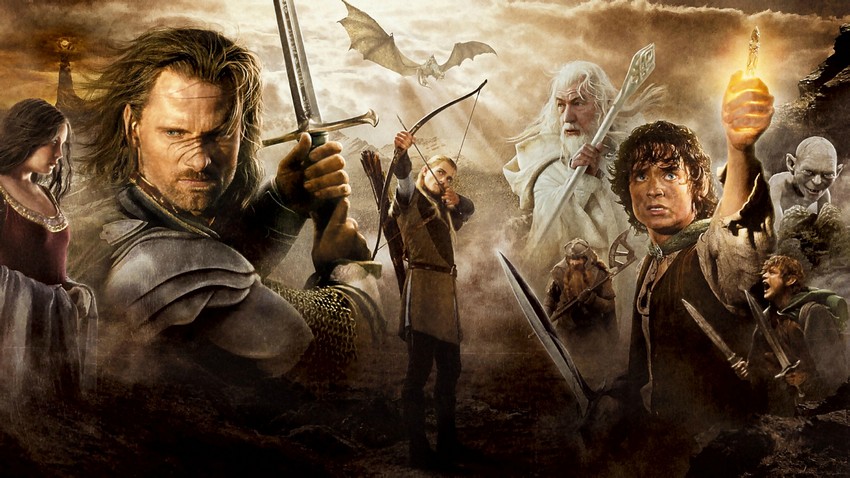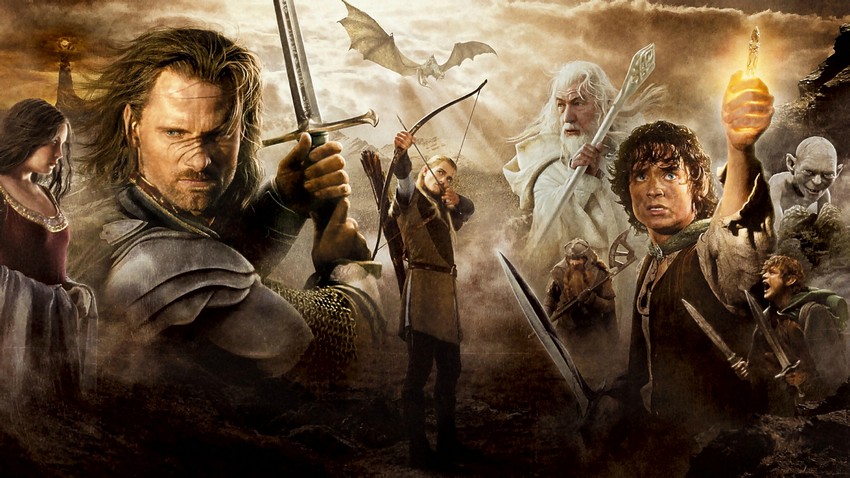 According to Deadline's sources, acquiring the project comes with an upfront rights payment in the range of $200-250 million. That's not to actually make the show. That's just to be allowed to make the show! And to make that sting even more, the report claims that the quarter of a billion dollars paid upfront doesn't even guarantee the rights to use all the characters in Tolkien's works. Then there are the actual production costs which would also be sky-high, with the reported budget hovering somewhere around $100-150 million per season! This means that a potential $400 million could be spent on just the first season alone of a TV series, which is simply ludicrous, even for a property as widely beloved as Lord of the Rings.
However, as Deadline points out, Bezos has already made deals with this kind of bottom line in the past. He bought the Washington Post newspaper for $250 million back in 2013 with his own personal cash. And that was back when he was actually a few billion dollars poorer, so to speak. So as utterly ridiculous as these figures sound, if there's anybody with pockets deep enough to pull it off, it would be the Amazon CEO who we also know is a self-proclaimed sci-fi and fantasy geek of the highest order.
At this point, nothing has been made official yet. For all we know, negotiations between the various parties could break down and this show could never get made – something which a contingent of the audience is calling for, as Peter Jackson's trilogy, including his later, less well-received The Hobbit trilogy, has already mined this lore sufficiently. Or we could just be waking up to the news tomorrow that the world's richest man has written a check containing more zeroes than should be legally allowed so that he can get people to dress up as elves and dwarves and do battle for him. What a time to be alive!
Last Updated: November 7, 2017