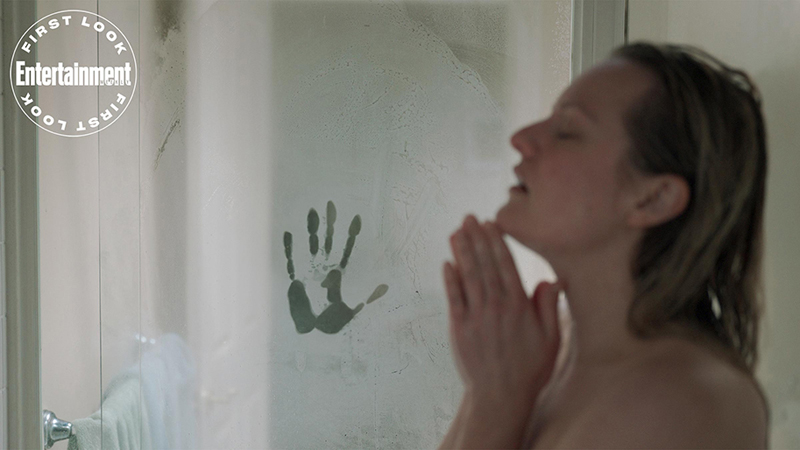 I have no idea what is happening with the Dark Universe. Universal's shared classic movie monster universe appeared to have died before it was even properly born thanks to the embarrassing bomb of Tom Cruise's The Mummy reboot. However, some projects still appear to be lingering. And then there's The Invisible Man.
After The Mummy's failure, producer extraordinaire Jason Blum of Blumhouse Productions swooped in with a plan to completely rejigger The Invisible Man away from a tentpole blockbuster Universal originally had planned to the type of small-scale horror his studio specializes in. This actually hewed closer to H.G. Well's original 19th sci-fi novel about a scientist who accidentally turns himself invisible during an experiment and is slowly driven mad by his failures to reverse it. However, we've been hearing for a while that this will be nothing like Wells' story, and the first trailer has now confirmed this.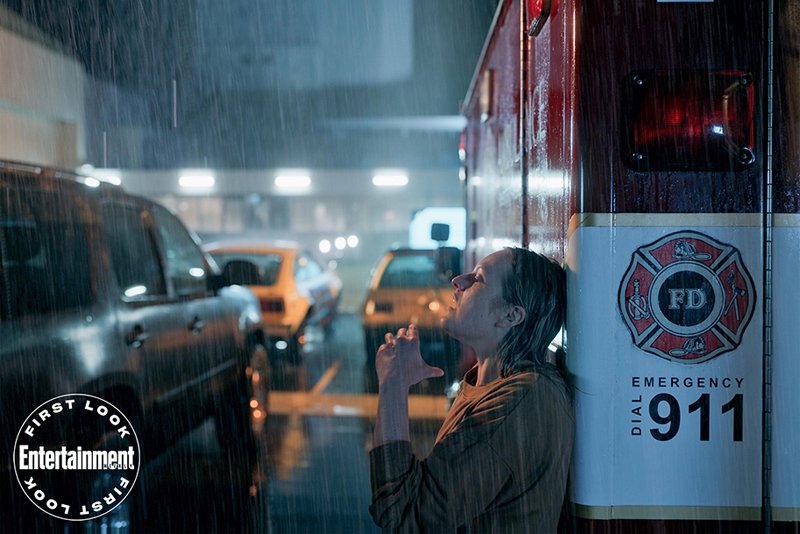 Leigh Whanell (who helped co-create the Saw and The Conjuring franchises and made an incredible directing debut on sci-fi thriller Upgrade) writes and directs, with award-winning actress Elizabeth Moss taking the lead. No this isn't a gender-swapped version, the Invisible Man is very much still a man – The Haunting of Hill Houses' Oliver Jackson-Cohen, in fact – but now he's the abusive scientist husband torturing his wife… even after his alleged death. It's a very modern take as Whannell told EW:
The image of the Invisible Man in the floating trench coat and the floating sunglasses is one that is clearly etched into the public consciousness. I wanted to kind of get away from that and make something that was really modern, really grounded, or as grounded as you can be when you're dealing with a film called The Invisible Man. Just something that was really tense and scary in a way The Invisible Man hasn't been before.
Well, it definitely looks like Whannell and co have accomplished their goals. Check it out below!
I know that immediately some critics are going to deride how very "2019" this film is with its extreme take on gaslighting and female abuse, but I honestly think that's what's going to make it stand out. Those themes of real-life horror will resonate now better than ever. At least better than it did in Paul Verhoeven's 2000 schlockfest Hollow Man, which tried for a sorta similar angle.
Either way, I am always on board for more Moss as she can act the pants off just about anybody out there, and Whannell has proven himself to be a damn fine filmmaker. So yeah, I'll be there to check out The Invisible Man when it hits cinemas on 28 February 2020.
Trapped in a violent, controlling relationship with a wealthy and brilliant scientist, Cecilia Kass (Moss) escapes in the dead of night and disappears into hiding, aided by her sister (Harriet Dyer, NBC's The InBetween), their childhood friend (Aldis Hodge, Straight Outta Compton) and his teenage daughter (Storm Reid, HBO's Euphoria).

But when Cecilia's abusive ex (Oliver Jackson-Cohen, Netflix's The Haunting of Hill House) commits suicide and leaves her a generous portion of his vast fortune, Cecilia suspects his death was a hoax. As a series of eerie coincidences turns lethal, threatening the lives of those she loves, Cecilia's sanity begins to unravel as she desperately tries to prove that she is being hunted by someone nobody can see.
Last Updated: November 8, 2019