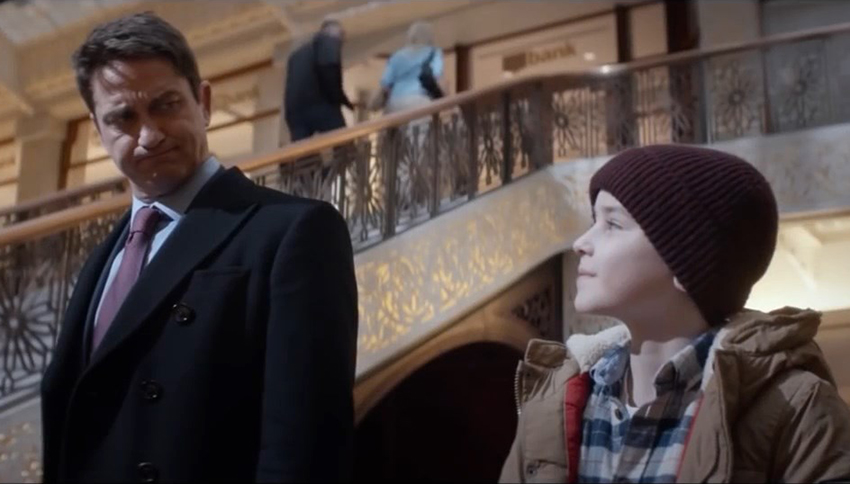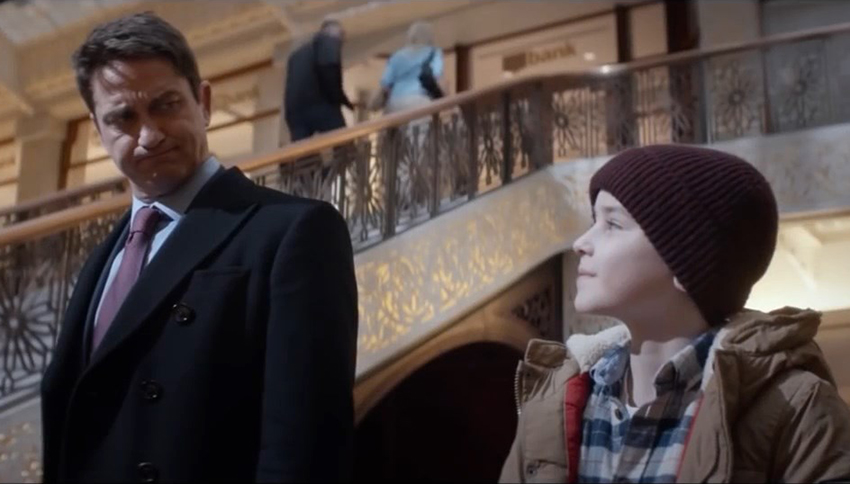 THIS!… IS!…. DRAMAAAAAAA!!! Yes, Gerard Butler may have shot to fame playing a series of hard men action heroes in movies like 300 and Olympus Has Fallen, but I guess every actor needs to change gears for a while. I think of it as a detox, an exercise in removing all the soppiness in his system so that he can come back pumped with even more pure testosterone flowing in his veins. So unfortunately, if you saw that "American hero" bit in the headline above and thought you were about to get some undiluted skop, skiet en donner action, then I have some bad news for you.
Instead what you get is a rather trite and saccharine looking family drama which sees Butler as a highly successful businessman vying for a top job against his rival, only to have his dedication to his job get in the way of his life with his family. It's all very familiar territory for anybody that's watched a Lifetime made-for-TV in the last few decades, and not even the addition of Alison Brie, Willem Dafoe and Gretchen Mol can raise this above its cheesy mediocrity. I know this for certain because the two-and-a-half minute trailer has basically just shown me the entire movie.
Check it for yourself though if you don't believe me.
A headhunter whose life revolves around closing deals in a a survival-of-the-fittest boiler room, battles his top rival for control of their job placement company — his dream of owning the company clashing with the needs of his family.
A Family Man is the directing debut of Mark Williams (not to be confused with the English actor of same name known his roles as Arthur Weasley in the Harry Potter films). He's a prolific producer, and his biggest claim to fame has been producing the 2016 Ben Affleck thriller The Accountant. Unsurprisingly, he's roped in the screenwriter of that film, Bill Dubuque, to pen the script here. A Family Man is scheduled for release later this year, but doesn't have a finalized date yet.
Last Updated: March 30, 2017