Pssst! Hey kid! Yeah, you! You wanna see some disaster porn? Cos I've got your fix right here! How about some primo Geostorm?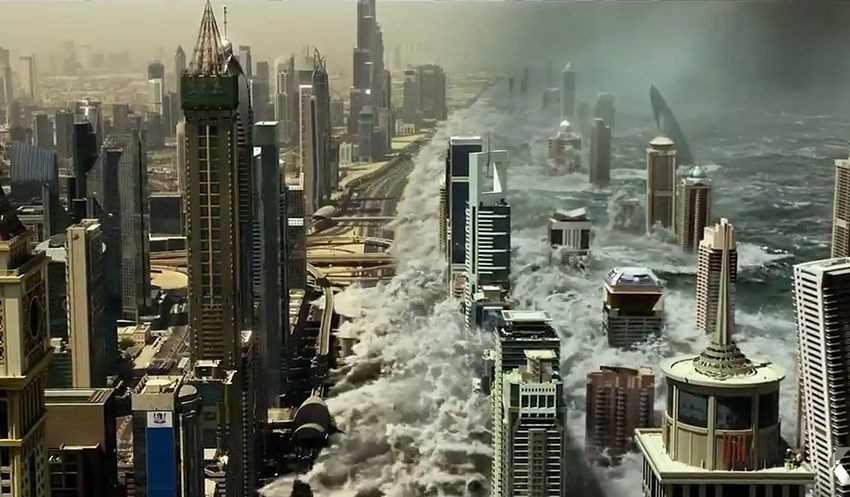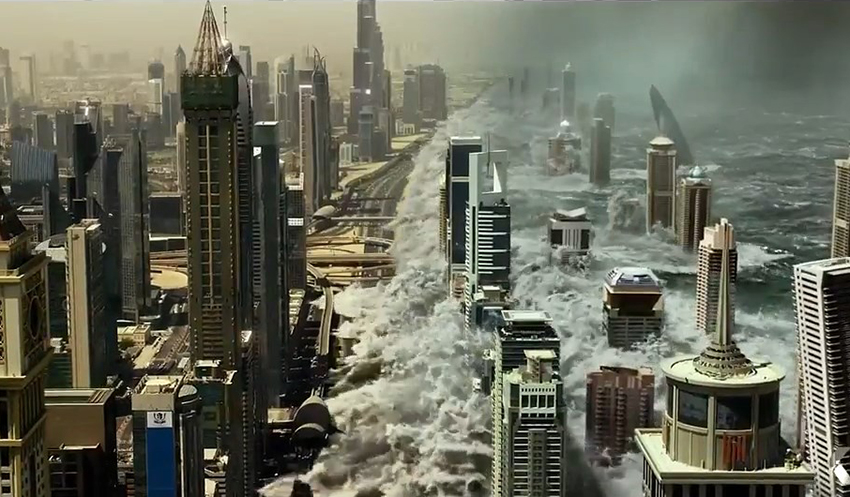 Unless you've been living under a non-fracked rock for the last few years you've definitely heard about climate change. Yes, that glorious get rich quick scheme dreamt up by Al Gore who piggybacked on all that silly unequivocal scientific research that proves the Earth's climate is changing far more rapidly due to human intervention and will have dire consequences for humanity should we proceed unchecked. People who believe in that probably believe the Earth is round too.
Climate change is also the focus of the upcoming epic disaster movie Geostorm from writer/producer Dean Devlin (Independence Day, Stargate), who also co-directs for his feature debut behind the camera.
Following a series of natural disasters, the world came together to create an array of weather-controlling satellites. Super-scientist/engineer Jacob Lawson (Gerard Butler) is assigned to investigate the network when the satellites begin to malfunction, however he discovers that this is no accident, and must race against time to save the planet from someone who would destroy it.
Geostorm looks like a stupid amount of fun. We get to watch the world burn, flood and freeze with some of the best disaster porn I've seen in a while as Butler races to save the world, all to a rocking soundtrack to boot if the trailer is to be believed. Obviously Andy Garcia is somehow behind it all – if he's not the hero, he's always the bad guy. This isn't a serious movie, this is a movie to sit back and eat your popcorn as you watch the destruction unfold, and it looks glorious.
What do you think?
The official plot synopsis is as follows:
After an unprecedented series of natural disasters threatened the planet, the world's leaders came together to create an intricate network of satellites to control the global climate and keep everyone safe. But now, something has gone wrong—the system built to protect the Earth is attacking it, and it's a race against the clock to uncover the real threat before a worldwide geostorm wipes out everything…and everyone along with it.
Geostorm is due for release in the US on 20 October. Co-written and directed by Dean Devlin, alongside Paul Guyot (Leverage) and Danny Cannon (CSI: Crime Scene Investigation) respectively, it stars Gerard Butler, Abbie Cornish, Ed Harris, Andy Garcia, Jim Sturgess and Robert Sheehan.
Last Updated: July 10, 2017