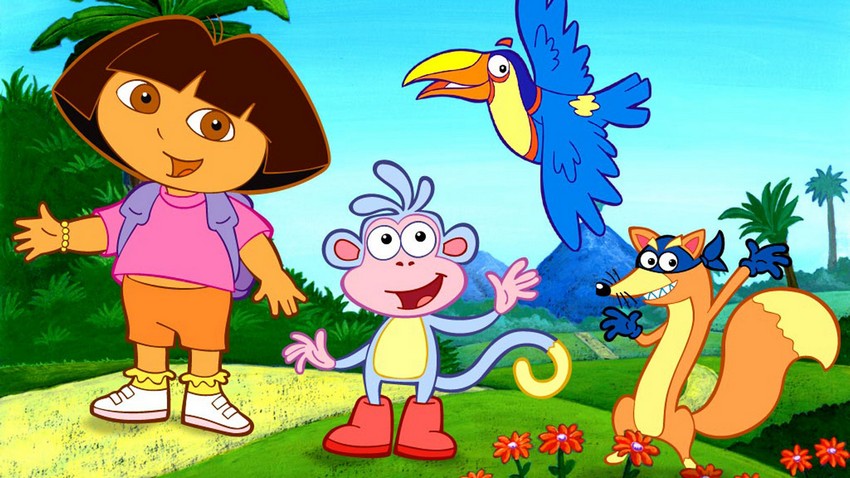 I know very little about Dora the Explorer. I also know that may not apply to many of you who grew up watching the popular kid's animated series, or have little ones of your own who may be keen on Paramount's live-action adaptation of the character. Armed with a purple backpack and a talking monkey named Boots, Dora the Explorer followed the adventures of a 7-year-old girl who got into surprisingly challenging situations despite her young age and showed an incredible maturity that perhaps went beyond her years.
Which is perhaps why when to comes to making a movie adaptation, they are not going to try to recreate those same adventures of a young seven-year old, but rather introduce us to an older teenage version of the character, who still has the same spunk and zest for life as the original.
And based on this first photo of Isabela Moner (Transformers: The Last Knight), who has been cast as the titular character, it's safe to say that they have cast someone who has definitely got the look down. A comparison of the photo below to the original Dora shows an uncanny resemblance and one which should certainly please fans of the original show. Though I would argue that fans of the original show should hopefully have grown up a little by now and no longer be watching, but what do I know?
This new movie adaptation is based on a script by Nicholas Stoller and set to be directed by James Bobin. The duo has most recently worked on The Muppets and Muppets Most Wanted, so seem to have the formula for making child-oriented films that can still be tolerated by adults sorted, hopefully meaning that this movie could offer more of the same. As for the story, this film picks up with Dora as a teenager now living with her cousin Diego in New York City who is about to embark on her biggest adventure yet: High school. Well, that and having to save her parents while discovering the secrets of a lost Inca civilization. The 17-year old Moner spoke to THR about what it meant to be cast in this role.
I'm honored and excited to bring Dora to life. I grew up watching the show, and for me, especially as a Latina, Dora was an amazing role model — she is a strong, adventurous and fun-loving girl. I can't wait to put on the backpack and begin her next adventure!
This is definitely one of those movies that I'm not particularly excited about, but one which I'm sure many readers of my age will probably end up watching as they're dragged to the cinema by their young ones who are still watching Dora the Explorer on TV. Or, more than likely, these older cinemagoers are just in denial and using the pretence of their kids to go watch a movie they actually want to see for themselves.
Last Updated: August 15, 2018