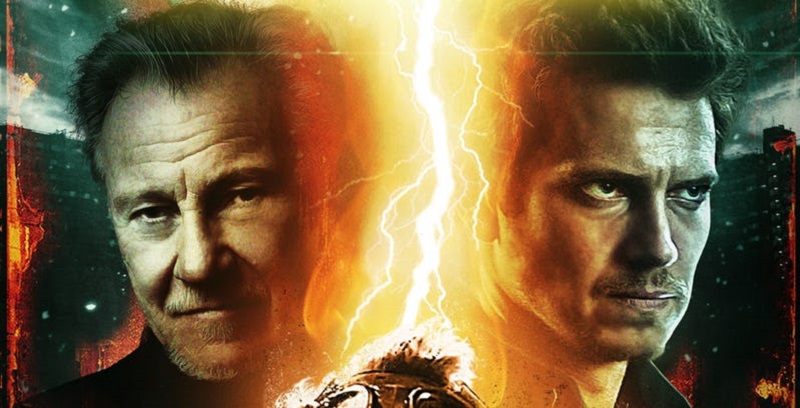 Movies with a focus on apocalypse-level events are always a hard sell. Firstly, there are so many of them that finding a unique approach to either the event itself or the characters involved is a challenge. Secondly, in trying to find the balance of desperation and fun, too often the movies lean towards the ridiculous without really making the audience feel the true scale of the event. Thirdly, too often writers focus on the impending event rather than creating good characters and simply telling a good story.
With this new apocalyptic film, The Last Man, however, it's difficult to gauge if it gets these things right or not. From the onset, it appears to be very character focused and nails the dark desperation that you would expect for a world on the edge of annihilation. However, with this new trailer for the film, it also comes across as a little silly at times. Something that is definitely not helped by a trailer narrator that seems completely out of place with a brooding film such as this:
The Last Man follows the story of Kurt (Hayden Christensen), a war veteran suffering from PTSD and visions of the world ending who lives in fear of its impending doom. Things are not helped when a prophetic figure (played by Harvey Keitel) appears and starts to make his fears a reality. However, there is a lot more to this story than simply the end of the world at stake as its clear form the trailer that there is a whole other conspiracy theory and criminal element going on that needs to be dealt with. Christensen has come a long way since his days as Anakin Skywalker and has shown he is a decent actor. He just has a habit of picking bad roles and I fear this may be yet another one for him.
The last man is directed by Rodrigo H. Vila and has interestingly been in development for several years with a first trailer coming out in May 2017 already. What exactly has delayed the film's release for so long is unclear, but whatever the reasons Lionsgate is ready to bring it to the world. Hopefully, it's not a case of them trying to cover up a disaster, though with this unconvincing trailer, I do fear they might be.
The film is out in January in some theatres, but will likely be coming our way courtesy of DVD and streaming services sometime after that.
Last Updated: December 5, 2018