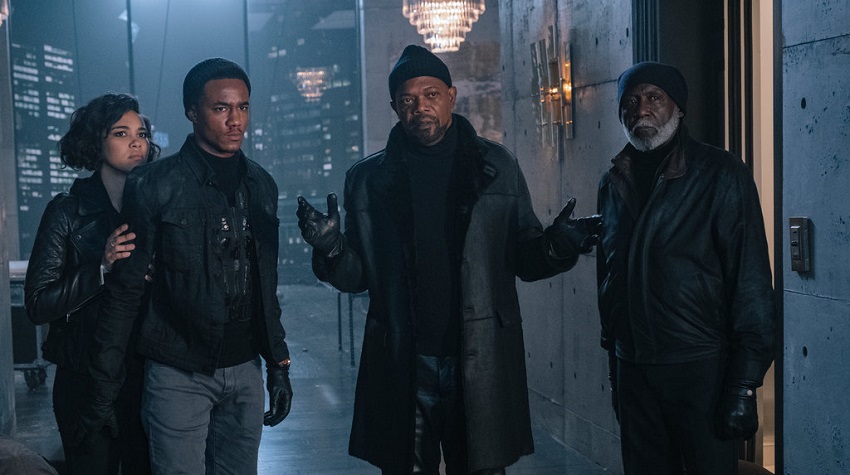 You can't keep a good Shaft down! Wait, that doesn't sound quite right but I can't quite put my finger on it. Anywho, Shaft is the upcoming action comedy that sees the return of the iconic Blaxploitation private detective – in fact it sees the return of both of them, and a new generation to boot – in this sequel to 2000's identically-titled Shaft.
Samuel L. Jackson returns as the ass-kicking John Shaft II to help his more cerebrally-inclined son, John 'JJ' Shaft Jr. (Jessie T. Usher – Independence Day: Resurgence), uncover the truth behind the death of his best friend. But during the course of their investigation, they need some more help. Help that only family can provide in the form of the original John Shaft himself (Richard Roundtree, who starred as the character in the '70s movies and TV series).
It's directed by Tim Story (Ride Along, Barbershop), with the script written by Kenya Barris (Black-ish, Girls Trip) and Alex Barnow (The Goldbergs).
The official plot synopsis is as follows:
JJ, aka John Shaft Jr. (Usher), may be a cyber security expert with a degree from MIT, but to uncover the truth behind his best friend's untimely death, he needs an education only his dad can provide. Absent throughout JJ's youth, the legendary locked-and-loaded John Shaft (Jackson) agrees to help his progeny navigate Harlem's heroin-infested underbelly. And while JJ's own FBI analyst's badge may clash with his dad's trademark leather duster, there's no denying family. Besides, Shaft's got an agenda of his own, and a score to settle that's professional and personal.
Let's take a look, but before we do let me put out a big ol' NSFW warning due to some choice language:
I laughed, especially at the final Laurence Fishburne gag which riffs off Jackson's real world anger over being mistaken for The Matrix actor during a live interview a few years ago. Shaft clearly revels in its R-rating and Jackson takes full advantage to let loose in all his foul-mouthed glory, and there's some great old-school action on display. This looks funny, badass, unapologetic, and just plain cool – and that's Shaft in a nutshell.
What do you think?
Shaft is due for release in the US on 14 June, and on Netflix internationally on 28 June. It also stars Regina Hall, Alexandra Shipp, Matt Lauria, Titus Welliver, Cliff "Method Man" Smith, Avan Jogia, and Luna Lauren Velez.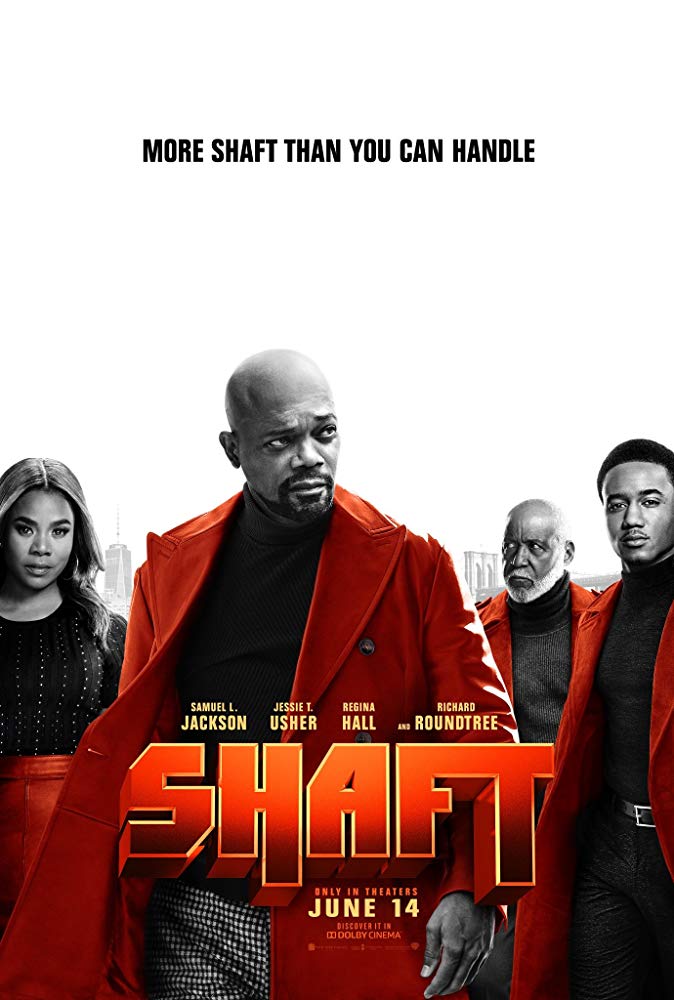 Last Updated: June 5, 2019