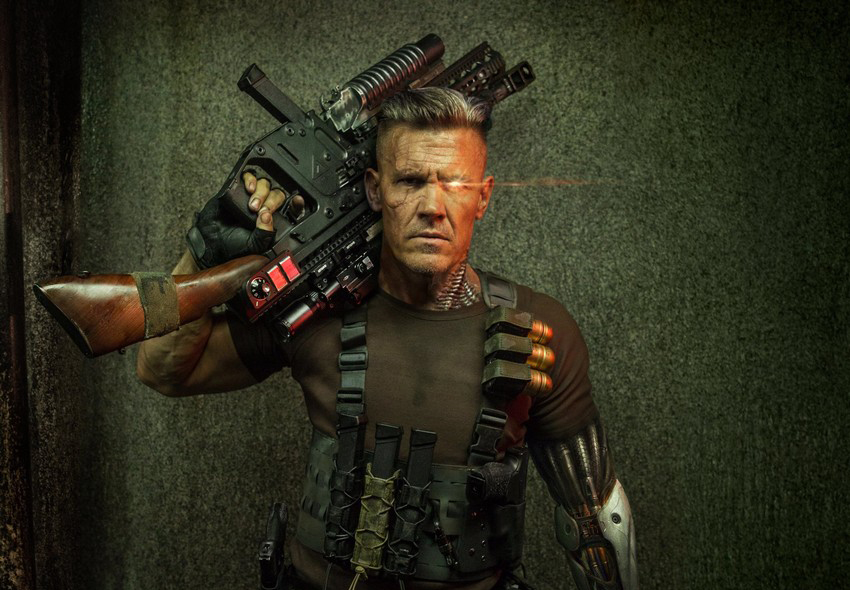 After that utterly incredible final trailer for Deadpool 2 revealed yesterday afternoon, star Ryan Reynold's hotly anticipated superhero sequel just can't get here quick enough. One of the many, many reasons why Deadpool 2 is looks so amazing, is that we finally get to see Josh Brolin debuting as fan-favourite time-travelling mutant antihero Cable. And once Cable is here, don't expect him to be going anywhere anytime soon. Brolin had previously told Collider that Deadpool 2 is just the start of his character's journey, and that we will eventually get to know Cable properly in later films. And now he has confirmed as much in an upcoming issue of Empire Magazine.
We think about it in four movie terms. We tried to think of Cable as a full arc, not just in this movie, but in the trajectory of four films. That made it a lot more fun for me.
Brolin has never been one to act in big multi-movie series though, and he reiterated that ideas as went on to say that he doesn't "like the idea of a franchise, personally." Thanos, the other big comic book character Brolin will be playing in the unrelated upcoming Avengers: Infinity War appealed to him specifically because "It's a finite thing, and I like that." So why the change now? As Brolin revealed to Collider, he wasn't just initially reluctant about the four-film deal but actually about playing Cable as well. That was until his wife talked some sense into him.
At first I was like, 'I don't know…' My wife –– thank God — said to just read it. 'Why are you even talking? Just read it.' I was thinking [too big] about the four-picture deal. So, on my phone I remember I read it. It was so irreverent and hysterical that once I got through it I was like, 'That's it', and I had no idea [of] the fanbase.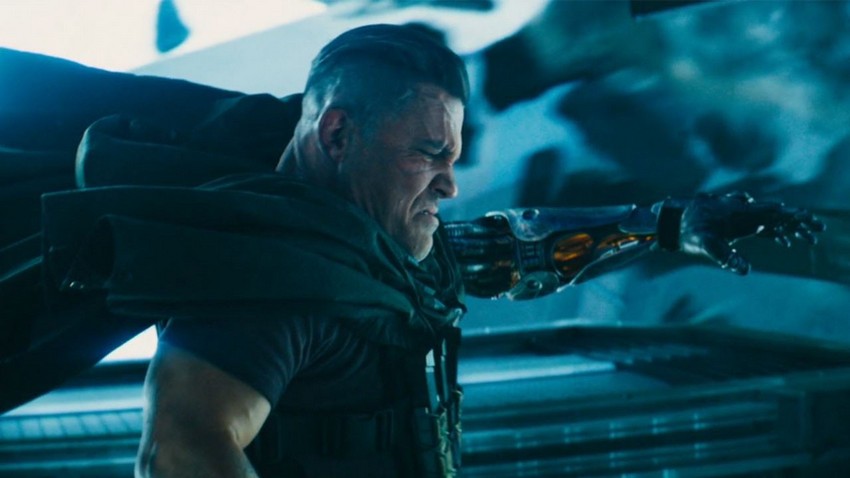 Brolin's willingness to be in a franchise is actually a bit of a relief. Cable has one of the most complex and convoluted backstories in the entire X-Men universe (he's sorta-kinda Cyclops' son from the future, which is about as over-simplified a description as you can find) and one film was never enough to explore it properly in the slightest. Obviously, Deadpool 2 is the first movie then that will introduce Cable, and then he will be starring in Fox's proposed X-Force film which in the comics was the black ops offensive spinoff team to the X-Men which Cable led for a long time. What the following two films after these will be though is still up in the air.
Although technically the Deadpool films are set in Fox's X-Men universe they haven't really crossed over in the strictest sense except for a different version of Colossus showing up. Also the current X-Men films, like the upcoming X-Men: Dark Phoenix, are still set in the past and haven't caught up to Deadpool's contemporary setting yet. If there's one character that won't have a problem crossing time though, it's Cable.
Directed by John Wick co-director David Leitch, Deadpool 2 is scheduled for release on 18 May.
Last Updated: April 20, 2018