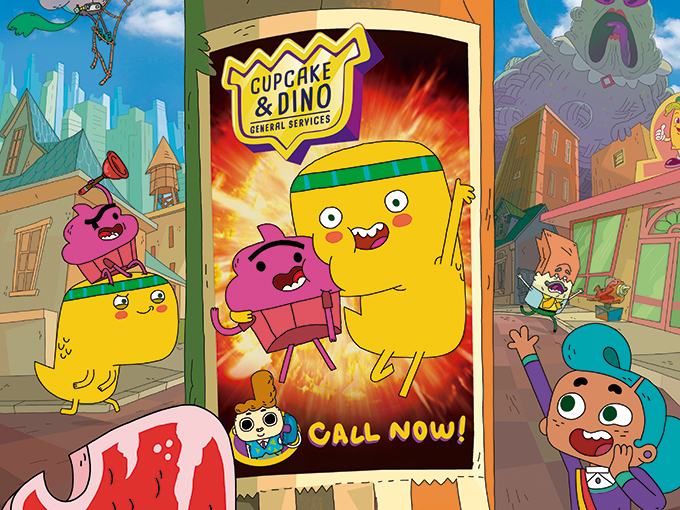 Netflix's constant flow of original movies and TV series, for good or bad, get a lot of attention. However the streaming giant is also incredibly strong on the animated front with an ever-expanding library of animation and anime content – which I'm told are totally different things because of arbitrary reasons which make no sense.
BoJack Horseman is one of their long-running staples, and it's been joined by shows like F is for Family, Castlevania, Big Mouth, and so many more. On the anime side you've got series such as B: The Beginning, Neo Yokio, and Aggretsuko (Do you have a job? Yes? Then you owe it to yourself to watch Aggretsuko), with more previously-aired series always being added. I've probably missed out a whole bunch of people's favourite shows as I'm sure I'll find out. All those are mentioned above are mostly adult-orientated though, and Netflix have dedicated a large portion of their much-publicised $8 billion spend on animated series for younger viewers as we've told you about before.
All of which brings us to Cupcake & Dino: General Services, the upcoming animated series from Brazilian creator Pedro Eboli (Oswaldo) which follows the adventures of two brothers named Cupcake and Dino – who are a cupcake and a dinosaur – as they perform general services. How are a cupcake and a dinosaur brothers you ask? I don't know. What's a general service? Read below!
The official show synopsis is as follows:
Cupcake & Dino: General Services follows the larger than life exploits of Cupcake, a pastry with a Napoleon complex, and his fun-loving brother, Dino, as they strive to make a name for themselves in the General Services business.

"What is a General Service," you ask? "What isn't a general service," we answer! Lawn mowing gig? Sure! Housesitting? Ya please! Stop a monster from another dimension before it devours Big City? Okay fine. Whatever the problem, make a call and Cupcake and Dino are on it!
It's something that sounds suitable for both kids and adults, so let's take a look:
I like it. The animation is simple and fluid, and the voice work is great. I also enjoy how it owns its silliness – and as someone who grew up on BBC radio comedies I have a big soft spot for absurdist humour and wordplay, which this definitely has both visually and audibly.
Cupcake & Dino's episodes (of which there are 52 in production) have an eleven minute runtime, so it's a fast, bite-sized piece of animation that perfect for people on the go. I don't think this is something you'd want to binge watch, its frantic silliness seems better suited to watching in short bursts, but it could be a great palate cleanser in between your other entertainment choices. Season one of the show will premiere on Netflix (except in Canada and Latin America) on 27 July. It features the voices of Justin Collette, Mark Little, Kyle Dooley, Mark Forward, and Joris Jarksy.
Last Updated: July 17, 2018