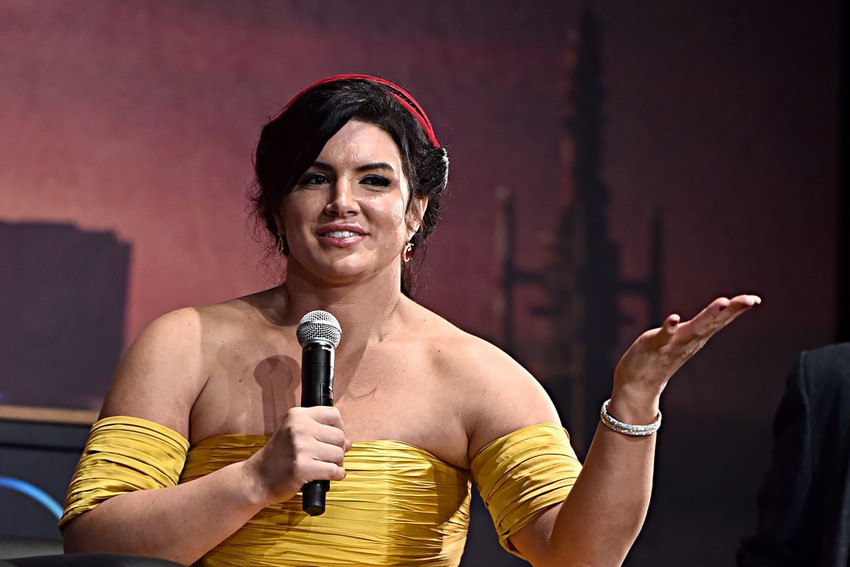 Gina Carano, the actress who played Cara Dune in The Mandalorian, has been fired by Lucasfilm after a string of controversial social media posts prompted the hashtag #FireGinaCarano to trend. The Disney-owned studio responsible for Star Wars has cut all ties with the 38-year-old MMA-fighter-turned-actress, with Lucasfilm reps issuing the following statement:
Gina Carano is not currently employed by Lucasfilm and there are no plans for her to be in the future. Nevertheless, her social media posts denigrating people based on their cultural and religious identities are abhorrent and unacceptable.
The actress has also been dropped as a client by major Hollywood talent agency UTA. All of this comes after Carano, a very outspoken Republican, shared a Tik Tok post in which she compared the current political strife in the US – particularly being a Republican in post-Trump America – to Nazi Germany and the Holocaust.
Jews were beaten in the streets, not by Nazi soldiers but by their neighbors…even by children. Because history is edited, most people today don't realize that to get to the point where Nazi soldiers could easily round up thousands of Jews, the government first made their own neighbors hate them simply for being Jews. How is that any different from hating someone for their political views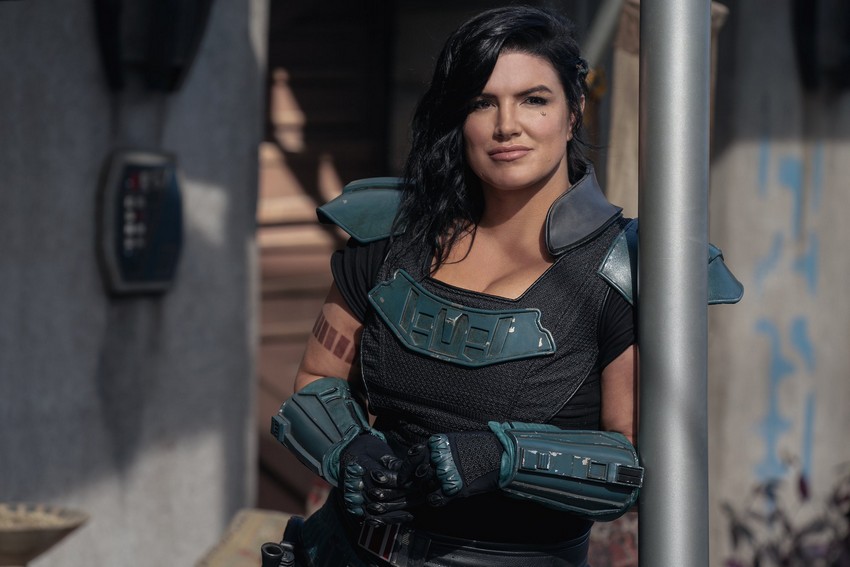 Carano has been the centre of online controversy for some time now. She routinely made anti-mask posts in the midst of the COVID-19 pandemic, as well as spreading false conspiracy theories concerning US election voter fraud. She also made a number of posts that were viewed as transphobic, in particular adding "beep/bop/boop" to her Twitter bio, mocking those who chose to display their personal pronouns in the same fashion.
While initially sticking to her guns, she removed the offending addition saying that her Mandalorian co-star Pedro Pascal, who has a sister who just recently came out as trans, "helped me understand why people were putting them in their bios. I didn't know before but I do now. I won't be putting them in my bio but good for all you who choose to. I stand against bullying, especially the most vulnerable & freedom to choose."
Through all of these incidents, there were calls to have Carano removed from The Mandalorian, which has gone on to become the biggest show in the world following its launch in late 2019 as the first live-action Star Wars TV series. Disney and Lucasfilm were oddly quiet through all of it though, never once commenting on Carano's incendiary statements. That all changed last night.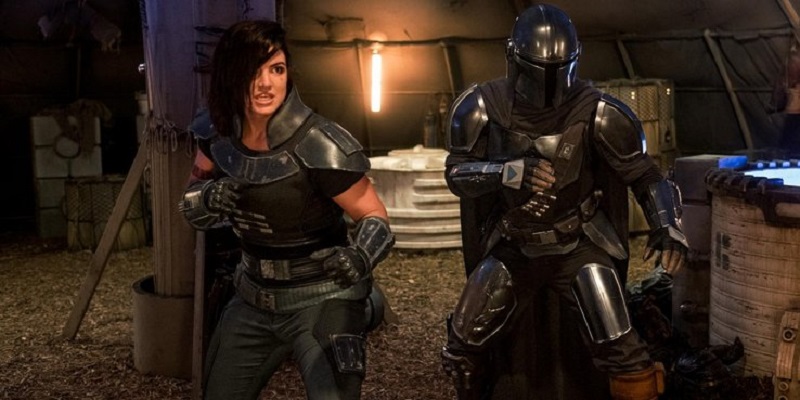 Personally, I have always maintained the opinion that everybody is entitled to freedom of speech – say whatever you want. What you're not entitled to is the freedom from repercussions.
Carano has been teetering on the edge for some time now, but comparing a political disagreement to one of humanity's darkest moments in which over 6 million people were horrifically persecuted and killed over their ethnicity is, as Lucasfilm put it, "abhorrent and unacceptable."
Especially when you're working for Disney, a company that has done everything it can to scrub away every memory of its own flirtations with anti-semitism in its early days. Once Carano made this most recent statement, there was only ever one way this was going to go down.
Last Updated: February 11, 2021